Planning a trip to the Kimberley but unsure whether Broome or Kununurra is more suited to your travel style? We compare these two popular tourist towns to work out which one you should add to your next north-west Australia road trip itinerary.
BEST TIME OF YEAR TO VISIT
In this part of Australia, there are two main seasons: wet and dry. The dry season is from about May to November and is characterised by warm, pleasant days and cool nights, with very little rainfall occurring during these months.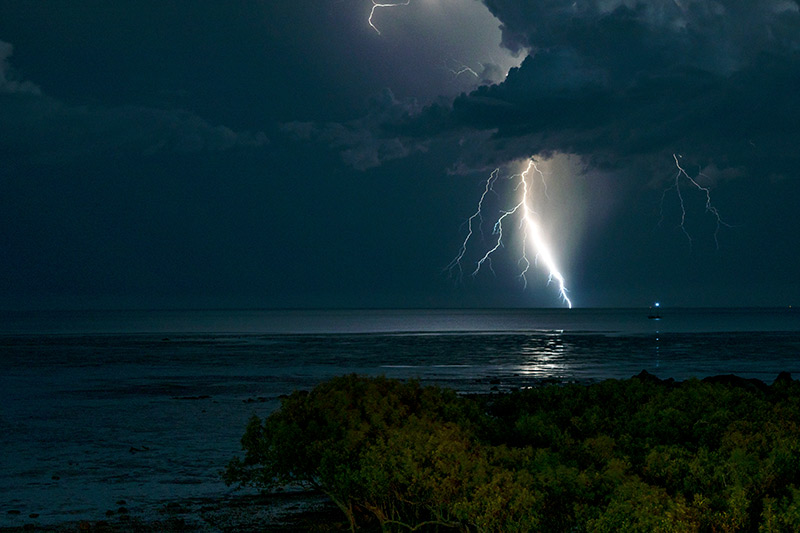 The wet season, on the other hand, goes from approximately December to April and has hot days with slightly less hot nights, with regular, heavy rainfall and increased risk of tropical storms and cyclones.
Both Kununurra and Broome will have some impressive storms during the wet season.
While it may sound unappealing to be in the Kimberley during the wet season, this is when Kununurra really shines. When all the waterways get topped up from the increased rain, the local waterfalls come to life, some of which only exist for short periods after heavy rain.
The beauty of these inland freshwater swimming holes is that almost all are croc-free, which can't be said for many of the other waterways in the area.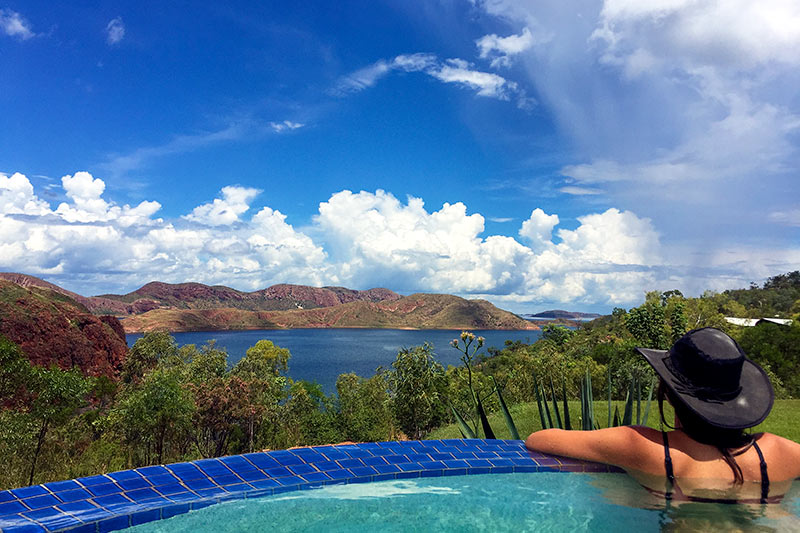 In the dry season, you still have nearby Lake Argyle, and probably the most photographed infinity pool in Australia, to cool off in.
Meanwhile, Broome is made for the dry season. You don't have the constant threat of storms, stingers, and immobilising heat and humidity stopping you from enjoying the wonders of Broome this time of year.
Swimming in the local beaches is considered safe. Shops and tourist attractions, many of which shut for a majority of the wet season, are open and ready to welcome visitors. The weekly markets are all on and the Staircase to the Moon, which occurs during the full moon, is shining bright.
Winner: Kununurra – it has something to offer year-round
ACCESSIBILITY
The Kimberley region isn't exactly known for being easily accessible, but hey, that's part of its charm, right? Darwin is the closest capital city to both towns: 830km from Kununurra and 1870km from Broome. The next closest city, Perth, is 2220km to Broome and 3200km to Kununurra.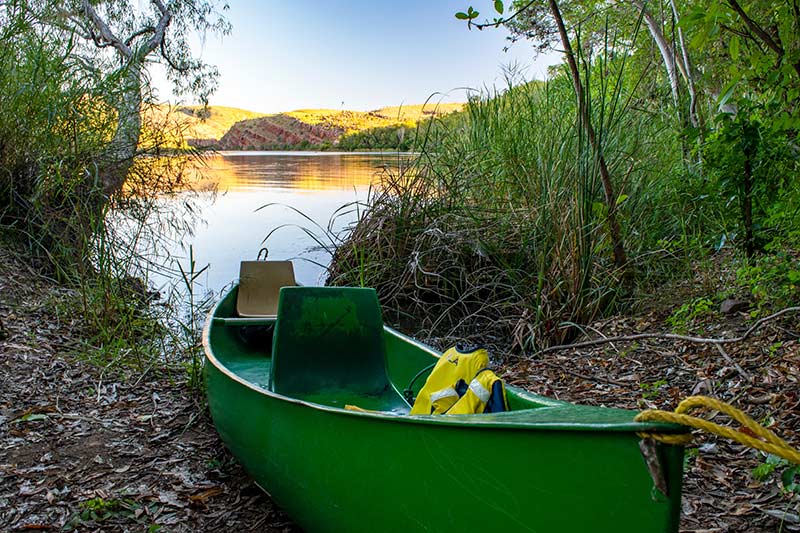 However, along these routes there is much to be seen, so the best way to travel to these towns is to make them a destination for a road trip. Most flights to Broome fly through Perth; for Kununurra, flights stop over in either Perth or Darwin.
Moreover, if planning a visit during the wet season, keep in mind that both towns can – and almost always do at some point in the season – get cut off due to flooding, so this may need to be factored into your schedule.
Winner: Both are fairly remote but easily accessible from the A1 highway – except if it's flooding!
HISTORY
For such a small, remote town, Broome, traditionally known as 'Rubibi' by the Yawuru people, is brimming with history. The oldest notable history goes back 120 million years to the age of dinosaurs.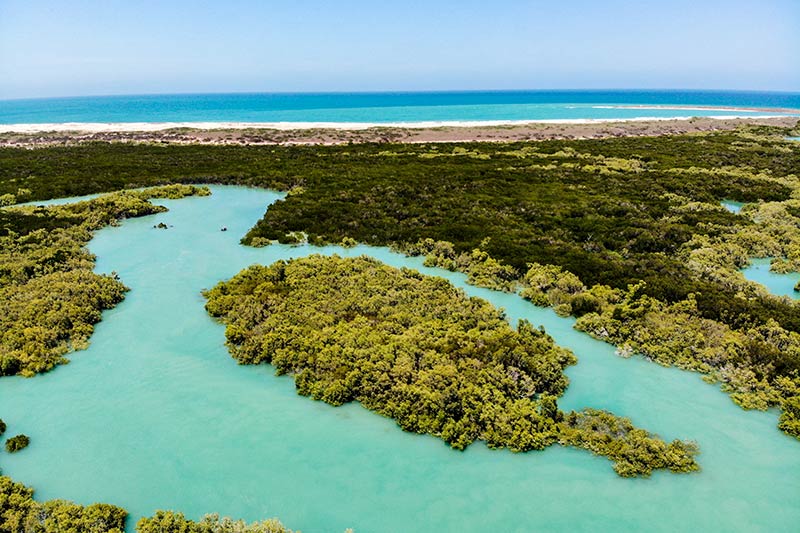 Several dinosaur tracks were identified along Broome's coastline in the 1980s and have become a popular tourist attraction. You can try your luck spotting them yourself at low tide or do a tour with the experts. Broome's pearling industry started back in the 1880s and is still productive to this day, as is evident by the numerous pearl shops in town.
There is a historical pearl lugger with informational signs on display in town. Willie Creek Pearl Farm, 40km from Broome, offers numerous educational tours regarding the modern pearling industry.
Broome also has a notable WWII history, having been a strategic point during the war and therefore the target of numerous Japanese fighter planes. Several wrecks still exist along Broome's coastline and can be seen via a guided walking tour, or you can walk out from the Town Beach Jetty during a spring low tide of under 0.5 to the wreckage of the Catalina flying boat.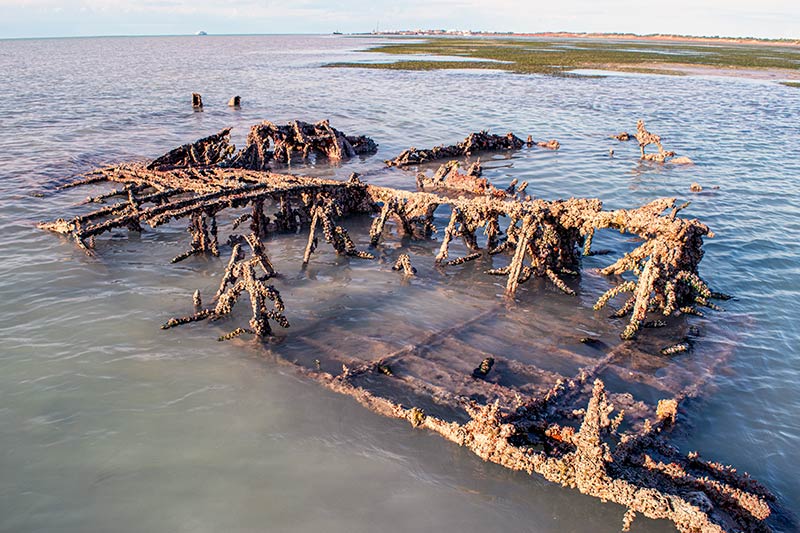 For an overview of all this and more, a visit to the Broome Historical Museum is a must.
Kununurra, whose name comes from the English interpretation of 'Goonoonoorrang' from the Mirriwoong people, is a relatively young town, having only been founded in 1961 as a result of the Ord River Irrigation Scheme.
Previously, the nearby town of Wyndham was the epicentre of the area and the land around Kununurra was predominantly for grazing cattle, but at the start of the 20th century, the WA government saw the opportunity to turn this fertile land into a year-round agriculture industry. 
The Kununurra Diversion Dam was built over the Ord River to contain the ample floodwaters to be diverted to agricultural land. In addition, like Broome with its pearls, Kununurra has its own precious stone: Argyle pink diamonds, said to be some of the oldest diamonds ever found.
They are also some of the rarest; there is only a limited number – mining operations ceased in November 2020.
Winner: Broome
THE TOWN
Broome is simply made for tourists. There are heaps of cafes, restaurants, pubs and bars. Plenty of retail shops and galleries are found here, too, particularly in the Chinatown district, and several markets run throughout the week. The Broome Courthouse Markets run on weekends while at Town Beach, night markets are on every Thursday, June to September, and the Staircase to the Moon happens every full moon from April to October.
Catch a film at the historic Sun Pictures, touted as being 'the world's oldest picture gardens', or find a patch of sand on the famed Cable Beach and relax.
Conversely, Kununurra has a country-town feel to it. Locals are laid back and up for a chat. It's made for exploring, a choose-your-own-adventure kind of place. For a fantastic lookout of the area, climb Kelly's Knob in town or Elephant Rock a bit further out.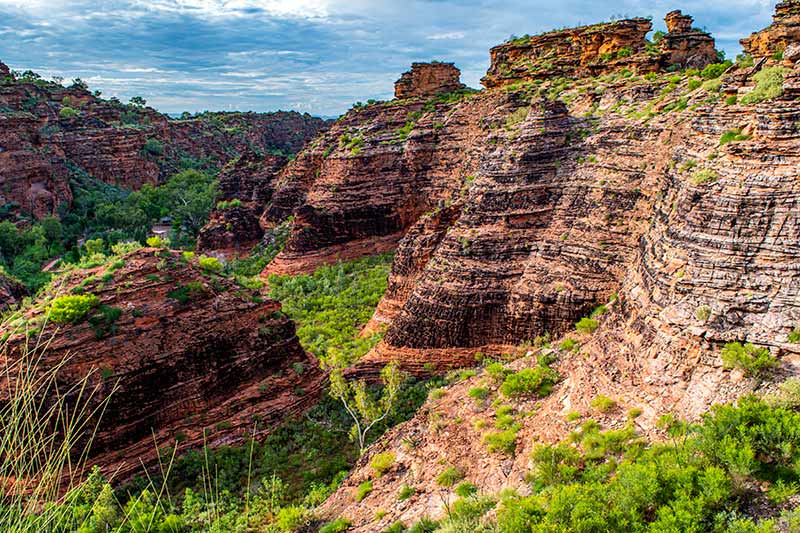 Check out Celebrity Tree Park to see which celebrities have planted a tree here during a visit. Mirima National Park, located on the western side of town, is known as the 'Mini Bungles' for the sandstone domes reminiscent of Purnululu National Park, except they're much more easily accessible!
Head to Ivanhoe Crossing to watch fishermen risking the croc-filled waters for that elusive barra or the adventurous 4WDers braving the river crossing, sometimes with their van in tow.
When it comes to accommodation, both towns have plenty of caravan parks to choose from, but they can book out in the busiest part of the dry season, especially in Broome.
For offroad vans, Broome has fantastic free, RV-accessible beachside camping just out of town along Manari Road at places such as Quondong Point, while Kununurra has a couple spots to camp along Parry Creek Road.
Winner: It depends what you're after!
BROOME AND KUNUNURRA'S OUTDOOR ATTRACTIONS
Natural attractions abound in and around Kununurra. Generally speaking, exploring the area is much easier with a 4WD as there are more unsealed roads that become challenging – at best – during the wet season.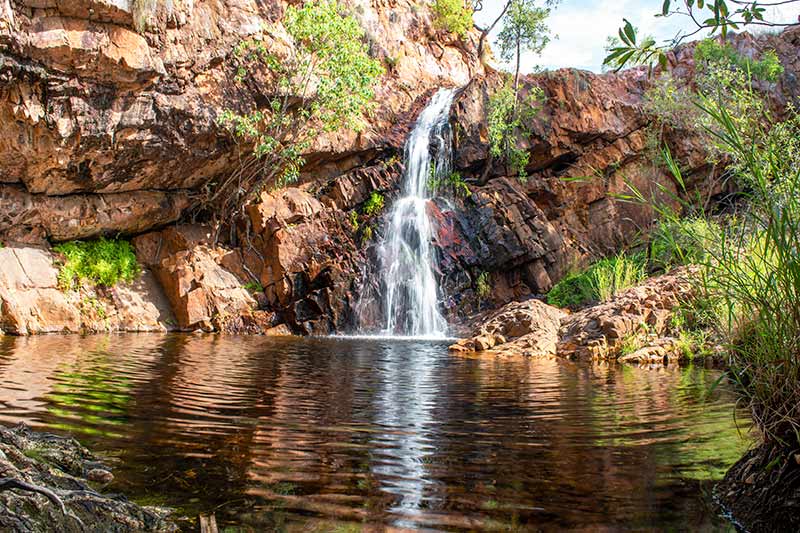 As previously mentioned, there are a seemingly infinite number of swimming holes to choose from around Kununurra in the wet season, but if visiting during the dry season, the permanent waterhole at Molly Springs is a local favourite. And no stay at Kununurra is complete without a visit to Lake Argyle, Australia's second largest man-made lake.
The nearby town of Wyndham is also worth a visit for its interesting port history and the fantastic Five Rivers Lookout.
Fishing, particularly for barramundi, is a popular activity but remember to be croc-wise at all times. Alternatively, take a multi-day adventure canoeing trip down the upper Ord River to experience some stunning remote Kimberley landscapes, or head to Marlgu Birdhide for a spectacular glimpse at the birdlife that migrates to this area every year.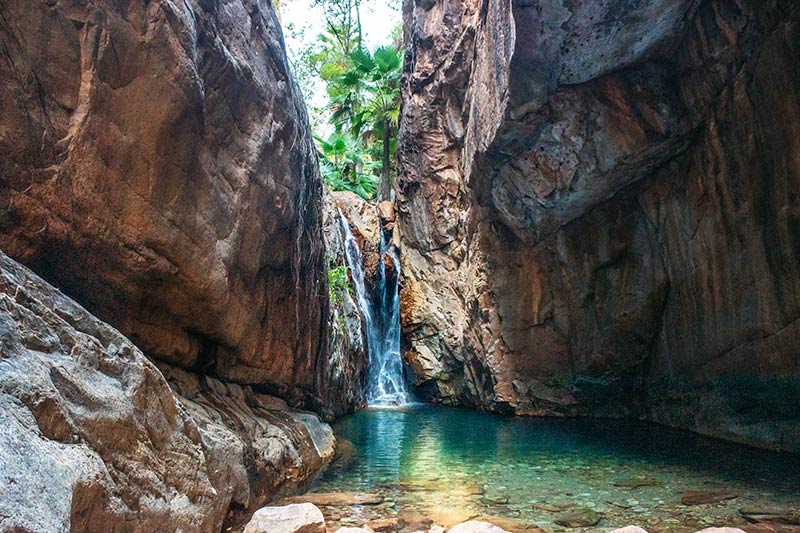 El Questro Station, on the eastern end of the Gibb River Road, is a popular destination in the dry season and is van-accessible most of the time; there are two river crossings that usually require a bit of clearance. Here you'll find some of the best waterfalls and swimming holes of the region.
Broome has arguably some of the most stunning beaches in Australia. Cable Beach, with its long stretch of white sand, is a favourite amongst tourists. Take a ride on a camel or bring your 4WD onto the sand for sunset drinks.
Gantheaume Point also has a lovely beach with usually less crowds; it's also a great place to explore around the red cliffs and, if the tides are right, find a rockpool or two.
Fishing is the sport of choice in Broome, with plenty of prolific spots to choose from, especially for those with a boat. Otherwise, try your hand at mud-crabbing! For bird enthusiasts, Broome Bird Observatory is a must; it also offers RV-friendly camping.
James Price Point is a popular day trip to see the iconic ochre cliffs dissolving into the beach and ocean. A bit further afield, you'll find Dampier Peninsula, which has recently had its access road sealed.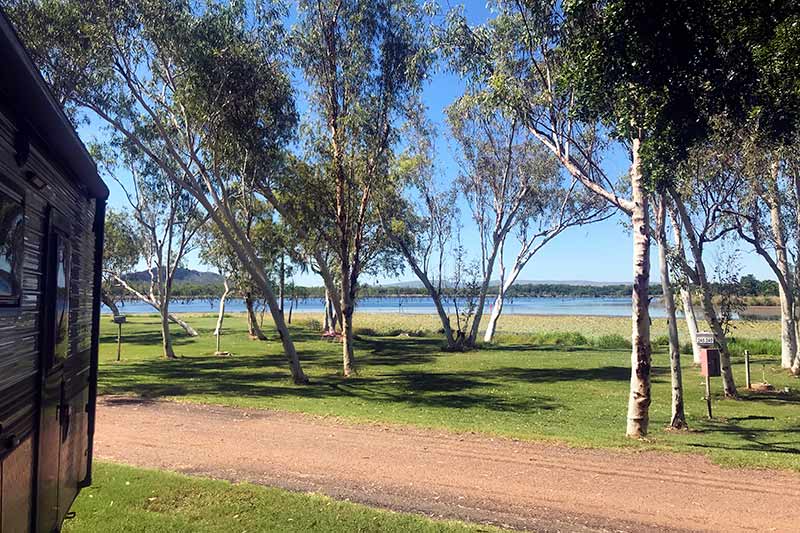 Many Aboriginal communities, such as Lombadina and Beagle Bay, are re-opening their doors to visitors after being closed due to covid.
Other popular spots include Middle Lagoon, Pender Bay (ask for the campsite with the private baths), and Cygnet Bay with its lovely infinity pool and unique tours. And for the experience of a lifetime, book a visit to Horizontal Falls; scenic flights and tours leave directly from Broome. 
Winner: Kununurra if you have a 4WD; otherwise Broome
SUMMING UP
If you're after a relaxed beachside holiday with a resort feel and lots of history, Broome is your best bet. If you want something a bit more natural, adventurous and off-the-beaten-path, you can't go wrong with Kununurra. Better yet, go to both and decide for yourself which one's the favourite!