One of my pet hates is fiddling with D-shackles every time I need to hitch or unhitch my caravan. I often find D-shackles difficult, partly because I'm always in a rush to set-up and go fishing, or I'm in a hurry to leave the caravan park and head to my next destination.
In addition, as we get older having to bend down low and deal with fiddly shackles becomes harder and harder. I often thought about using standard chain hooks but, as you know, they are not load-rated or compliant with Australian Standards for use while towing.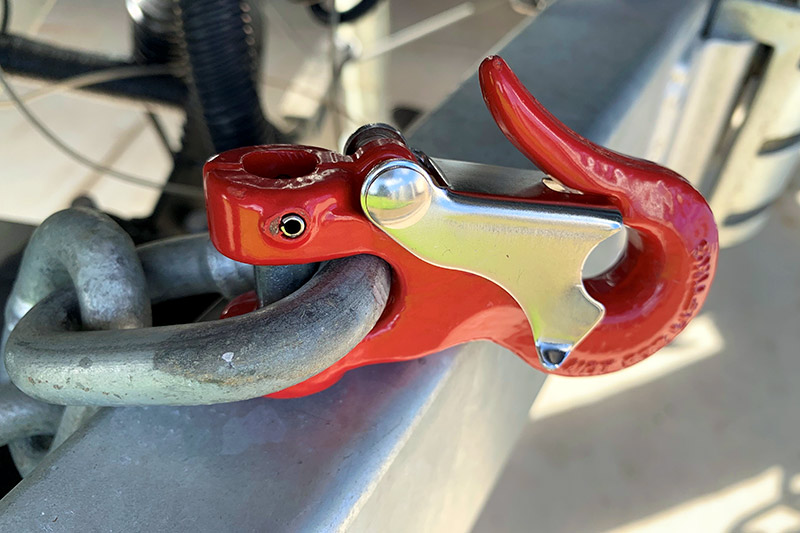 Well, there's some good news. There is an Adelaide-based company, Dix Engineering, that has just launched an AS4177.4-approved hook for caravan towing. The Mawby Hook has proven to be a life-saver for us. Finally, securing those safety chains has become quick and easy.
– David Sajfar
Watch the video for a full review and more information on how the Mawby Hook works!
More info: www.mawbyhook.com.au