You've just ticked the epic Gibb River Road off your bucketlist, but your caravan is in serious need of some love and attention. With the quote from the repairer more than you expected, the budget must be tightened. With a couple of days to look around Kununurra, what can you do? Here's some activities that show off the area while still leaving enough cash in your account to pay for the rest of your holiday.
WALK MIRIMA NATIONAL PARK
Mirima National Park is easily accessible on the outskirts of Kununurra, just 2km east of the town centre. Covering 2067 hectares, it is filled with natural rock formations like what you can see in Purnululu National Park. Formed 300 million years ago, the weathered rocks are popular with walkers and photographers.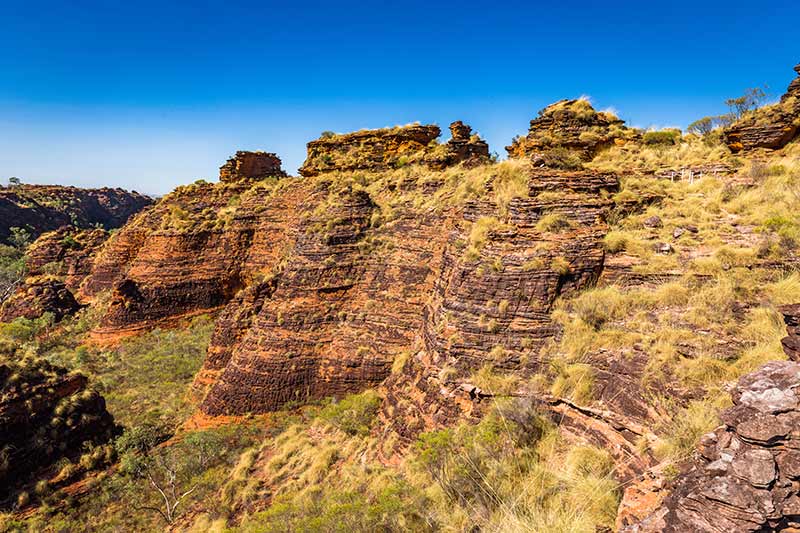 From the carpark, there are four walking trails that allow you to explore the landscape, discover the flora and fauna, and experience the Miriuwung cultural heritage in the park.
Two trails provide you with an opportunity to climb up to points that overlook Kununurra.
Another trail leads you through the savannah woodland before entering Hidden Valley or just meander along a boardwalk on the Plants Trail Loop. Keep an eye out for rock wallabies, wallaroos and wallabies that inhabit much of the park.
If you don't have a pre-purchased holiday pass, it will cost you $13 for the park entry fee. There is a payment point on the drive into the park.
CLIMB KELLY'S KNOB LOOKOUT
At just over a kilometre from town, Kelly's Knob is the best place to check out views across Kununurra, the Ord River irrigation area and Sleeping Buddha, and it's free! A sealed road leads you to the top with a short walk to one of the lookouts.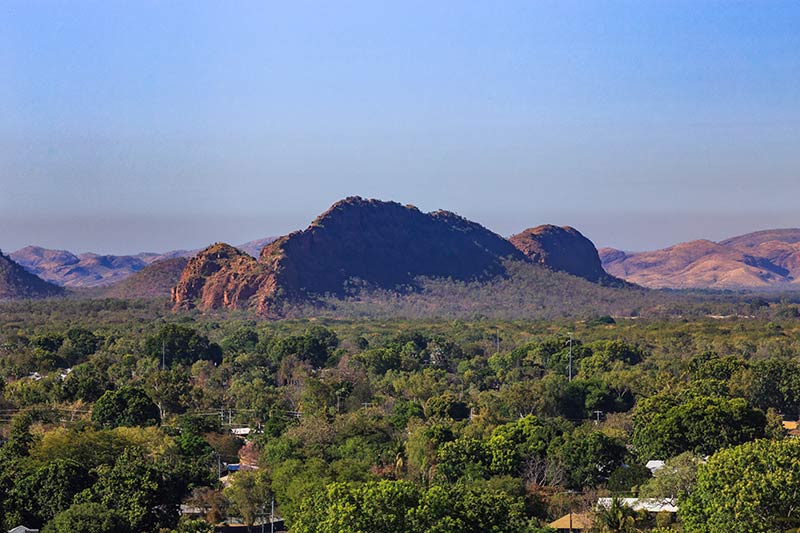 The second lookout tops out at 191m and it is a bigger challenge due to the steepness of the climb. Both lookouts are the perfect spot to watch a sunrise or sunset and the second lookout provides 360 degrees of stunning views.
So pack a picnic, a bottle of wine or a couple of beers and watch the colours of the Kimberley close out another amazing Kununurra day.
DRIVE IVANHOE CROSSING
As intimidating as it looks, this is a great drive and you will love the rush of adrenaline that matches the sound of the water as it passes over the crossing and crashes below. At times, this concrete causeway is closed due to the force of the torrent and the height of the water.
Once part of the old road to Wyndham, the Ivanhoe Crossing is located 13km from town and is a popular fishing spot for locals.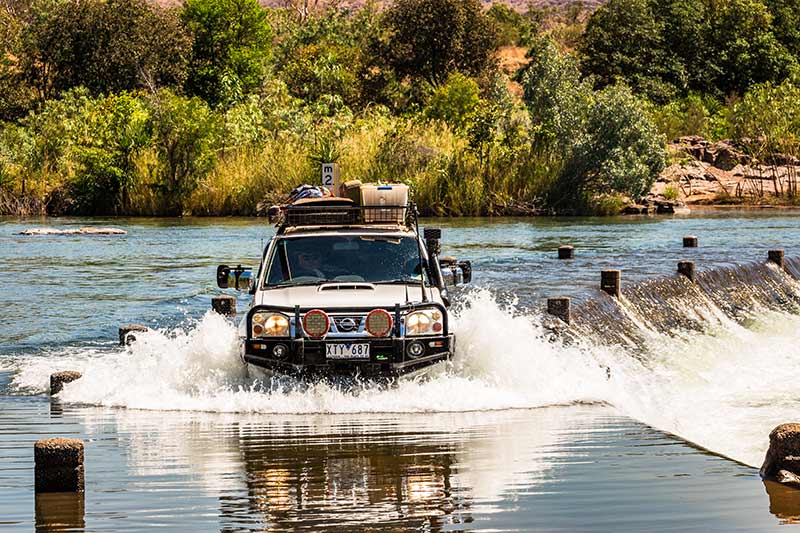 Be very aware, though, as estuarine crocodiles inhabit the area and swimming is not safe. I had to warn a young European couple who were about to walk in to cool down – they hadn't read the signs.
If you don't want to take the challenge, do what a lot of people do and just sit and watch others have some fun. The causeway is slippery, though, even above the waterline, so do be very careful, even when walking about.
FISH KUNUNURRA
Even if you don't have a boat, you can still fish along the banks of Lilly Creek Lagoon for silver cobbler and bream.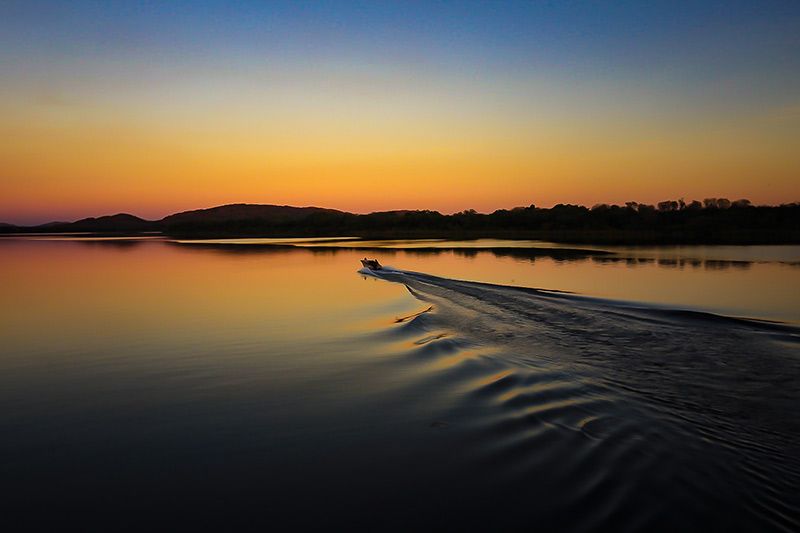 The elusive barra are also being caught regularly, thanks to a stocking program that began in 2014. This program is needed as the barramundi don't reproduce in a closed freshwater system. Some as long as 1m are now being hooked – how good would that be?
You will still need to be mindful of crocodiles, as even though the lake is checked after every wet season there is always a risk. Head to the Kununurra Visitor Centre and they will help you out with the best spots to throw in a line.
TASTE AT THE HOOCHERY
Fancy sampling an award-winning rum? At the Hoochery there are four tasting paddles to choose from, all within budget:
Spike's Paddle – Three Spike's Reserves for $20;
Mixer Paddle – Three spirits or liqueurs with a 200ml mixer for $10;
Neat Paddle – Three spirits or liqueurs served over ice for $80; and
Single Taster – any spirit or liqueur except Spike's Reserve for $3.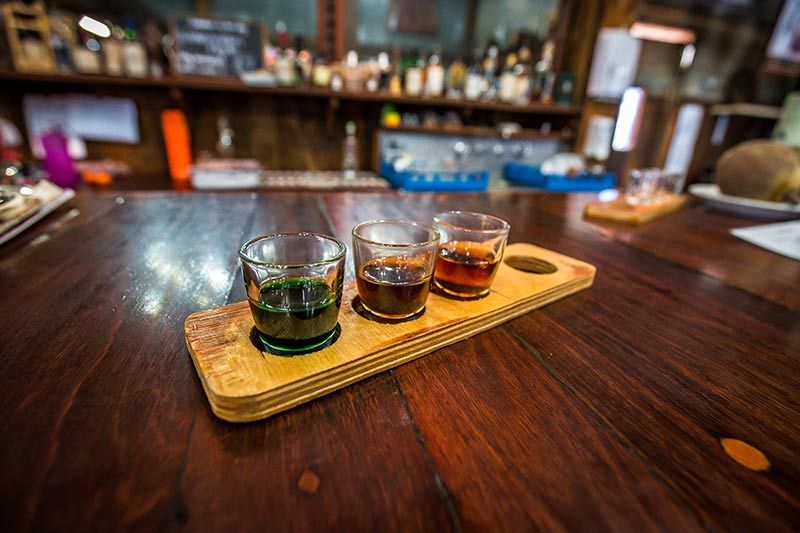 If you don't drink rum, then the distillery tour is another way to enjoy the Hoochery. At $14 per person, you will be shown the stills, the barrel room and the bottling room and see how a relatively simple process creates such amazing rum.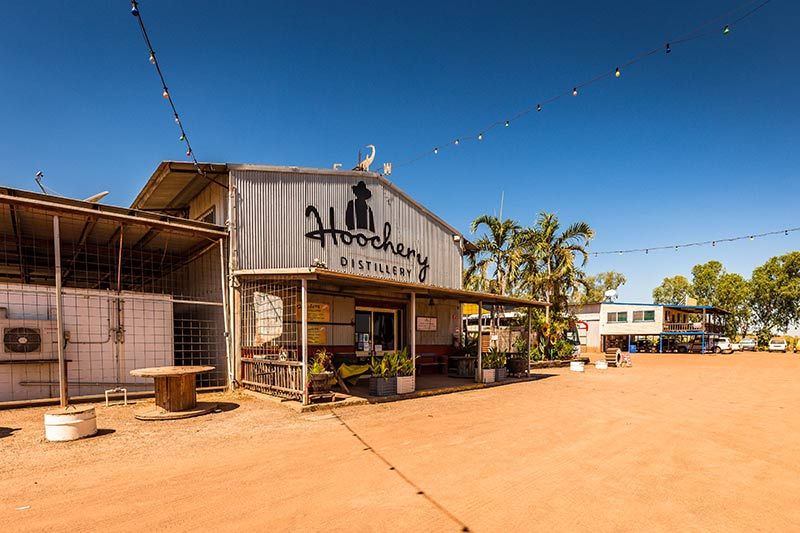 The Hoochery is located 16km from town on Weaber Plain Road, just past the Sandalwood Factory, and is open seven days from 9am to 4pm.
SMELL AT THE SANDALWOOD FACTORY
The world's largest producer of Indian sandalwood exists because of the Ord Irrigation Scheme. The sandalwood tree is planted with three other host trees that it feeds off and eventually kills before it is harvested. Sandalwood is then turned into incense. The oil is used in perfumes, skin-care products and aromatherapies, while the hard heart of the timber is very valuable.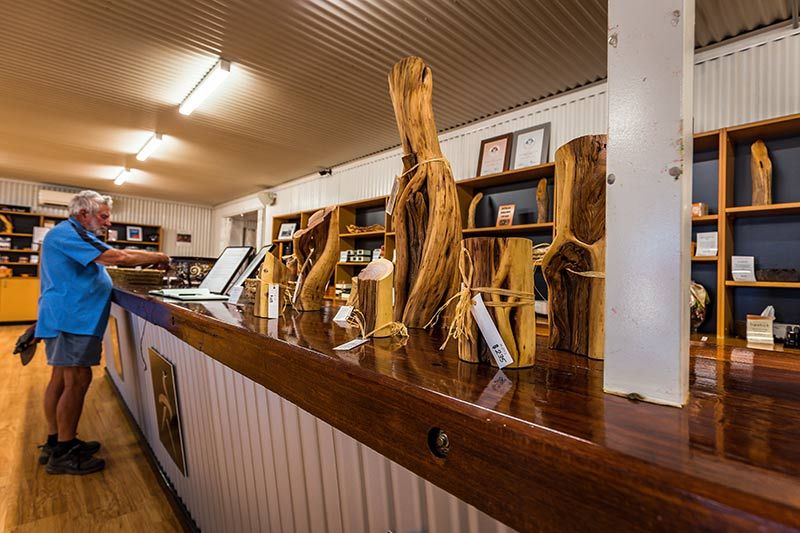 The Sandalwood Factory is located 15km from town via Weaber Plain Road and is a great place to learn, smell and feel what makes sandalwood so valuable. It is also a great spot to pick up some gifts and you will certainly be able to find something special that comes in under budget. There is also a café and a kid's playground.
WATCH SUNSET AT THE PUMPHOUSE
I don't know if I have ever come across a better place to watch a sunset in the Kimberley. The former Main Pump Station, built in the early 1960s, has been converted into an iconic restaurant and bar and is a cracking spot to enjoy a sunset. You will find the Pumphouse on Lakeview Drive. Park in the golf club car park.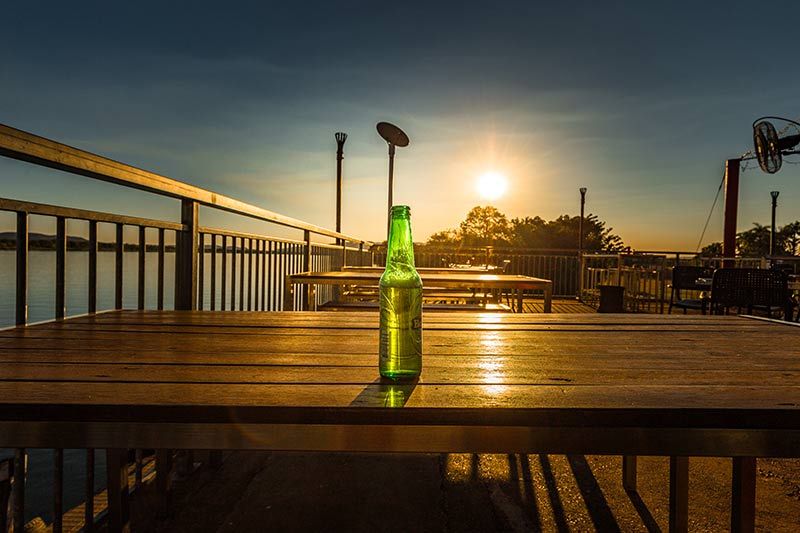 Inside amongst the dining tables you will find all sorts of gauges, gadgets and old pumps that were once used to operate the pumphouse. Outside you can enjoy a drink or dine outdoors on the open-air deck while watching the giant silver cobblers swimming below.
With happy hour drinks coming in at $6 a pop, you will be well under budget; however, this is one place you may say 'stuff it' and enjoy an amazing meal as well. During peak periods it is best to book for dinner as this place pumps every night (except Monday when it is closed.)
SWIM LAKE ARGYLE
Yes, I know it is a bit of a drive to get out to Lake Argyle from Kununurra, 70km to be exact, but there is so much to see and do there without breaking your budget. Swimming Lake Argyle is one of them.
The water temperatures will shock you, averaging between 21 degrees Celsius and 30 degrees Celsius, making for a very enjoyable swim. You can swim at the boat ramp, or there is a bushwalk that leads to a perfect spot below the Lake Argyle Resort.
But what about the crocodiles? Well, yes, there are rumoured to be 35,000 crocodiles in Lake Argyle, but thankfully they are all of the freshwater variety. Johnstone's River freshwater crocodiles are not considered a risk to humans, but if you antagonise them, expect retribution.
Other free things to do while at Lake Argyle include checking out the dam wall and the hydro-power station, or having a picnic in the shade on the banks of the Ord River.
FAST FACTS
Region: Kimberley, WA
Town: Kununurra
Accommodation: There are several caravan parks in Kununurra.
Best time to visit: The cooler months, April to September
More information: www.visitkununurra.com