GoRV campsite cook Joe Glavic shares his delicious recipe for honey soy ginger salmon with baby potatoes.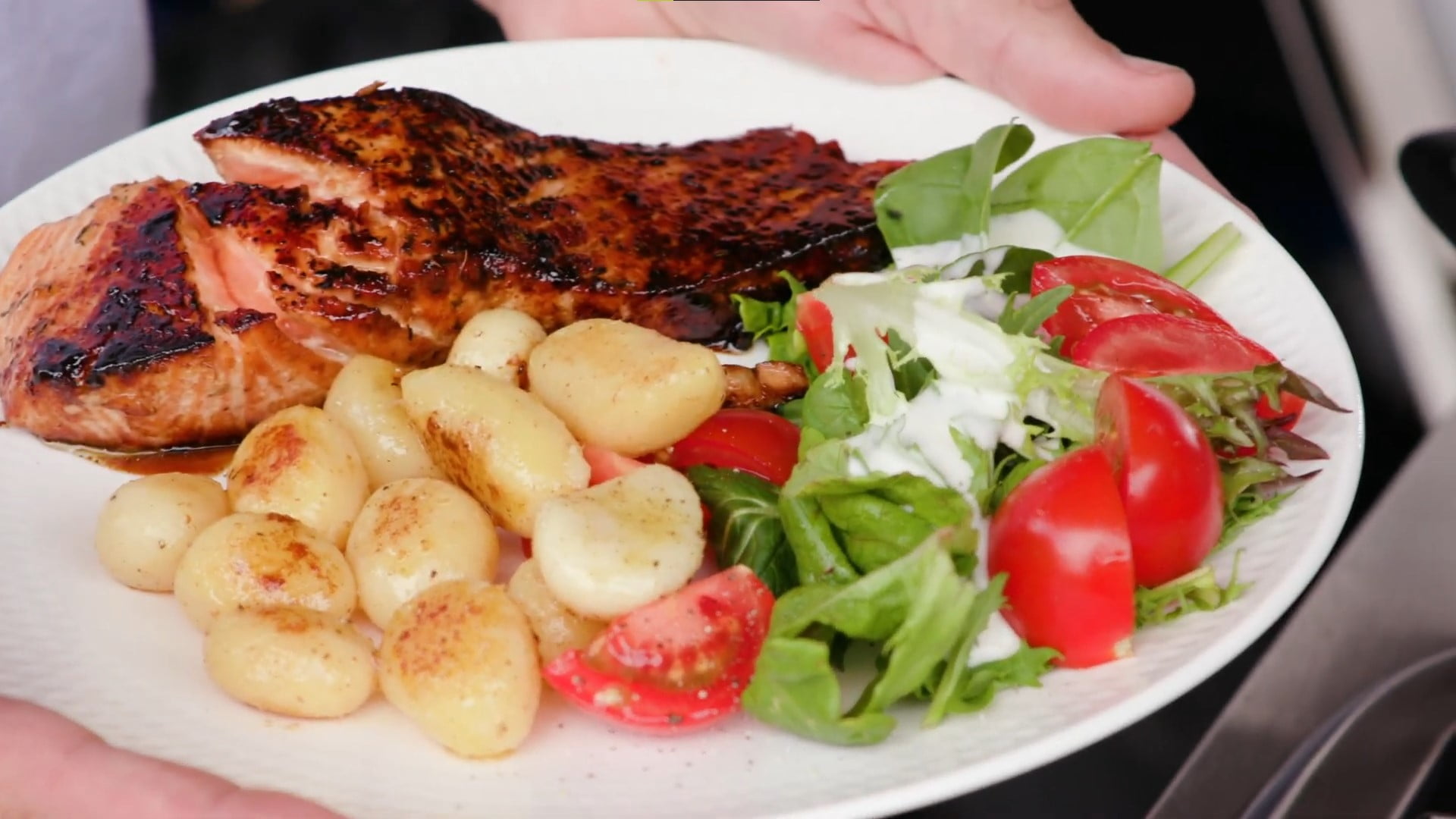 Ingredients

1-2 tbs honey

A splash of soy sauce
½ tsp ginger powder

½ tsp garlic powder

1 salmon fillet

Olive oil
Canned baby potatoes or substitute with any other vegetable or side dish of your choice

40gm butter
Salt and pepper
to season
Method
Add honey, soy sauce, ginger powder and garlic powder together in a bowl and stir with a fork to create a marinade. Season with salt and pepper.
Add the salmon fillet and gently coat it with the marinade.
Melt butter in a pan and add baby potatoes. Season with salt and pepper. Cook for 5-10 minutes, until golden brown and crispy.

Heat olive oil in a frying pan and add the marinaded salmon fillet.
Add the remaining marinade and cook salmon on both sides.
Serve the salmon with baby potatoes
and salad of choice.