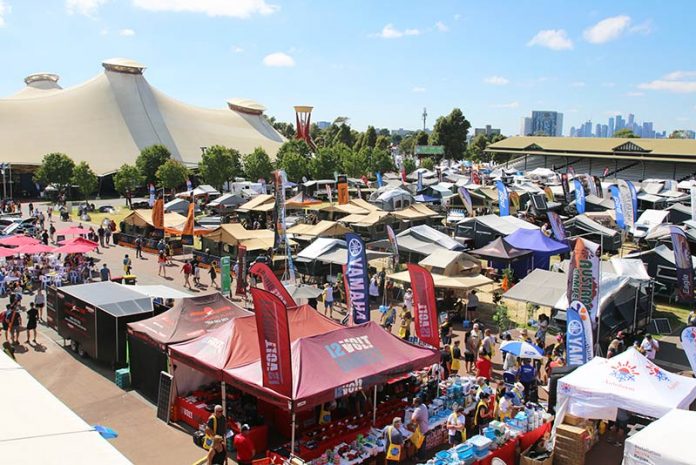 The Victorian Caravan, Camping & Touring Supershow is back… with Victorian government approval!
That's right, the Victorian government has signed off on the Supershow to be held, with approved 'covid-safe' plans in place to help ensure the safety of show-goers.
The show will be held at Sandown Racecourse in Springvale, Vic, from May 13 to 16, making it the 68th continuous year that this show has been held.
"The Victorian Caravan, Camping & Touring Supershow has been synonymous with caravanning and camping, having run continuously since 1954," Caravan Industry Victoria CEO Rob Lucas said. "Consumers know this is the main caravan and camping event in Victoria that they cannot miss. We are excited to welcome everyone back to our first official industry caravan and camping show post-covid-19.
"I would like to assure everyone that the Supershow will be conducted in line with the Victorian state government COVIDSafe requirements. The Supershow will have some changes to ensure that all consumers are kept safe. These changes include: QR codes to check-in and out of the venue, wider walkways, minimal touchpoints, and a new app that consumers can download to find all their show information, including maps, the visitor guide, information of exhibitors, and of course the Passport to Freedom competition."
This will be the first major RV show held in Victoria since last year's Victorian Supershow, with last year's Melbourne Leisurefest, the Border Caravan & Camping Expo, and Bendigo Caravan & Camping Leisurefest all being closed by covid.
More information: www.caravanshow.com.au