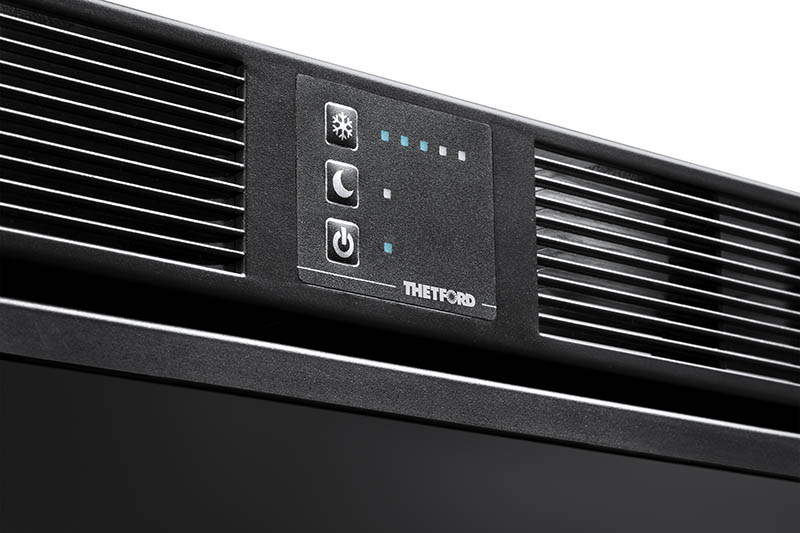 Thetford has introduced a couple of new fridges to the Australian RV market, the T1090 compressor and the width-reduced, T-rated N3141-A.
According to Thetford, the T1090 offers powerful, efficient cooling on 12V, with no external vents required.
This 90L fridge has a 12V Secop compressor "which results in a powerful cooling performance". The interior contains two vegetable bins, food retainers to keep your food in place while driving/towing, and bottle retainers in the door bins.
According to Thetford, the fridge has a "unique rear venting system" which increases the cooling performance "thanks to the separation of hot and cold air". The ventilation is integrated, which means that external vents are not required.
The T1090 offers a standard day mode and a special night mode. The standard day mode has an energy consumption of 4A, while night mode draws 2A.
The standard noise level reaches 32 dB(A) (average bedroom noise level is 30-40 db(A)). If you want to reduce the noise level, you can activate the night mode.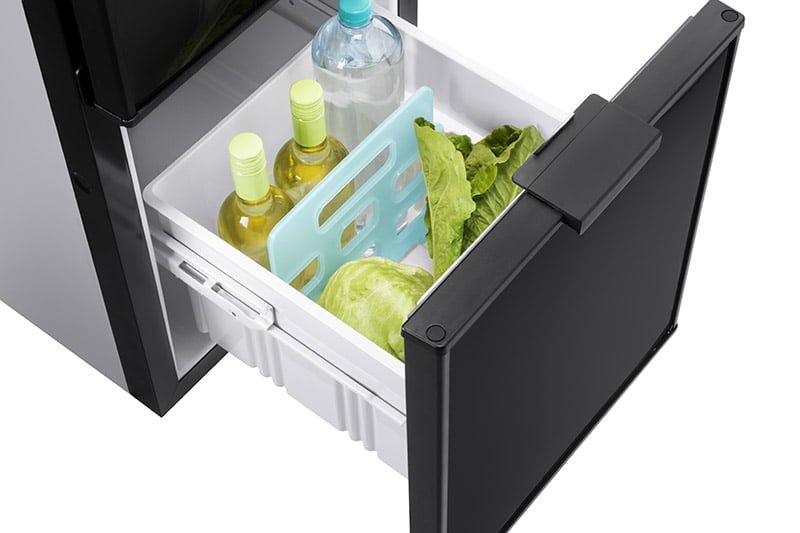 Thetford's new N3141-A, meanwhile, incorporates a new LCD display with touchscreen controls, and a unique external drawer with space for six 2L bottles.
This fridge is 418mm wide (compared to the standard 525mm), but the volume remains substantial: 140L for the fridge and 15L for the freezer. The height is increased to 1500mm to fit the standard height of the majority of the RVs, regardless of wheel arch.