I realise that Arab oil sheiks and US presidents have a Boeing 737 or similar to fly around the world, but I never in my wildest dreams expected to be flying one myself, in a tent, at Halls Gap in the Grampians, Vic!
Let me explain myself. I'd gone to the Lakeside Tourist Park in Halls Gap to research a story on its new glamorous camping accommodation and the first 'tent' I looked in had a fully functional Boeing 737 flight simulator attached. If you decide to book the 'Aero Glamper', you get 60 minutes of flying time in the Boeing each day.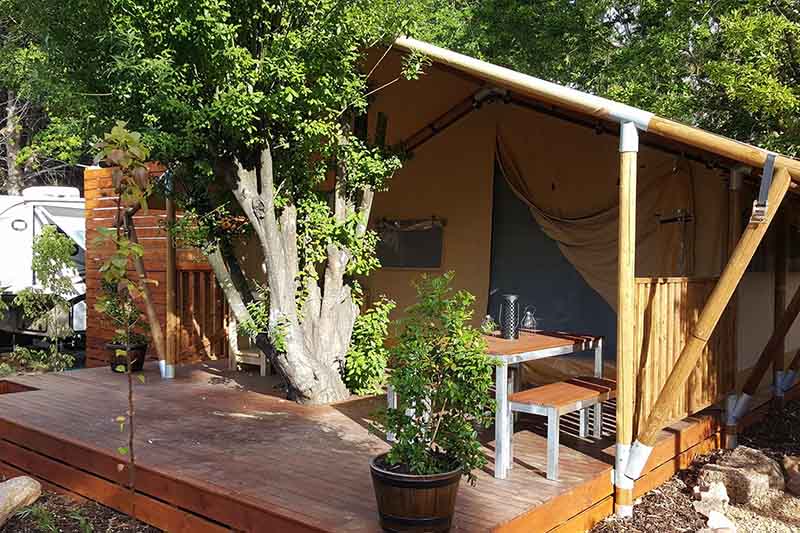 Of course, I had to have a go and managed to land my little group of interested passengers at Tullamarine Airport after safely flying over the Melbourne CBD – supervised all the time by the flight director.
The Glamper itself is amazing. It has a king-sized bed, a shower/toilet, bunks if you really have to take the kids, and modern cooking facilities including a microwave. Not to forget the view – like all the Glampers, it has fabulous views of the Grampians from the front porch. With a polished timber floor and crafted furniture, it's hard to realise that you are in a tent. Yes, the walls and roof are canvas but you wouldn't notice that.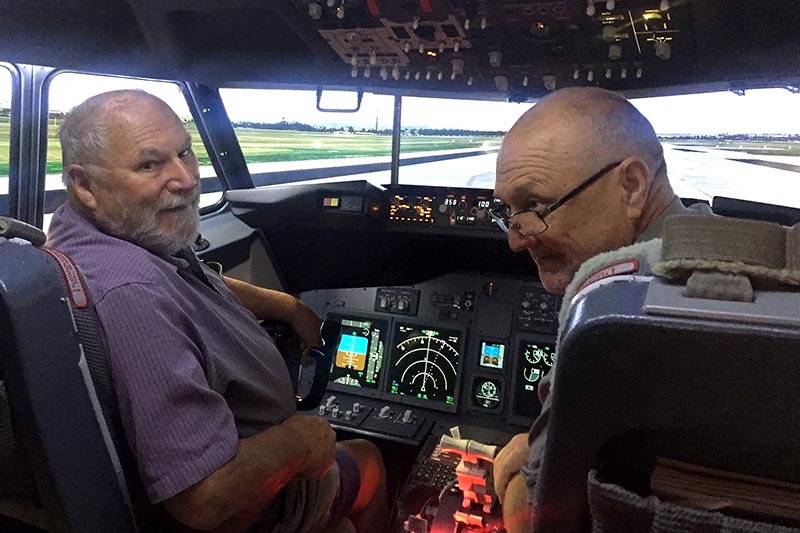 If you are looking for a special treat for grandpa or dad or the grandson, or anyone at all for that matter, this has to be at the very top of the list. With all the attractions of Halls Gap and the beautiful Grampians on the doorstep, you'd be hard pressed to find a better location.
AND THERE'S MORE!
My charming host, Josephina, was keen to show me the other Glampers, as well as her pride and joy: an older van superbly renovated with a Dutch theme. Did I mention that Josephina was born in Holland?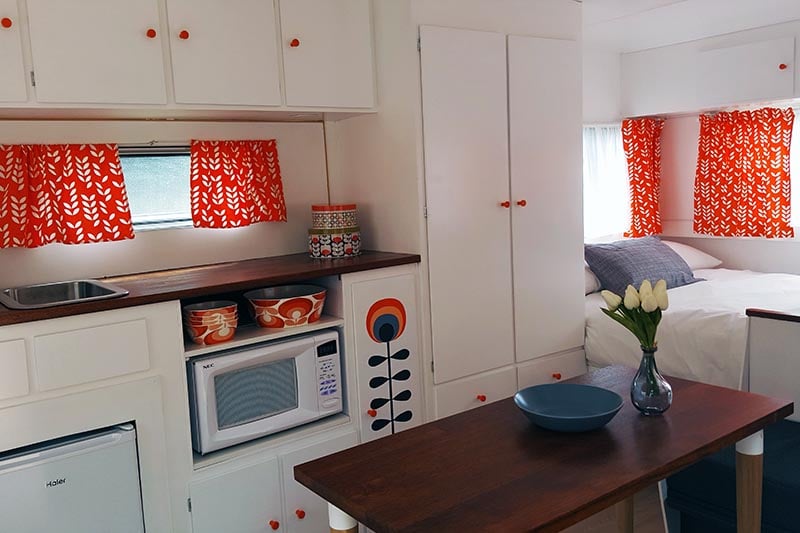 The 'Queen Maxima' has a double bed plus a single, is fully fitted out for glamorous camping and, like all the Glampers, it has a Weber barbie on the deck.
If you need more sleeping accommodation, there's the 'Pod' next door complete with a queen-size bed or you can pitch a tent alongside.
INTERNATIONAL FLAVOUR
Our next visit was to a group of four Bell Tents – each with its own International theme: the Mediterranean Isles, Australian Outback, Northern Lights and French Riviera.
Once again there are fabulous views – this time of the creek and wooded hillside.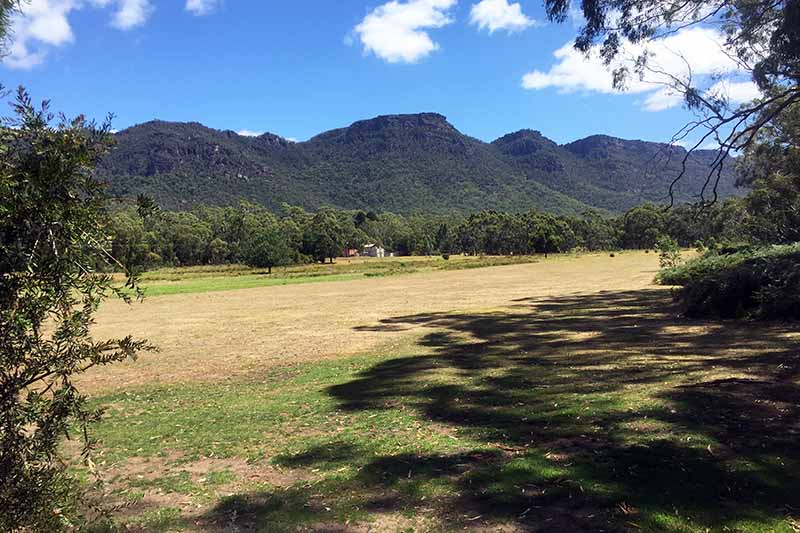 The couple staying in the 'Pinnacle' were just going out but were quite happy for Josephina to show me their luxury camping accommodation. Not only was their 'tent' luxuriously appointed, but the view of the Grampians from their deck was superb and it even had an outdoor padded seat to relax and take in the view while sharing a cool, refreshing drink.
BIG CHANGES
When I first met Josephina, some four or five years ago, she was at our Probus Club and using a slideshow to illustrate how she and husband Rowan were going to transform the rundown Lakeside Tourist Park into a modern, attractive facility. They have certainly succeeded in that and are still looking at even more improvements.
Besides the usual caravan sites and cabins, the park has much to offer. The office is also home to the coffee shop and the friendly staff members go out of their way to help customers with advice and information. You can get a cup of delicious coffee there and take it just across the road to the comfortable wi-fi spot. Josephina's bubbling personality is very evident in the office and this has obviously rubbed off on the staff.
MUSIC, MUSIC, MUSIC
The weekend of my visit was also the weekend that the Grampians Jazz Festival used to be held, until it moved to Port Fairy, Vic, last year. Many jazz lovers always stayed at the Lakeside park and quite a lot of them came back for that weekend, despite the fact the festival had moved.
However, there was still music and when some band members found out that I played an instrument I was soon persuaded to come back after tea and join them. What a great night! We were only a small scratch band but the happy revellers lapped it up and the dance floor in the recreation room was full of lively couples most of the evening.
The band – including me – is booked for the same weekend next year. Who knows, I might get another flight in the Boeing!
FAST FACTS
Halls Gap Lakeside Tourist Park,23-27 Tymna Drive, Halls Gap, Vic.
Phone: (03) 5356 4281
Email: bookings@hallsgaplakeside.com
Website: http://www.hallsgaplakeside.com/
From Melbourne: Take the Western Highway to Stawell, left on Grampians Road, go through Halls Gap, and the park is on the left a few kilometres towards Dunkeld. (Watch for the 40km/h speed limit in Halls Gap.)
From the west: Take the Western Highway to Stawell, right onto Grampians Road, go through Halls Gap and the park is on the left towards Dunkeld. (Again, watch for the 40km/h speed limit in Halls Gap.)