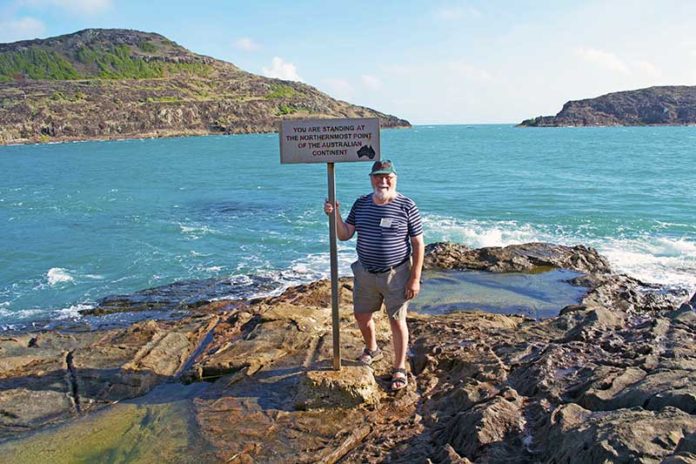 BOOKS I'VE WRITTEN
My wife, Vi, was in hospital at Esk, Qld, and I was at a loose end between visits to the hospital, so I started writing down all the things I could think of about travelling with a caravan. I did it alphabetically. A was for axles, awnings, ants, A-frames and so on.
I sent it to Caravan World and the editor published three or four letters every month. At the end there was such a demand for back copies that they employed two teenagers to make copies of the articles to send to readers.
It then occurred to me that if there was so much interest in the articles, maybe a book could be published. How many copies? I thought perhaps 500 or maybe 1000. The print run was nowhere near long enough so we had to order more and we were kept very busy sending out copies – not only to Australia but to other places in the world.
The ABC of Caravanning was such a success that we followed it with The Big One – An Around Australia Trip that was also a success. The last one was Australia Calling – to keep the unit price down we ordered five thousand copies but by then other similar books had hit the RV market so it didn't sell quite as well but we still made a profit despite the competition.
Regular readers of my column will know that I've made Murphy of Murphy's Law into a real person who I blame when things go wrong, so I published a little book called Living with Murphy. I gave a free copy to anyone who could prove their name was Murphy in the faint hope they would pass on to other Murphys that Lionel wasn't a bad bloke and to leave him alone. It didn't work!
LIFE IN THE CLOUDS
I mentioned last month that I visited Australia when I was in the RAF but having 2000 hours in my logbook didn't slake my appetite for flying and I've done many trips in aeroplanes, helicopters and even balloons. Last year, I did a fabulous trip over Lake Eyre from Coober Pedy, SA, and a thrilling lesson flying a helicopter at Mackay, Qld.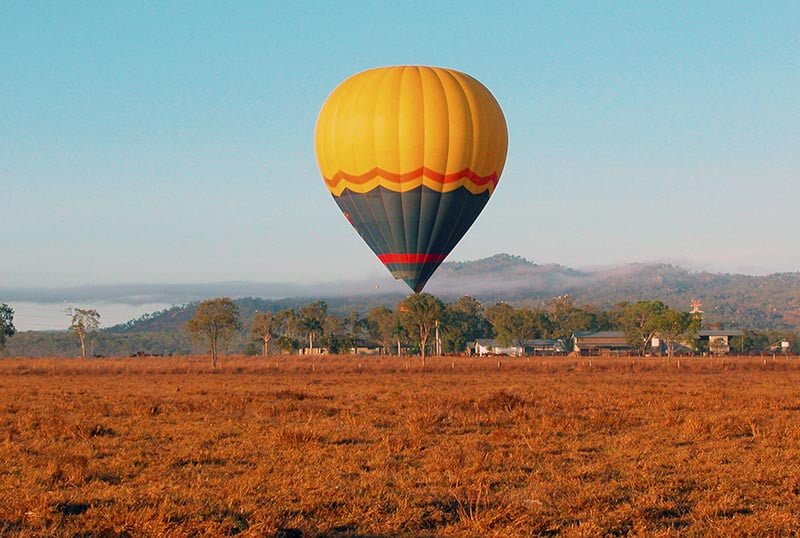 So far this year I've only been in a chopper once. I was at Port Campbell on the Great Ocean Road and there was a helicopter operation near the site of the Twelve Apostles, or at least there used to be 12 until the sea and weather eroded them and now they are down to eight. I was at an Australian Caravan Club muster but took advantage of some free time on the Sunday afternoon to fly down the coast to Peterbough with a couple of Irish fellows – I thought that with them I'd be safe from Murphy!
TRIPS HERE AND ABROAD
I've done the around-Oz trip three times, and half laps more times than I can remember. I've also stood at the northern-most tip of Australia and have a picture to prove it!
I bought a lovely little Peugeot campervan in the UK on the internet on a 'buy back' scheme and used it to catch up with relations in the UK, meet some of my CLIC UK cyber friends (Chat Line for Internet Campers) and did a month-long circumnavigation of France.
To read more about my UK and French travels, check out www.caravanning-oz.com and click on 2010 Trip.
VEHICLES LARGE AND SMALL
My first car was a 1929 Morris Minor that I bought from a wrecking yard and the first time I drove it with my father as passenger, one of the back wheels came off and overtook us! That was the start of a series of mishaps and I wasn't sorry to see it go.
I then progressed to a number of motorbikes including a Triumph Tiger 250, a 500cc AJS, a BSA Golden Flash with a sidecar, a Rudge and an Aerial. For a little while we had a lot of fun with a BSA Three Wheeler that went like the clappers as it was very lightweight and had a powerful V-twin air-cooled engine.
Our last two cars before we left the UK to come to Australia to live were a Morris 12 and a 1.2L Jaguar that we used for main road rallying with the Harrogate Motor Club – I got a little plaque at the AGM for 'Best Novice of the Year'.
AUSSIE CARS
My first brand new car was a VW Beetle. I'd made enough commission from selling food mixers door to door for the deposit on the Volkswagon and it was a great little car. We towed a caravan to Adeleaide and back, did lots of trips with a go-cart on a trailer and Vi did a country mail run with it.
My second Jaguar was a Mk 5 that I traded in with a burnt valve so I got it fairly cheaply and it was a fine tow vehicle.
When we had a service station in Mornington, Vic, I bought a V8 Valiant – great for towing in broken down cars but it wallowed like a ship at high speed. We had a few Hillman's, including a Mk 5 that I converted to Sunbeam Alpine specifications. It would do a genuine 100mph but was still tractable to go shopping or tow a caravan.
A Hillman Hunter GT was an utter disaster! There was not one week during the 10 months I owned it when it didn't have something wrong with it and I often had to use Vi's little Morris 1100 to do country trips.
In my final exchange with the general manager of Chrysler I told him I'd found the solution. There was a floral roof covering available so I told him I'd put that on it, dig a big hole in our lawn and drop the car in as a permanent flower bed.
By this time I was travelling to Melbourne from Mornington every day and I did that with a a variety of small cars and these served me well but when we started roaming Australia as school photographers I switched to a series of Ford Falcon wagons – great tow vehicles. We ran all of them on LPG and that allowed us to travel further for less.
Many of the schools were off the beaten track so we saw a lot more of country Australia during those years – I'll tell you more next month.
See you down the track.