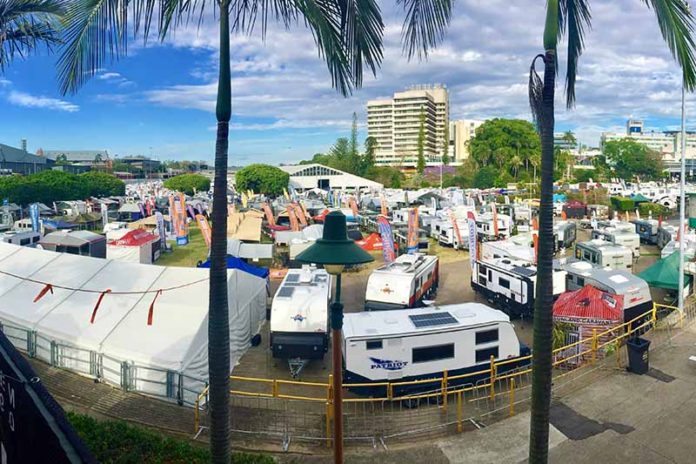 Caravanning Queensland's annual Pre-Christmas Caravan and Camping Sale will see more than 500 caravan, camper trailer and motorhome models on display.
In late October, the Brisbane Showgrounds will be filled with recreational vehicles and accessories.
Caravanning Queensland general manager Jason Plant said the event was the only Caravanning Queensland member-only event in the state, meaning caravanners and campers would be "dealing with reputable, professional businesses that take pride in the product they sell".
"At our shows we aim to advocate best practice and product compliance to Australian standards and regulations," he said. "Many of the vehicles on display feature the Caravan Industry Association of Australia RVMAP Accreditation Key, which is a symbol of the manufacturer's commitment to consistently build and supply product that adheres to all relevant Australian Design Rules and standards.
"The Pre-Christmas Sale is the opportune time to buy a new caravan, camper trailer or motorhome as exhibitors are offering fantastic deals, some at up to thousands of dollars off the retail value, so families and retirees can hit the road quicker."
The Caravanning Queensland Pre-Christmas Caravan and Camping Sale will be held at the Brisbane Showgrounds from October 26-29, open from 10am to 5pm daily. Tickets start at $8 for concession, with free train travel to the event for all ticket holders from the Gold Coast to Gympie and everywhere in between.
For tickets or more information, visit www.queenslandcaravanshows.com.au