Like most destinations in Australia, some planning is in order. Begin by downloading the park's visitor's guide. The town of Tom Price is a good place to stock-up on all supplies, especially water. Fuel is only available at Tom Price and at the Auski (Munjina) Roadhouse on the Great Northern Highway. Pay a visit to the Tom Price Visitor Centre for a copy of its Holiday Guide.
While most of the highlights are accessible via sealed roads, unsealed roads such as Banjima Drive North are littered with rocks that have had nothing better to do for the last several thousand million years than to sharpen their edges in anticipation of eating your tyres for breakfast. Be sure to lower your tyre pressure before driving on these roads.
Don't make the mistake of thinking your visit should be a quick one; instead, plan to stay awhile. Ideally, set up camp at Dales for several days and then again at the Karijini Eco Retreat campground for several more days. You must book Dales Campground online in advance, at which time you can also pay park entry fees if you don't have a holiday or annual WA Park Pass.
The campground is basic but functional; showers are available 12km back at the Karijini Visitor Centre which is well worth a visit for its own sake. 
DALES GORGE
It's all about Dales Gorge here. After setting up camp, have a wander to the Fortescue Falls viewing area. If you are fit and have sturdy hiking shoes, allow another day for a descent into the gorge and the walk to Circular Pool (or as far as you are able to go).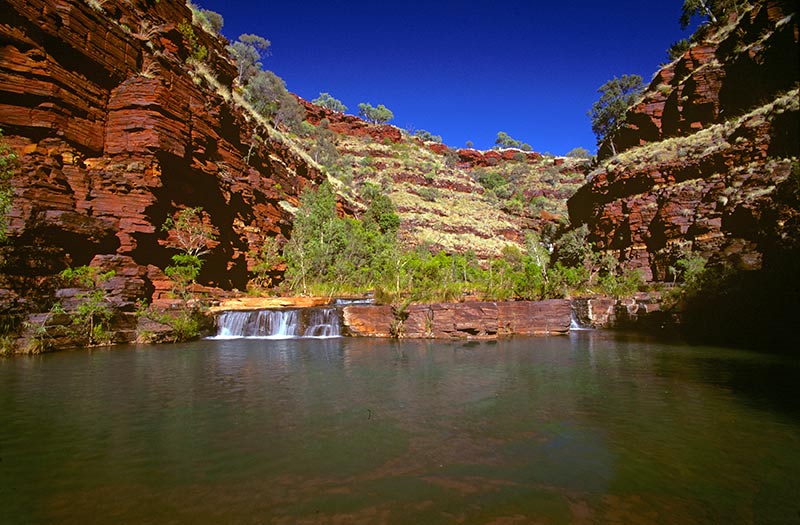 Be sure to take the short side-track upstream to Fern Pool, just one of the multitude of oases in the park.
Back on the main Class 4 trail, continue to meander downstream past Fortescue Falls and on through the (yes, I have to say it) gorgeous gorge. Stopping for a packed lunch along the way is delightful, and by the time you get to the end at Circular Pool you might want to go for a swim in the chilly waters.
The option here is a horrible climb straight up to the Three Ways Lookout, or to retrace your steps back through and out of the gorge.
Other walks include the Class 3 Gorge Rim, which is best attempted on a cooler day, or earlier in the morning. This gives you magnificent views of the gorge.  
WAENO
Your next destination should be the Weano Gorge area. If you are towing a van to the Karijini Eco Retreat campground (be sure to book in advance), then discretion is the better part of valour and you should stick to the sealed Karijini Drive and Banjima Drive West. Unsealed Banjima Drive North is 4WD-only.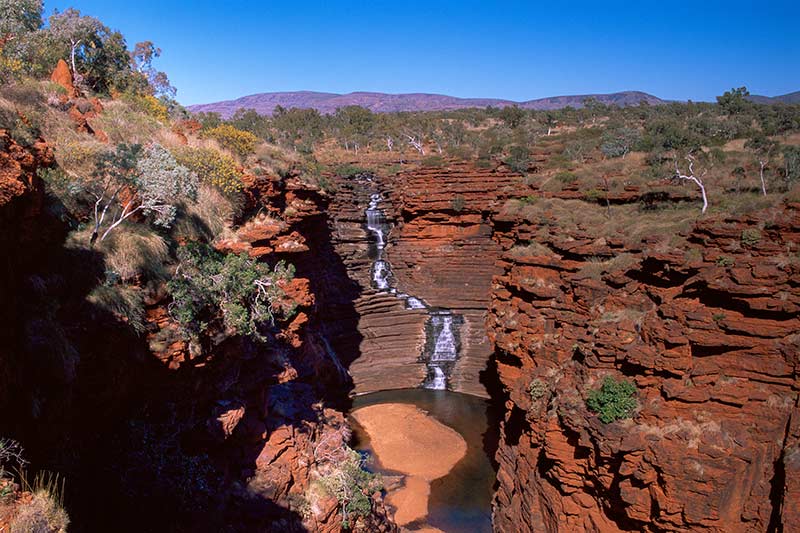 The Weano area is gorge central, and a thorough look at the park notes, with careful attention to the trail classifications, will enhance your visit. 
Don't miss the Joffre Gorge and Knox Gorge Lookouts. The decent to the bottom of Joffre Falls is a Class 5 walk and well worth the effort for experienced, fit hikers. Both Oxer, with an expansive view over five gorges, and Junction Pool Lookout, are easy.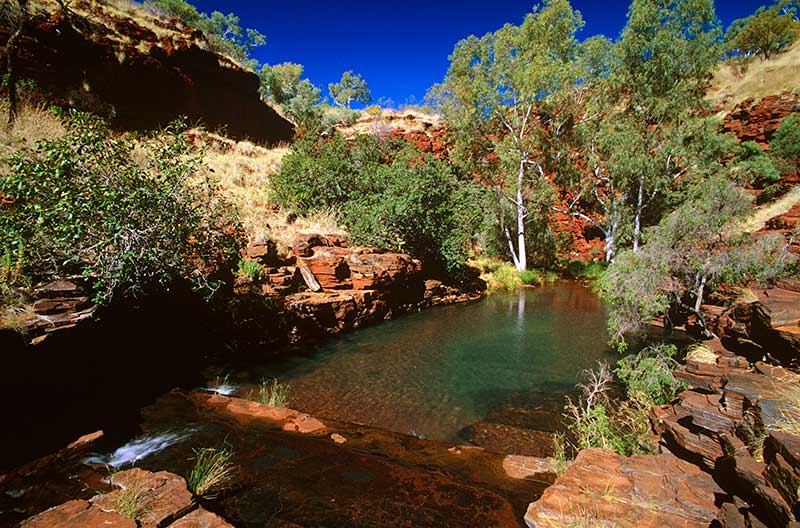 Handrail Pool in Weano Gorge is another Class 5 challenge that is worthwhile but downright dangerous if you aren't fit and agile. You will be wading through freezing cold water for a distance and then climbing down a steep ladder to get to Handrail Pool. If that sounds too ambitious, the pool near the start of the trail is a perfectly lovely spot to contemplate nature for a few hours. 
KALAMINA GORGE
We mentioned 4WD Banjima Drive North earlier, and those with such a vehicle should take that road 17km south-east to Kalamina Gorge. Take a packed lunch and a towel and plan to spend a bit of time in this ravishing setting. A 3km return Class 4 trail leads to Rock Arch Pool; if you aren't up to the full walk, just do the beginning and find a place to sit and enjoy the world at its most beautiful. I promise it's a spot you won't soon forget.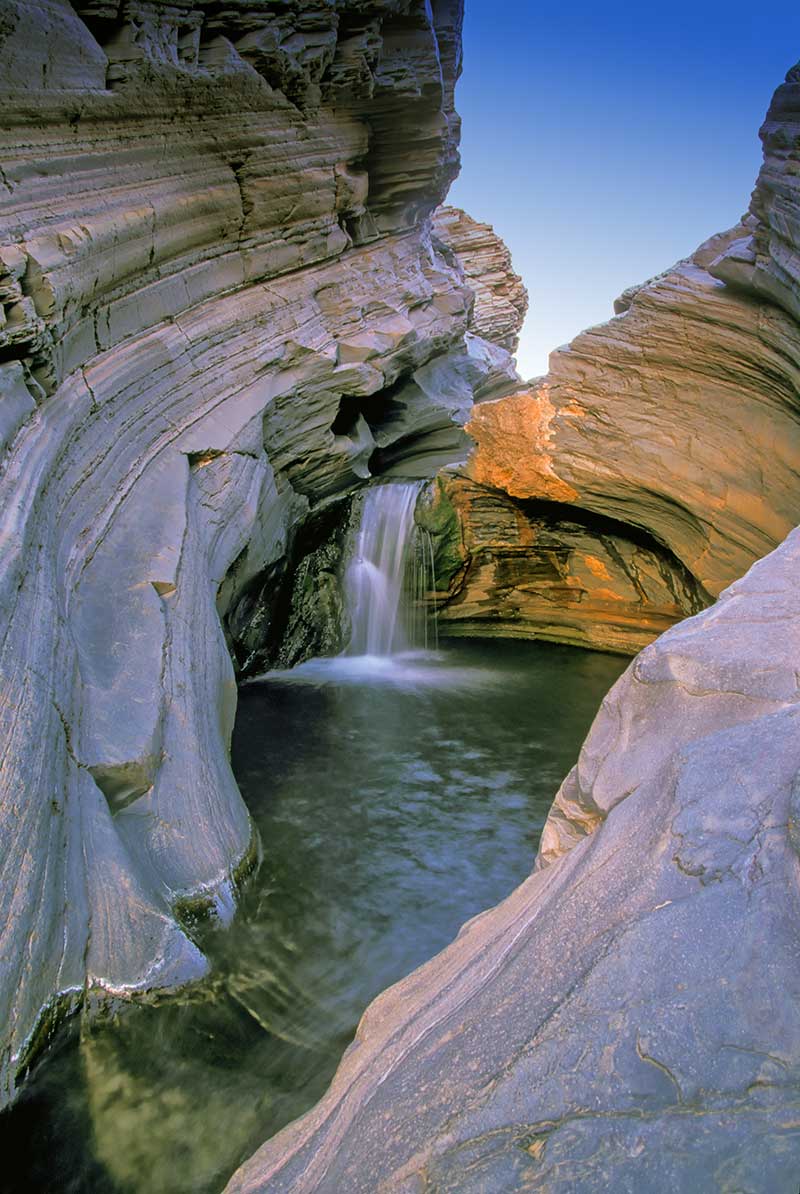 At this point you might think you are all gorged out, but there is one more place you shouldn't miss: Hamersley Gorge. There are a couple of options for accessing Hamersley; all are pretty average, involving unsealed roads. It is 80km one way from the Weano Gorge area or 70km from Tom Price.
There is no camping at Hamersley and towing is not advised as turning around in the parking area with even a small van would be near impossible.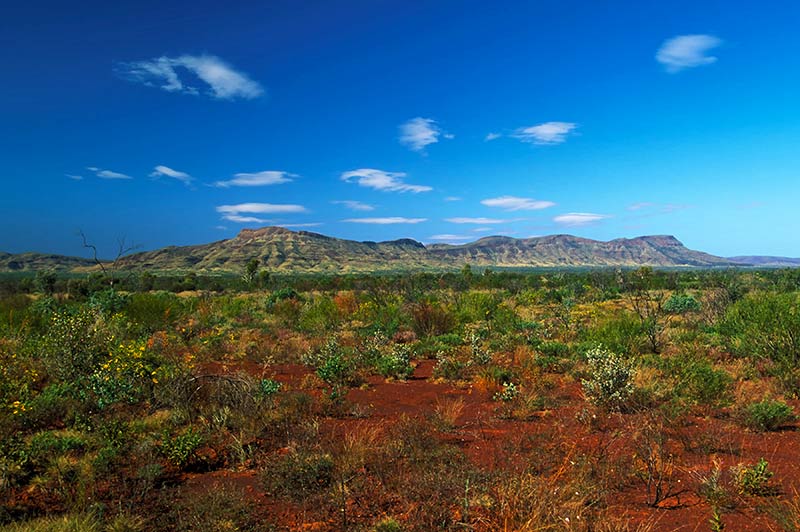 There is an area at the junction of Nanutarra-Munjina Road and Hamersley Gorge Road where vans can be left, with overnight camping allowed.
At Hamersley, a short walk from the parking area leads to a cliff face buckled by the horizontal compression of bands of iron that resemble a slow-breaking wave of orange.
A bit of a scramble leads to 'The Grotto', a scoop in the river rock carved out by a waterfall where you can sit and have a rather chilly natural spa. The sunsets and sunrises here are beautiful. I have so many favourite areas in Australia, and this is most certainly one of them.
MILLSTREAM-CHICHESTER NATIONAL PARK
Because you are there, it would be another tragedy to miss nearby (in Western Australian terms) Millstream-Chichester National Park. If your rig is offroad-capable and up to corrugations and sharp rocks, you can restock and refuel in Tom Price and proceed north to Hamersley Gorge (remember, you will need to leave your van at the start of the access road).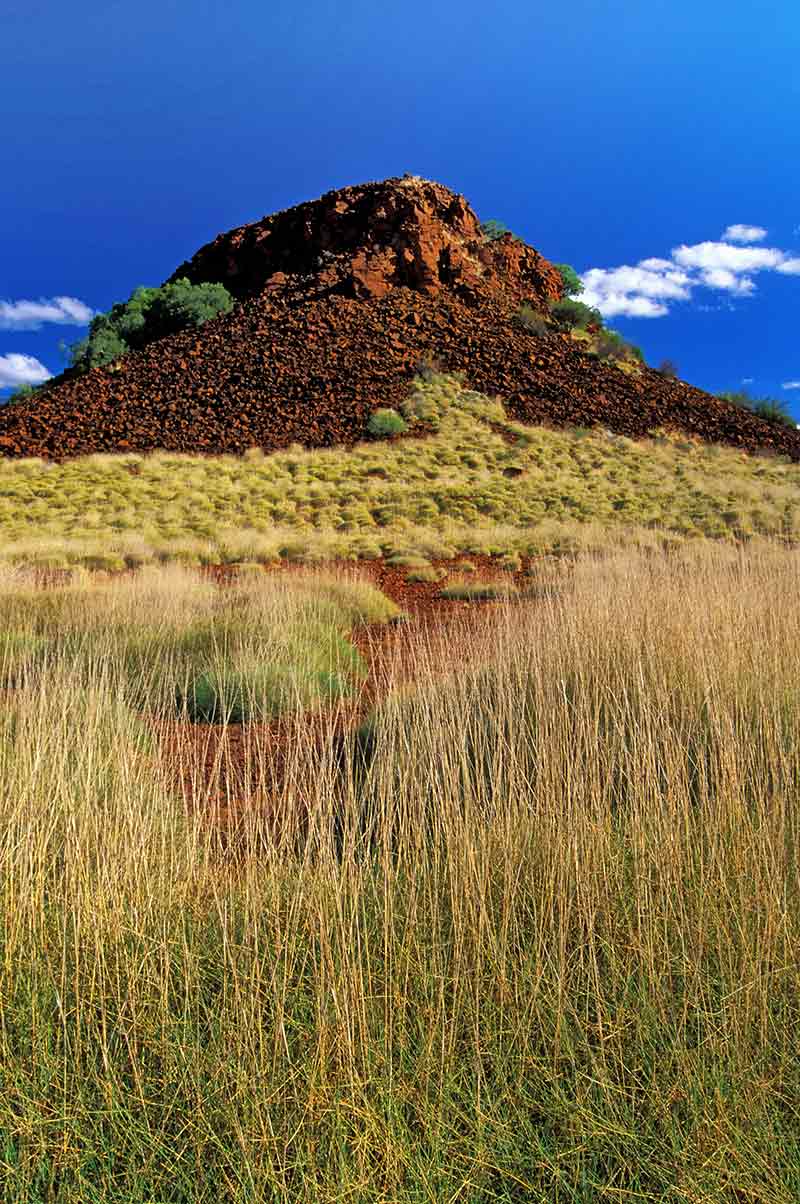 From there, proceed north-east on Nanutarra Road for 20km, then north on Fortescue Crossing Road for 12km, then north-north-west on Roebourne-Wittenoom Road for 142km to Millstream. Sealed Warlu Road begins at this three-way junction and continues north 89km to the NorthWest Coastal Highway, near Karratha.
As an alternative, and to reduce your travel time and distance, you can proceed on Rio Tinto's Pilbara Rail Access Road but you will need a permit from its website or the Tom Price Visitor Centre. You can access Millstream just north of the Ibis Siding.
You should check on the road conditions for both of these options in Tom Price or Karratha before proceeding. There is no fuel available along either route.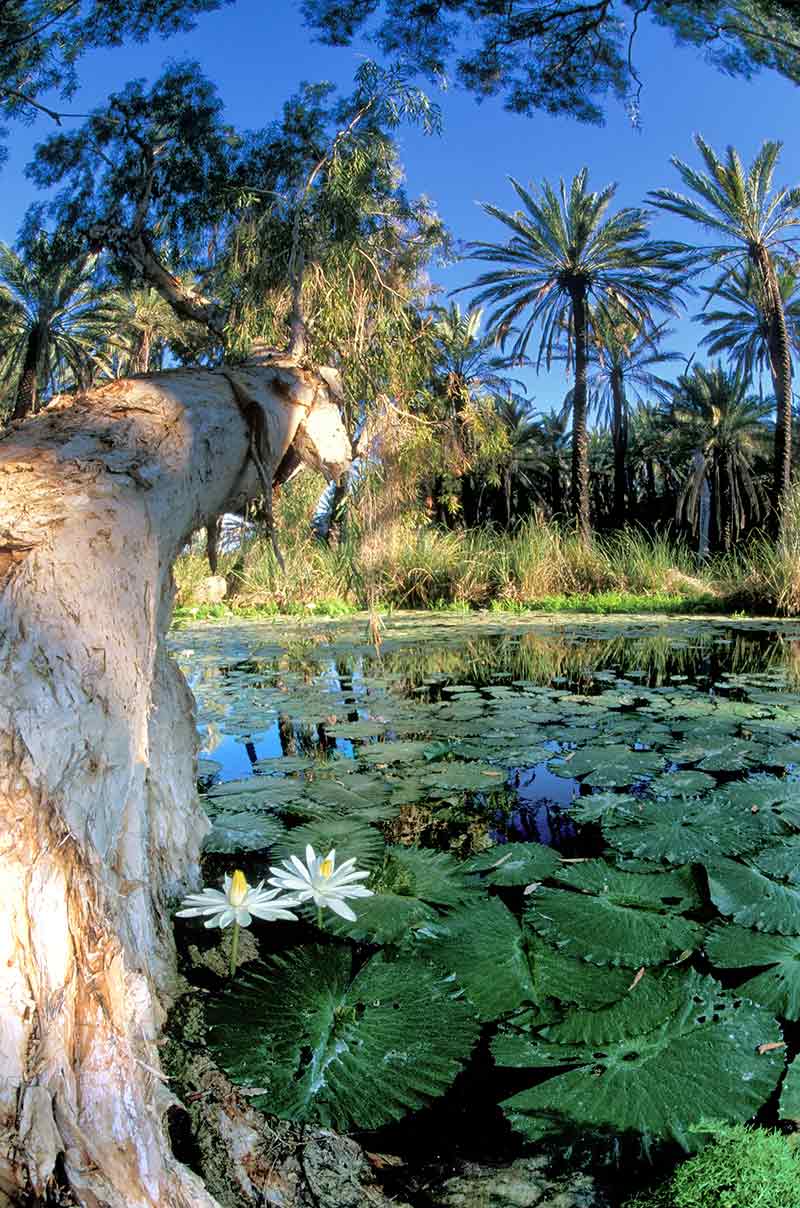 So, Millstream. Your first stop should be at the Homestead and Visitor Centre where you must immediately wander over to Jirndawurrunha Pool to stand in awe of this Garden of Eden. You'll be back because there are several interpretative trails in the area.
Camping bookings are not available, so choose the campground that best suits your rig and hope for the best. Miliyanha is closest to the Homestead and suits larger rigs. Stargazers is closest to Deep Pool (for swimming on hot days) and suits tents and smaller rigs.
MILLSTREAM'S WALKS AND POOLS
Millstream is all about the water; it is fed by the Fortescue River Catchment that contains 1.7 billion cubic metres of water. Think about that the next time you are dealing with water restrictions.
To appreciate the area, be sure to include the easy Wetland Walk. The Clifftop Walk is also a must, with views of the Fortescue River below. For a longer walk, Red Roo meanders from the Homestead to Deep Reach Pool, where a swim is in order on a hot day. Another option is the scenic 20km Snappy Gum Drive.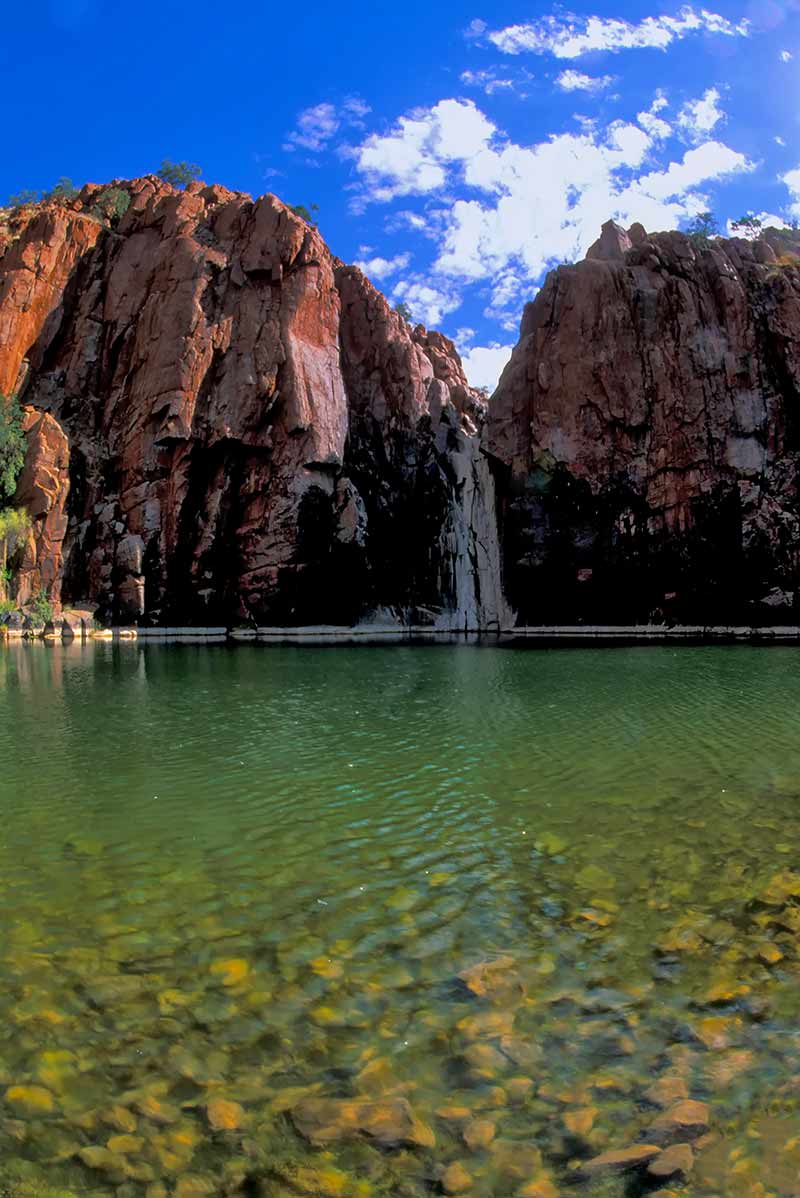 While Jirndawurrunha Pool is the highlight of the Millstream area, Python Pool is the highlight of the Chichester area. There is no camping there, so pack a lunch, take bathers and a towel, and hop in the car for a scenic 60km ride to Python. Hikers might want to try one of the walks along part or all of the trail between Python and Mt Herbert; check the park's Visitor Guide for more information. Python Pool is surreal and looks like a movie set dropped into the unassuming surrounding landscape.
There probably won't be water in the waterfall, but to float in the pool here and look up at the cliff face and the blue sky is unforgettable.
Honestly, this part of the Pilbara (and all of it for that matter) has so much to offer. It is vast, it is breathtaking, it is remote and it is unique. Don't miss it.
– Images: Steven David Miller/Natural Wanders
FAST FACTS
All sites in both parks are unpowered. Entry fees and camping fees apply. You must take all rubbish out with you.
Bring all supplies with you, including a tyre repair kit and spare tyres in good condition. Tom Price has tyre repair services and tyre stores; there is a reason why there are so many of them.
Sturdy walking shoes are a must for the Karijini gorge walks; some hikes like Handrail Pool also require wading through water so bring waterproof shoes as well (we carry these in our backpacks and change into them when needed).
DISTANCES AND SEALED/UNSEALED ROADS INFORMATION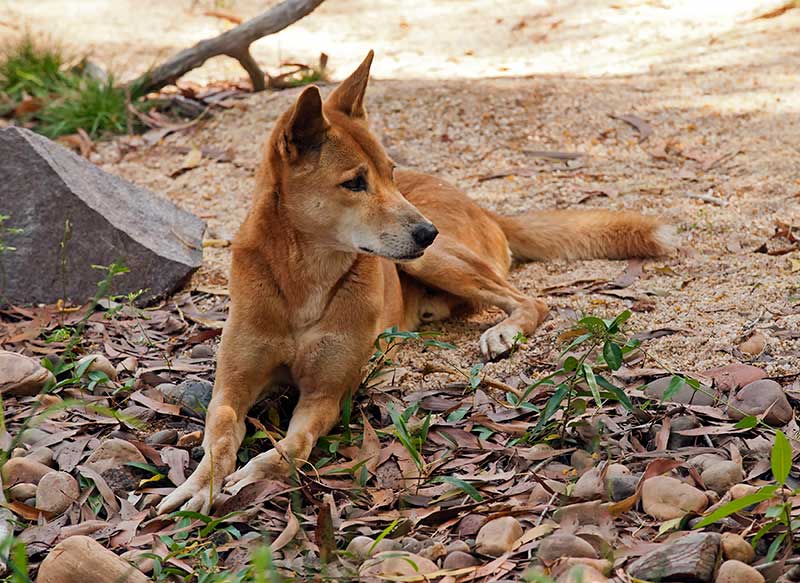 Nanutarra-Munjina Road from the Nanutarra Roadhouse on the NorthWest Coastal Highway to Tom Price is sealed (293km).
Karijini Road from Tom Price through to the Great Northern Highway is sealed (120km).
Banjima Road East to Dales (19km) and Banjima Road West to Weano (26km) are sealed.
Banjima Drive North between Dales and Weano is unsealed, with 4WD recommended (29km). Short stretches of road at Weano to various gorges are unsealed (13km, 6km, 6km).

 

Karijini Visitor Centre to the Auski Roadhouse is sealed (75km).
The access roads to Hamersley Gorge are unsealed but the gorge road to the parking area is sealed (5km return).
Nanutarra-Munjina Road becomes unsealed 26km north-west of Tom Price, with another 72km to Roebourne-Wittenoom Road and then 137km to Millstream.
Warlu Road from the NorthWest Coastal Highway to Millstream is sealed (150km).

 

All other roads to and from Millstream Chichester National park are unsealed except for a small section of road at Python Pool.
If towing a van on unsealed roads is not your cup of tea, you can access Millstream from the north via sealed Warlu Road near the Karratha Truck Stop on the NorthWest Coastal Highway. Note that the roads within Millstream are unsealed. Return to the highway and access Karijini via the Nanutarra Roadhouse to Tom Price.