Did you know that ARV Chassis is one of Australia's biggest suppliers of chassis to the local caravan manufacturing industry? With 110 chassis being supplied to factories around the country every week, it was perhaps only a matter of time before this company developed its own line of suspension systems.
ARV general manager Ian Broomfield said that the company had received a lot of client feedback regarding suspension preferences, which prompted ARV to invest in its own suspension setups. Operating under the name ARV Suspensions, there are three key offerings in this new range.
Collectively known as Titan Suspensions, each suspension system is compatible with drum and disc brakes, comes with a five-year warranty, and are made from Australian steel using Japanese bearings and Pedders shock absorbers.
TITAN SUSPENSIONS SEMI-OFFROAD
Nowadays, it's expected that any credible suspension supplier would have a semi-offroad system in its line-up, and ARV Suspensions is no different.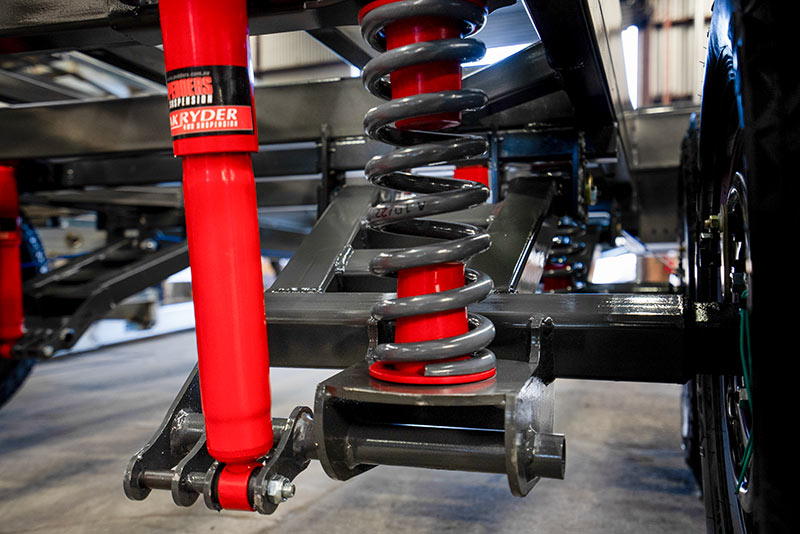 The Titan Suspensions Semi-Offroad system is designed to suit vanners who have no interest in full offroad work, but instead like to take the bumpy road less travelled now and again.
This tandem-axle independent coil trailing arm system suit vans with an of ATM of up to 3300kg with 10in electric brakes.
TITAN X
This is the company's full offroad system. Equipped with two shockers per wheel, the coil spring has been strategically positioned directly behind the trailing arm/axle, which ARV believes heightens performance and responsiveness, while significantly improving the suspension's capacity to absorb shocks and vibrations. Naturally, it's fully adjustable for toe and camber.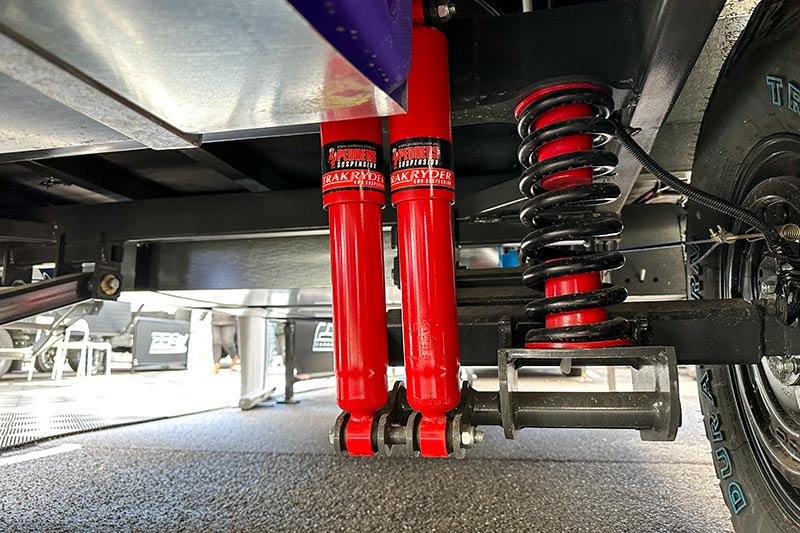 Like with the Semi-Offroad system, Titan X is available in two formats: a 2750kg ATM system for single-axle caravans with 12in brakes; and a 3500-4500kg ATM system for tandem-axle vans with 12in brakes. However, a 3000kg single-axle version is on its way.
TITAN AIR
And that leaves ARV Suspensions' airbag system, Titan Air. In this system, we have something quite unique. While other airbag suspension systems can independently raise or lower the offside or nearside of the van in order to level it once on site, they don't offer the ability to target one airbag in particular on tandem-axle caravans. However, Titan Air does.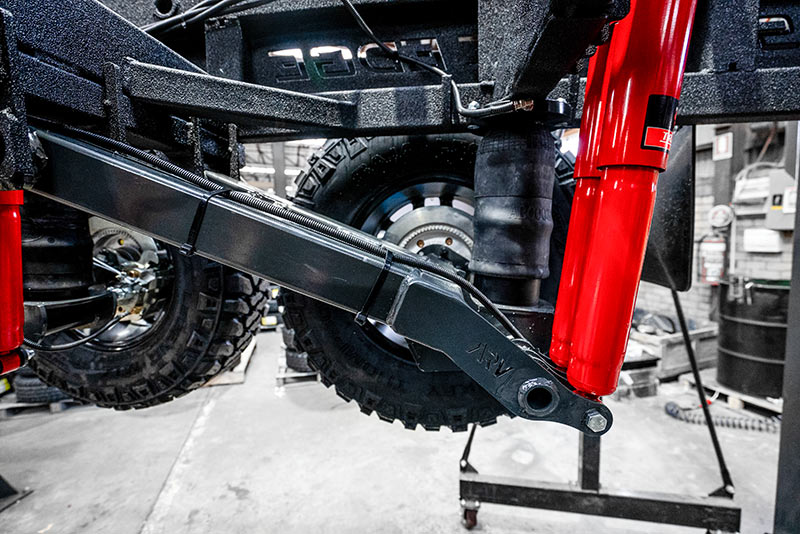 "It's useful because you might go to a caravan park with ruts here and there, and you might have one wheel in a rut and the other wheel behind it level with the wheels on the other side, so you can actually independently inflate, or deflate, that airbag in order to raise – or lower – that wheel as necessary," Ian Broomfield said.
Titan Air is available in four different 'types'. Type 1 provides the suspension along with external inflation points to adjust the ride height. Type 2 builds on this by providing a 12V compressor and remote-actuated valves. Type 3 provides all the Type 2 features but includes a compressed air tank and tyre inflation kit. Type 4, meanwhile, builds on Type 3 by including a self-levelling system.
SUMMING UP
The Titan Suspensions range was released in August 2023, and is gradually being taken up by the industry. As Ian Broomfield said, the Titan Suspensions range is designed to "seamlessly integrate" with the ARV chassis that are supplied to caravan manufacturers around Australia. 
"We manufacturer our chassis and suspension systems in-house, under the one roof, and we believe that our five-year structural warranty provides excellent peace of mind for our customers. If ever there's a problem, they just need to give us a call and wherever they are, we'll find them a repairer and send up any necessary parts."
More info: titansuspension.com.au