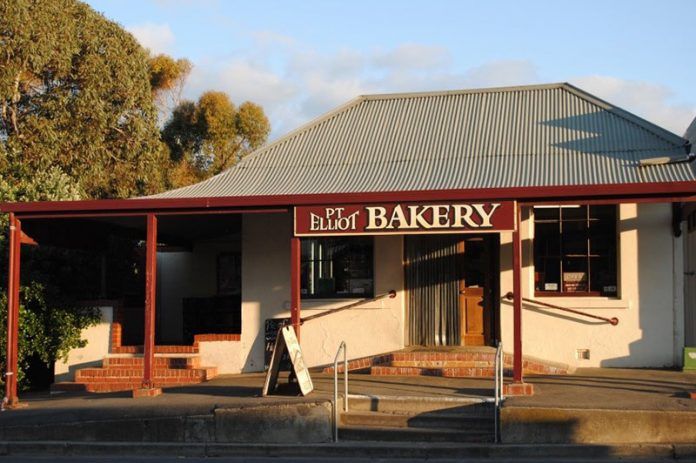 I think the legendary Australian rocker Bon Scott almost said it best when he nearly sang, "It's a long way to the shop if you want a sausage roll". Never a truer word virtually spoken. Sausage rolls are a humble Aussie tradition. Every Australian knows all about the great things sausage rolls have to offer, but here are some reminders…
Your sausage roll is a true one-handed eating food used in transit by drivers and RVers everywhere.
Sausage rolls require little to no pre-eating preparation, unlike the fiddly unwrapping of your sandwich or a wrap.
Sausage rolls seldom reach the lip-scalding, surface-of-the sun temperatures often hidden in a pie.
Unlike a hamburger, a sausage roll will not self-destruct while you try to eat it.
A sausage roll will not grease you up like an English Channel swimmer the way a bit of deep fried chicken will.
Sausage rolls require little or no additions other than a squirt of tomato sauce.
Sausage rolls are not slimy as pizza or garlic-sauce-drippy as a souvlaki.
Sausage rolls make children's parties something you can attend.
Sausage rolls are relatively inexpensive and available EVERYWHERE.
Sadly, however, even the mighty sausage roll must have its drawbacks. The one that stands out for me is that they are often disgusting. They can be dry, burnt, withered and hard, or spongey, limp, rubbery and tasteless. We all know the anger we feel when someone palms off a second rate sausage roll on you. I have had stand-up blues with shopkeepers over a dodgy sausage roll.
I know, it can put you off them for life. But don't be too hasty. There are people out there making some really magnificent sausage rolls. I have been luckier than most and covered more than my fair share of kilometres round this big brown land and I know a decent sausage roll when I taste one. I'm talking your normal sausage roll, not your $15 gourmet experience or your giant slice of meatloaf wrapped in pastry. Just the run-of-the-mill people-pleaser. So after a lot of thought, these are my top three spots for a good sausage roll, listed in no particular order…
TIM'S FAVOURITE BAKERIES
Mansfield Bakery, 31 High Street, Mansfield, Vic. You know you're on a winner if you walk into the shop and there's a freezer full of them at the front door. Drive through town and they are on your left before the end of the shops. If you get to Mt Buller you've gone too far. People come to Mansfield for these sausage rolls. I have some in my freezer as you read this.

Trappers Bakery, 4 Sowerby Street, Goulburn, NSW. These sausage rolls are so good they had to build a motel on the premises so people could eat them overnight. Take the second turn-off if you are coming from Sydney or the first on the Melbourne side, exit the big roundabout, head down the hill, hang a right before the big sheep, and it's there on your right. If you hit McDonalds, you've gone too far.
Port Elliot Bakery, 31 North Terrace, Port Elliot, SA. This bakery sits roughly between Victor Harbour and Goolwa on the Fleurieu Peninsula. Head south of Adelaide, down past McLarenvale and if you wind up on Kangaroo Island, you've gone too far. This was a bit of a local secret but the line out the front of the shop is starting to give it away.
I'm sure some of you feel I've overlooked your favourite bakery or roadhouse. Hey, maybe you just don't agree. Don't stand for it! Here's your chance to get busy and drop me a line at the GoRV caravan and I'll do a follow up with your picks and thoughts. Talk soon.
Tell us about your favourite Australian bakery! Email info@gorv.com.au