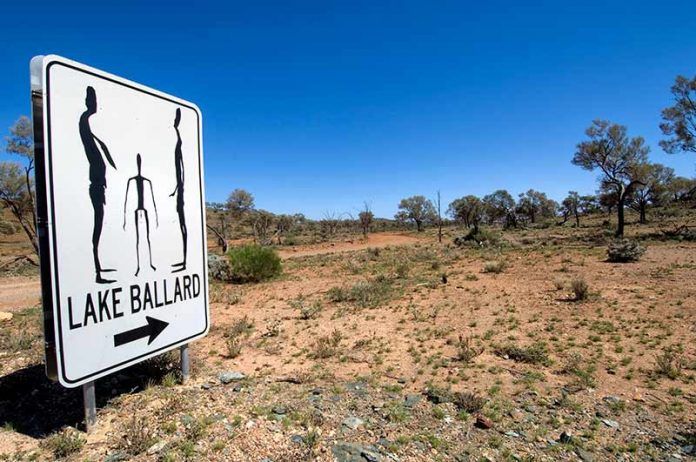 Could it be that in 2003 a party of 51 extra-terrestrial beings landed on the remote saltbed of Lake Ballard, and indeed were turned to black pillars of salt as punishment for some biblical misdeed?
Or could it be that the Perth International Arts Festival commissioned a wildly creative project by the artist, Antony Gormley, leaving behind an art-legacy titled Inside Australia of 51 carbonised steel statues rendered from the full-body lazar scans of the citizens of Menzies?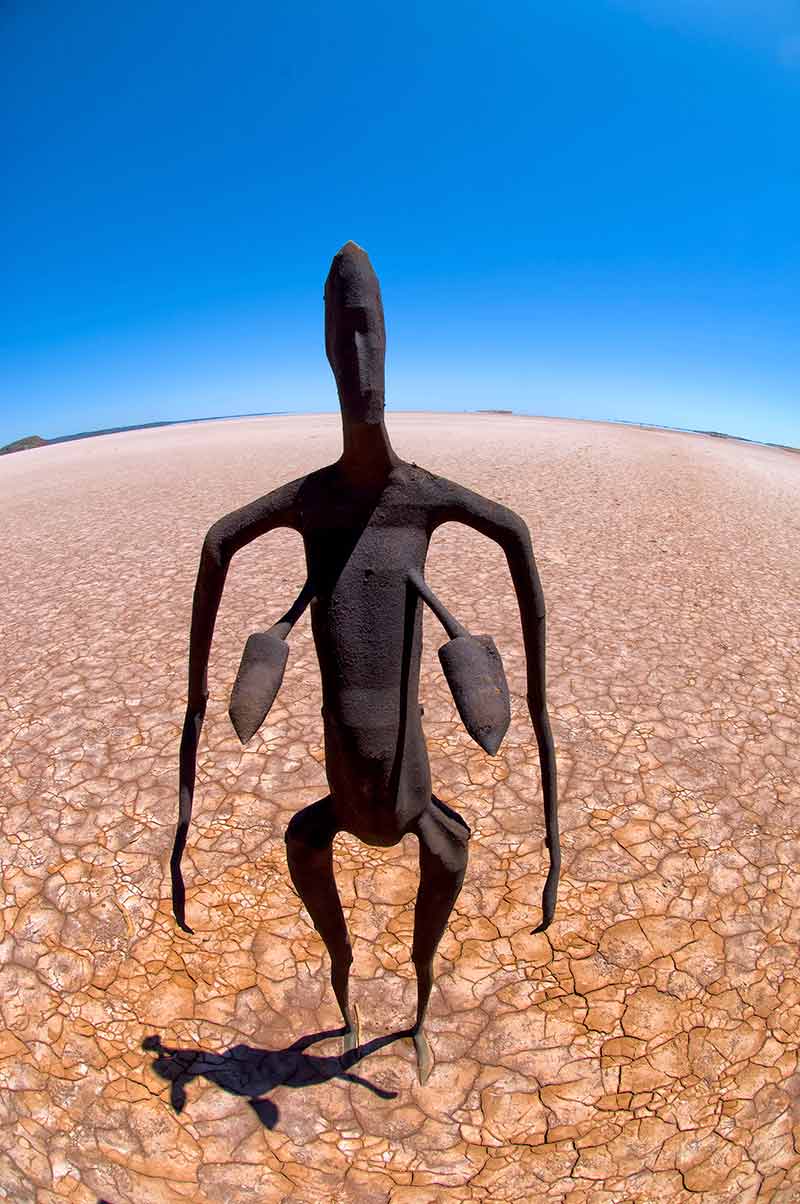 While your mind will confirm the latter scenario, your imagination will prefer the former. As a matter of fact, the statues conjure up all sorts of explanations: perhaps they are the dark ghosts of the hundreds of miners who perished searching for gold in the region. Perhaps they are dreamtime ancestors wandering a landscape they could not bear to leave.
Without doubt, the statues of Lake Ballard are not to be missed by anyone visiting Kalgoorlie and the Western Australian goldfields.
KALGOORLIE HISTORY
Kalgoorlie continues to draw miners after 120 years with the ground still yielding gold in quantities unequalled anywhere else on earth. Travellers, too, come to see what all the fuss is about; you could easily spend a week here finding out about the local history that includes astonishing feats of engineering and ingenuity.
Wander along Hannan Street from the visitor centre to the WA Museum to see the numerous historic buildings. The museum is mandatory, with exhibits depicting the life of prospectors both successful and not. It includes a reproduction of the Golden Eagle: a nugget weighing in at a staggering 1136 ounces found by a 17-year-old boy.
There is also a Cobb & Co carriage, a bicycle made from wood, and insight into the construction of the 560km water pipeline running uphill from Perth to Kalgoorlie that was completed in 1903 and was shrouded in such malicious politics that it drove the head engineer, CY O'Connor, to suicide.
From the visitors' lookout above the Super Pit, you'll see just how far we humans will go to dig shiny stuff up out of the ground.
DISCOVERY TRAIL
Gold fever struck further north as well, and to commemorate the history of the region, which has produced 49 million ounces of gold and seen 50 towns come and go, is a self-guided drive up to Laverton known as the Golden Quest Discovery Trail (956km return).
Most RVers will be familiar with the numerous 'trails' and 'ways' across the land drawing them to remote areas that are gasping for tourist dollars. A few of this trail's highlights can be seen on the way to Menzies, including a 28km diversion from Broad Arrow to Ora Banda's historic town and inn.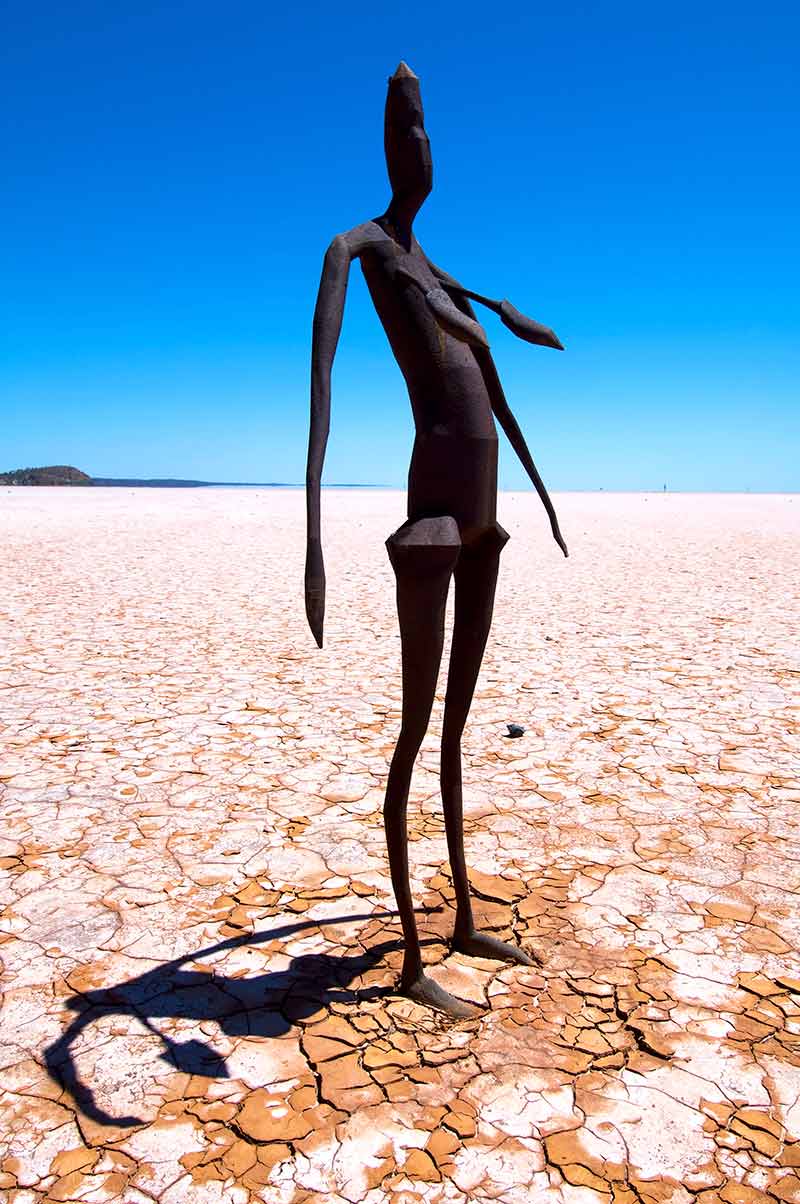 Broad Arrow itself has a historic hotel and a current population of about eight; down from 2400 since its gold rush ended. Aside from the rich history, this traveller's opinion is that the highlight of the entire trail is surely one of the most unique, unexpected, astonishing art exhibits in the world: the statues of Lake Ballard.
For the RVer, there are a couple of options for taking in this must-see (a travel cliché if ever there was one) destination. Leave your camper/caravan in Kalgoorlie and do the 370km round trip in a day. Keep in mind that the 110km return from Menzies to the lake is unsealed and more time will be required to negotiate this safely.
Another place to leave the camper/van is at Goongarrie National Park, 105km north of Kalgoorlie, leaving another 55km to Menzies. The campground is at the homestead of a former sheep station; there is bushwalking, birdwatching and a 4WD track along the old Comet Vale siding (for further details check at the Department of Conservation office in Kalgoorlie).
Another option is to drive to Menzies and take advantage of the small caravan park near the hotel. This will give you plenty of time to meet all the statues at Lake Ballard in the early morning or late afternoon (considered prime viewing times) without having to race to or from Kalgoorlie.
The hotel serves meals, and if you shout one of the locals a beer, they might tell you the tale of how they became immortalised as one of the statues.
Basic bush camping with composting toilets is allowed at Lake Ballard: this is strictly BYO-water-and-all-supplies style camping.
Lastly, you can continue on the Golden Quest Discovery Trail up the sealed road to Leonora and Laverton, which both have caravan parks and other facilities. However, this option should be planned in advance with the Discovery Trail guide book and a good, long look on the website since about half the journey includes unsealed roads and no facilities.
BRILLIANT LAKE BALLARD
So, with a packed lunch, plenty of water, sun protection and suitable footwear, it is on to Lake Ballard. The wide, unsealed road from Menzies has some corrugations, dust, floodways, cattlegrids and numerous bends that should be taken at an easy speed. There are plenty of signs to indicate the way, and after about an hour, there you are, parking near a posting that advises you about the statues along with a few cautions.
Put on your waterproof, non-slip shoes, your thermonuclear protection (sunglasses, hat and cream) and a backpack with plenty of water. After a short walk, you'll be carefully making your way along the shimmering surface of a salt lake, breaking through the thin, white crust to the slippery mud underneath. The footprints of previous visitors add to the impression that aliens have landed; there are even the footprints of dingoes.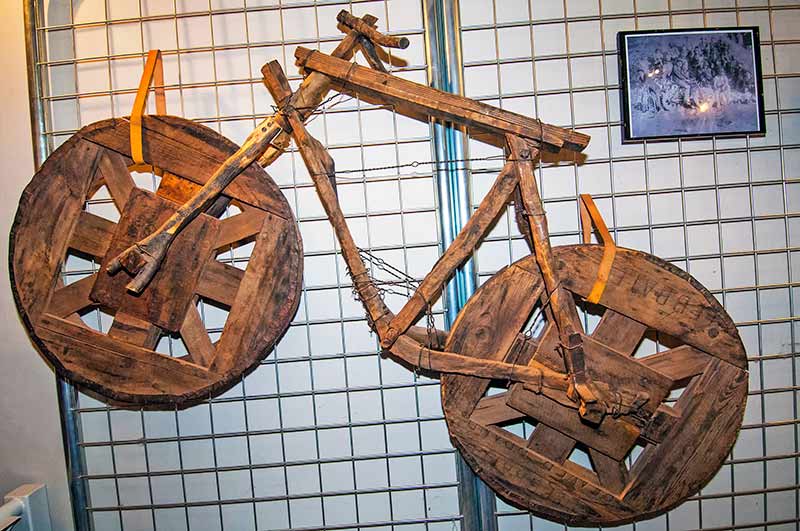 Spread out over seven square kilometres and at about 750m apart, the statues stand on a dead-flat landscape. Don't make the mistake of thinking that you can spend half an hour here and be satisfied. There is something about each statue that, having met the one, you feel you must go and say hello to the other.
Here is a woman, middle-aged and a bit stooped, but with plenty of life still in her. There is a man with a bit of pot belly and plenty of tales to tell of too many rounds at the pub. A child, too, wanders along and you feel the urge to unite him with his parents. They cannot come to you, so you must go to them. For proper introductions all around, allow at least two hours.
BIRTH OF THE 'BEINGS'
What are these, really? According to the artist who conceived and rendered them, they are "cast alloy of iron, molybdenum, iridium, vanadium and titanium; 51 elements based on 51 inhabitants of Menzies". Apparently, many of the citizens were a bit suspicious when Antony Gormley turned up with his full-body scanning machine, asking people to strip naked for him and his machine (an original line, don't you think?).
Yet, upon viewing the statues of themselves, reduced to two-thirds, those same citizens now take great pride in their participation. While Gormley's artistic intention seems as unfathomable as the surrounding landscape, and while many critics wondered what a British artist would know about it anyway, any RVer who has driven for days on end across the vastness of Western Australia will see instantly that he got it right.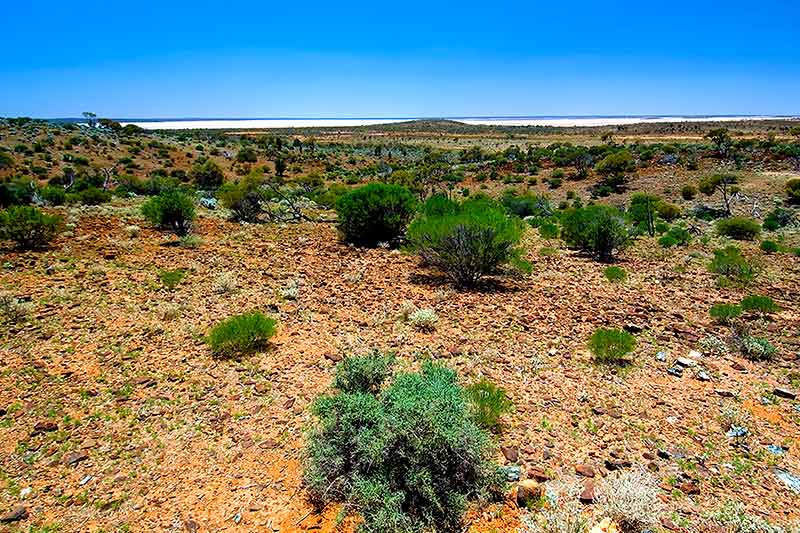 After a good look around (it's a long way to come back so there is no point rushing), head west for another kilometre to the Snake Hill Lookout for an expansive view of where you have just been.
This is Golden Quest Site 20 on the Discovery Trail and an information board reveals that on the rare occasions that Lake Ballard floods, it becomes a frenzied breeding ground for banded stilts; no one can be sure what the stilts will think of the statues when next it floods.
Take it easy on the drive back to Menzies and stop in at the service station to add your comments to the guestbook. It's strange, but you'll find that that mob of beings poised in the white terrain will stay in your memory forever and, over that glass of wine and some nibbles, you'll be sharing your Lake Ballard adventure with fellow RVers for years to come.
– Images: Steven David Miller / Natural Wanders