We were in Western Australia for a handful of days. Our objective: travel from Perth to Kalbarri National Park as part of our test of Jayco's Adventurer offroad caravan. Our route would take us the length of the Indian Ocean Drive, which links the WA capital with Geraldton.
The road was opened about eight years ago, offering a more direct route between Geraldton and Perth than the Brand Highway. And, in truth, it isn't particularly scenic. For almost its entire length, the road is enclosed by dunes and vegetation, opening occasionally to reveal red, open plains that nonetheless offer only scant views of the vast Indian Ocean.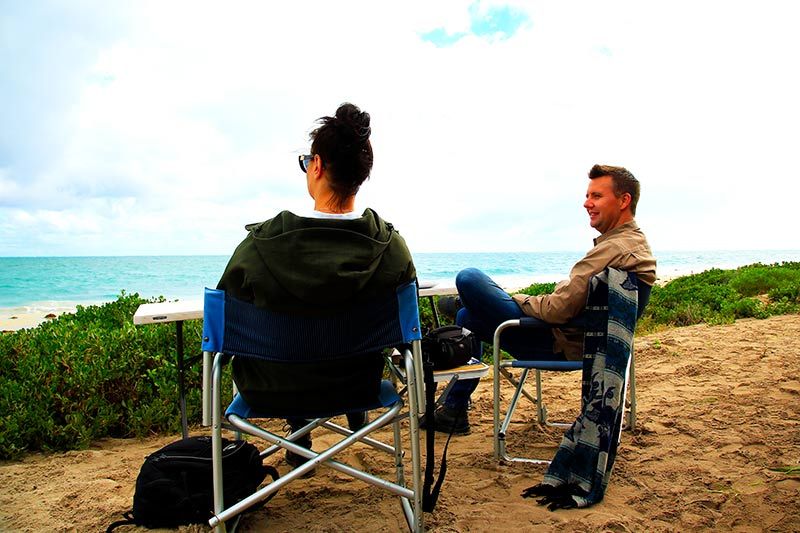 But don't be fooled. To barrel onwards would be to miss some of the best sights on the Coral Coast, from hidden hamlets to iconic national parks.
INDIAN OCEAN DRIVE: FOLLOW YOUR NOSE
In some respects, the Indian Ocean Drive is a 'follow your nose' situation. The entire length offers turn-offs to isolated beaches and 4WD tracks. Truthfully, you could spend days wandering and wondering, marvelling and musing, about the Coral Coast.
Yanchep, about 60km north of Perth, makes a good first stop if travelling from Perth. With a range of walks into Yanchep National Park, where you're bound to spot koalas, kangaroos and, in the spring, plenty of wildflowers, it's a fantastic way to stretch the legs for the journey ahead.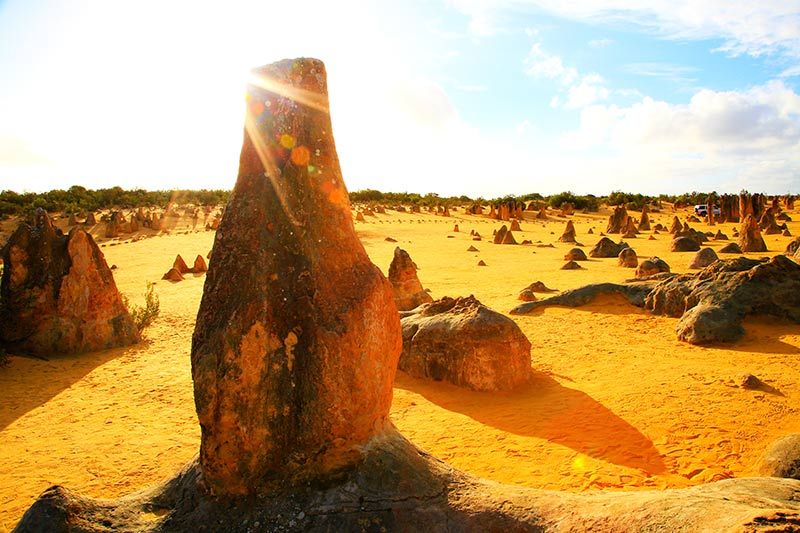 As you continue north (or south, depending on your direction of travel), be sure to visit Nambung National Park, home to the renowned Pinnacles. A 5km detour along a bitumen road will take you to the main carpark (an entry fee applies), and from there you can explore the limestone formations, which jut from the desert landscape like crooked teeth, on foot. Or you can drive the winding, sandy track through the national park, weaving along a designated trail through the national park – in the truest sense of the word, it is an awesome experience.
CERVANTES STOPOVER
By now, as dusk settles and the shadows lengthen, it'll be time to find a place to rest your head. Cervantes, known as the rock lobster capital, is a short drive up the road. With a large van park, a pub, and other facilities, it's a scenic, and convenient, place to rest up.
In the morning, be sure to explore the stromatolites of Lake Thetis. A 1.2km walk around the lake, on the outskirts of Cervantes, provides close encounters with these ancient lifeforms, with the best examples found at the south-western edge.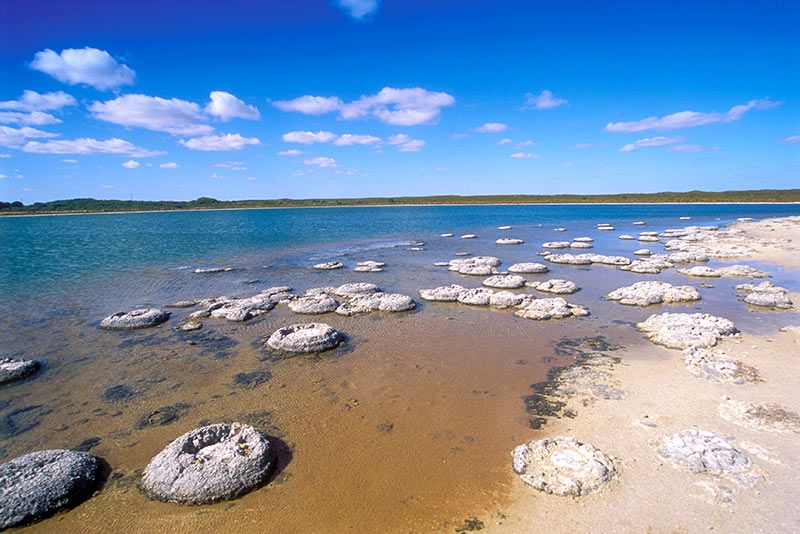 Jurien Bay, about 25km north of Cervantes, is itself worth a longer stay, but if you're keen to keep moving, at least stop for morning tea. Fishing, boating, swimming and especially 4WDing to the nearby Sandy Cape – a pristine beach in a small bay – are all popular activities in this laid-back part of the world.
CAVE IN TO THE CAVES
Whatever you do, don't miss the caves of Stockyard Gully National Park, three-hours north-east of Perth. A series of hard-packed gravel roads off the Indian Ocean Drive will lead you to a sandy track, best negotiated by a 4WD.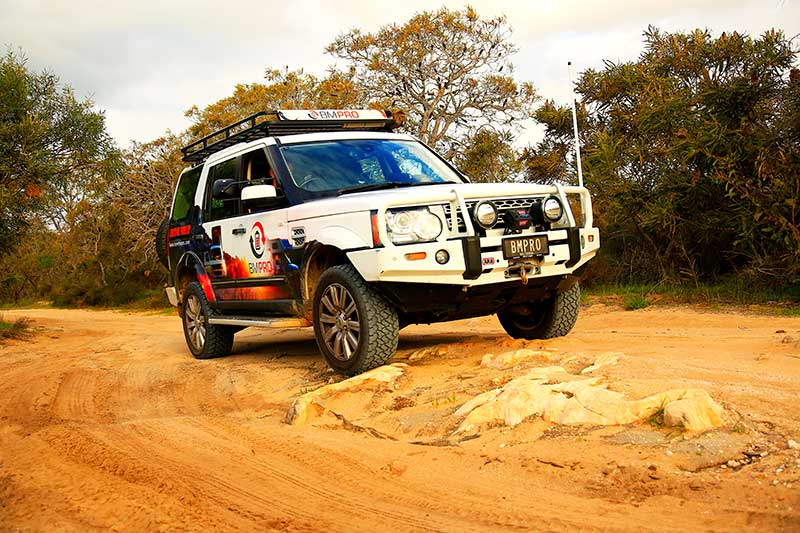 This track winds towards a carpark, from where a walking trail through a river bed leads to a series of limestone caves. The largest cave is 300m long and pitch black – remember your torches!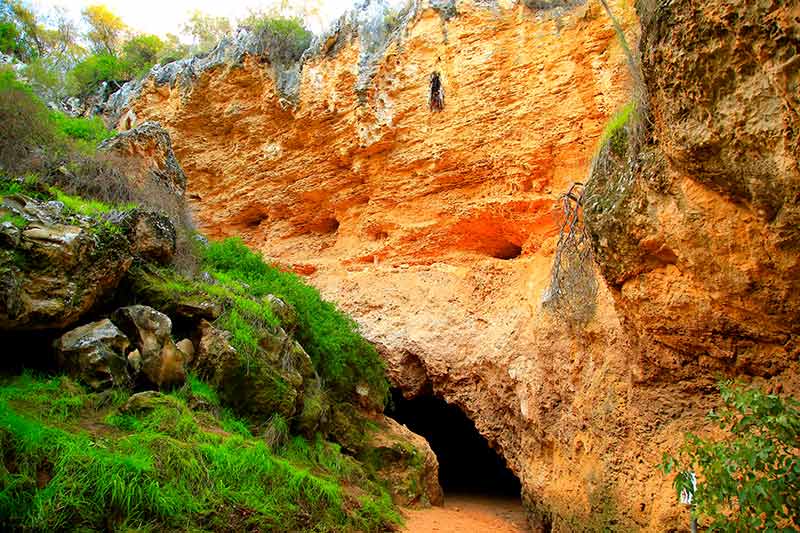 Stockyard Gully is part of an old stock route between Perth and Geraldton. The steep-sided gully was a perfect, natural containment system for cattle during overnight stops.
FINALLY, GERALDTON
Geraldton is a large regional hub with its own airport and plenty of attractions and facilities for RVers. As with the rest of the Coral Coast, it offers breathtaking sunsets and gorgeous beaches. It's also the gateway to the 120 coral atolls known as the Abrolhos Islands, which lie about 60km off the coast. Scenic flights and fishing charters are available to take you to the atolls, which is a meeting point for tropical and temperate sea life. It's also a breeding colony for seabirds and white-breasted eagles are found in large numbers there.
Naturally, there are any number of other attractions, towns and adventures to be found along the Indian Ocean Drive. Leeman, Port Denison, Lancelin… need I go on? The point is, though it might look like any coastal highway – minus the ocean views, the Indian Ocean Drive connects a world of hidden sights and experiences the likes of which only exist on WA's Coral Coast.
KALBARRI NATIONAL PARK
Kalbarri National Park is 155km north of Geraldton, and as such it's not part of the Indian Ocean Drive. However, it would be a crime to come this far and not nudge a little further – it really is worth it.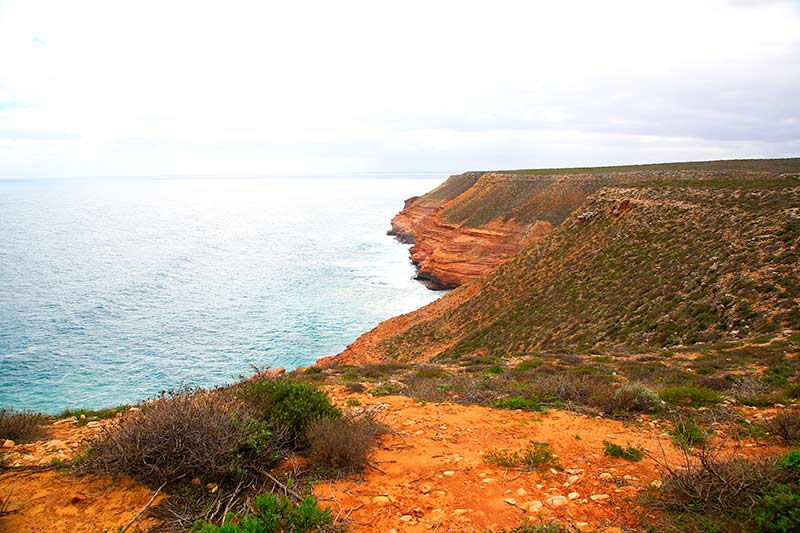 With breathtaking coastal cliffs and vistas, gorges, escarpments and natural wonders such as Nature's Window, Kalbarri NP would be a true highlight of any WA adventure.
Our visit almost coincided with our friends at Four Hands in a Tin Can, aka the Millward family, so we asked them for their tips on exploring Kalbarri National Park…
PELICAN FEEDING
Head out to the pelican feeding on the foreshore in Kalbarri. Everyone gets a chance to feed wild pelicans but get there early to watch them fly in. Feeding is at 8.45am each morning, opposite Murchison Caravan Park and a gold coin donation is appreciated (to help cover the cost of fish).
LOOP WALK, KALBARRI NP
Be prepared for a long 8km walk. Pack your water, shoes and something to eat as you embark on a stroll around Kalbarri National Park. The walk starts from the beautiful Nature's Window.
NATURE'S WINDOW
Natures' Window is not a massive trek at all like we'd heard! It's only a 1km – short and simple and amazing!
NATIONAL PARK FEES
If travelling full-time, the $12 a day fee to visit the various national parks on the Coral Coast can get a bit much. Grab yourself an 'All Parks Pass'.
HUTT LAGOON (PINK LAKE)
We absolutely failed when planning our visit to the pink lake of Hutt Lagoon, so don't be like us.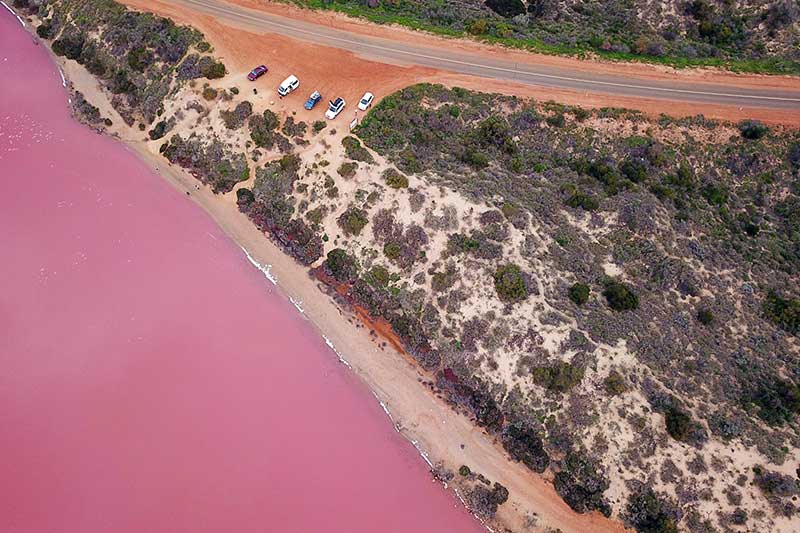 Visit on a shining, sunny day, when you'll be able to see it in all its glory. If you have a drone, be 100 per cent sure to send it up as it just makes for an absolutely amazing picture.
EATING OUT
After a long day's walk, we attempted to get a bite to eat at the pub in town; however, it had 1.5-hour wait! So we went around the corner to the fish and chip shop… what a beautiful snapper we had there!
FAST FACTS
The Indian Ocean Drive links Lancelin at the southern end with Dongara, just south of Geraldton, at the northern end.
Nambung National Park is accessible by vehicles of all types, and parking is available for large vans and motorhomes. More information: www.parks.dpaw.wa.gov.au/park/nambung
Lake Thetis is a short drive from Cervantes and is accessible by 2WDs. More information: www.parks.dpaw.wa.gov.au/site/lake-thetis
Kalbarri National Park can be accessed by vehicles of all types; however, the Nature's Window/Z-Bed road is not suitable for RVs. More information on all of Kalbarri NP's attractions and features: www.kalbarri.org.au
The Stockyard Gully Caves, 50km north-east of Jurien Bay, is best accessed by 4WD. More information: www.parks.dpaw.wa.gov.au/park/stockyard-gully