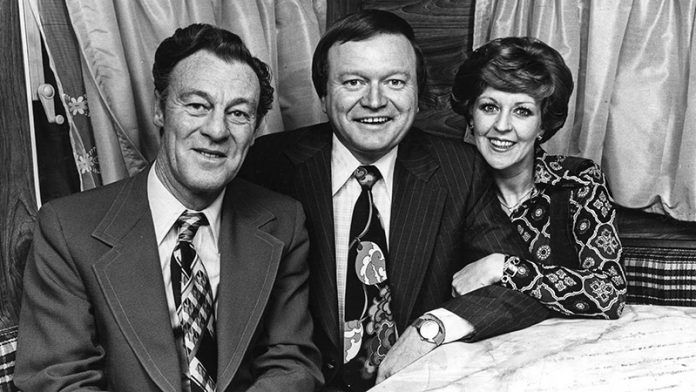 The Australian RV industry is mourning the death of one of its icons and pioneers, Gordon Smillie.
Gordon Smillie began his career in a company called U&I (Underwriting & Insurance) in 1956 – he was passionate, popular and a widely respected gentlemen by all who knew him or came in contact with him.
In 1962, Gordon Smillie founded what has become Australia's largest caravan insurer, CIL Insurance and became recognised as a true pioneer of the caravan industry. The story goes that Gordon was having a beer at the pub when a nearby patron asked him what he did for a living.
When he said he was in insurance, the gentleman – a local caravan dealer – told him in no uncertain terms how unreasonable he thought it was that no one insured caravans. Gordon had to agree, and that's how CIL Insurance, then called C.I.L Brokerage Pty Ltd, came to be.
Among other initiatives adopted by the popular Scotsman in the 1970s was a unique approach to promoting caravanning and safety, by filming fun, educational films with TV personalities, including Bert Newton and Johnny Young.
His enthusiasm for caravans extended to personally filming many of the early caravan shows and creating a business model for the leisure industry that has perhaps never been bettered.
Gordon was a key link for many years between manufacturers, dealers and customers as the caravan industry s tarted to grow.
Gordon was an active board member of the Caravan Industry Association of Victoria for more than 20 years. He was made a life member in 1976 for his contribution to the industry and was awarded the industry's highest individual honour in 2012 when he was inducted into the Victorian Caravan Industry Hall of Fame. He was also a Life Member of the South Australian Caravan and Camping Association. Recently, he was interviewed for the Caravan Industry Association of Victoria's history project 'Capturing our Journey' in which he provided insights and stories into the pioneering days of the caravan industry in Australia.
"He truly was a pioneer of our industry, with many of his marketing initiatives still relevant today after 50 years," Robert Lucas, chief executive officer of the Victorian Caravan Industry Association said. "I was fortunate to have had many discussions with him and it was easy to see why he was so widely loved and respected – he truly was a great man."
Gordon will be sadly missed by the industry, the association and its members, as well as anyone who had the privilege to know him.