Three things happened over the Easter weekend that convinced me that I should write about carnivals this month.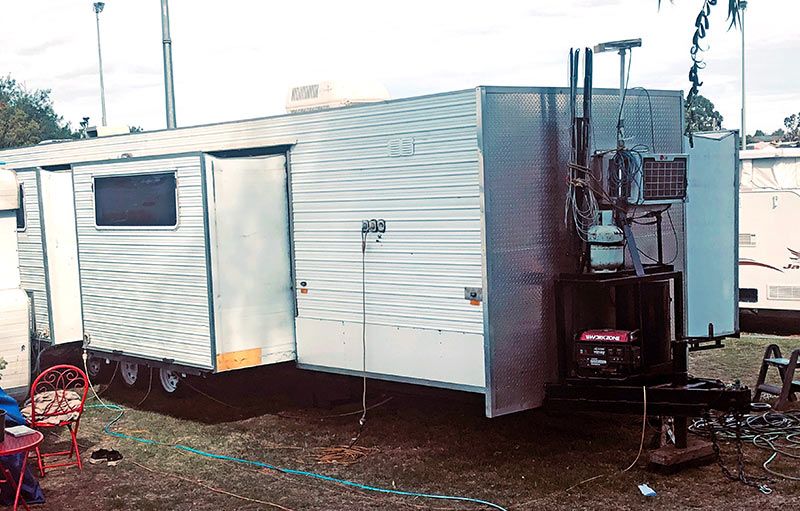 A carnival set-up for the weekend in the lovely Cato Park in Stawell, Vic, and one of the caravans had no less that four slide-outs, including one at the back! It was parked pretty close to another van so I really couldn't get any good pictures, but I did get a chance to chat with Steve, the owner, and he told me a fascinating story of their annual trip that takes in western Queensland and the Northern Territory.
Steve told me his van had two showers – one at the front for him and his wife, and one at the back for the young ones. I always thought one shower was luxury, but two?
I often walk around Stawell's Cato Park to keep my steps up, and after most of the rigs had moved out I had a chat with another two young showmen – apparently they don't like being called 'carnies' and prefer their occupation being referred to as 'showmen'.
Then when I Googled 'carnivals' I came across a very interesting article written by a lady who had been the only Chinese girl in Stawell years ago when her parents had owned the Chinese restaurant that's still operating today.
Among the many other things she wrote about – including the famous Stawell Gift – was when the carnival had come to town over Easter and how the young people loved it. That's another tradition that's still going. It's an interesting article.
I don't know if this attraction was there this year but it certainly looked a lot of fun for the youngsters.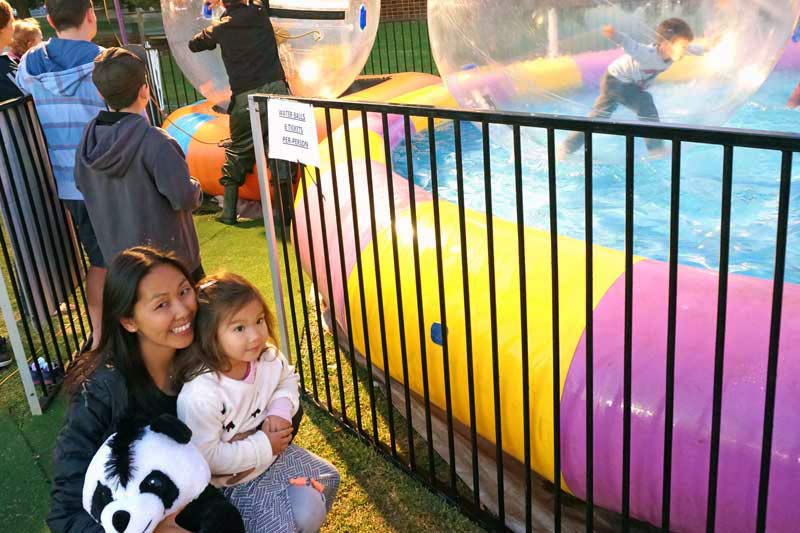 I thought I'd had a decent dose of carnivals for one weekend but there was more to come! I turned on the ABC and, looking for something to watch, clicked on You Can't Ask That. To my surprise and pleasure it was a group of showpeople being asked searching questions about their roving lifestyle. They were a happy gang and obviously loved what they do. 
MURPHY AND THE TOMTOMS
Murphy loves interfering with technical things and he's had fun with my two TomToms recently.
I was going to Rupanyup, Vic, to the Dirt Music Festival to hear my friend, Lazo, perform with his autoharp. I keyed Rupanyup into the GPS and it showed that it was searching for a valid satellite signal. It was still searching many kilometres along the way.
Apparently on April 6 this year, many GPS devices had been caught in a similar position, as when we had the 'Y2K' millennium business when computers changed from 1999 to 2000. 
Something similar happens when some number in the GPS reaches a point when it has to be reset, and this involves connecting it to a computer and downloading a fix. It also involves finding the microscopic serial number hidden away under the power plug!
I felt very smug having worked all that out and the TomTom was working as it should. I wondered what Murphy was quietly sniggering about but I soon found out a couple of weeks later when I needed to set the GPS in Yemmy to go to an ACC state muster in Warnambool, Vic.
Yes – you guessed correctly – that GPS had the same problem!
I knew the way to Warrnambool – but finding the caravan park was a bit of a challenge. Fixing Yemmy's GPS was easier as I done it to Getzie's before so I now believe I've  got a few years of functioning TomToms to come.
WAITING FOR DIESEL
There was another little trick Murphy played on the way to Warrnambool. I was running  a little low on fuel so I decided to fill up in Dunkeld. There was a chap with a big tank on a trailer at the pump and he came over to apologise as he would be a while filling the huge tank. It was the only diesel pump and fuel was dispensed by using a credit card machine – the reason the customer couldn't stop halfway through his fill to let me top-up.
I did get to Warrnambool in time for happy hour and catching up with all my ACC friends.
IN WITH THE AWNINGS
The wind got up that night and many people had to put their awnings in. I wasn't one of them as I'd correctly forecast that we'd have high winds and hadn't put mine out.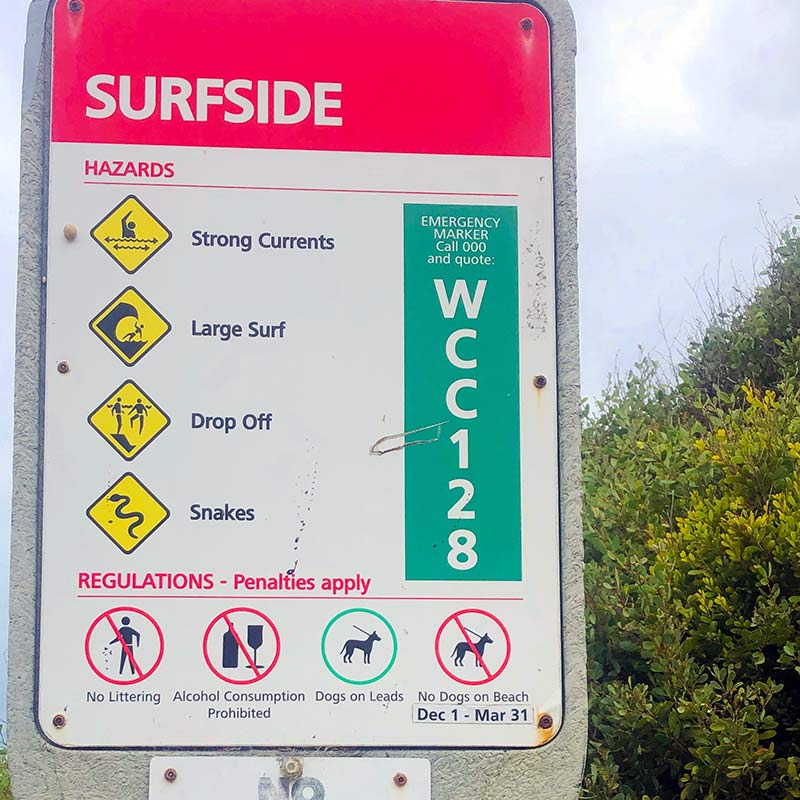 The next morning, I braved the cold and wind and went for a walk along the beach. I had to tighten my cap or it would have been blown away. I suppose you could have described the walk as exhilarating – but it was certainly a different experience.
OUR VERY OWN COFFEE MACHINE!
For our Sunday morning breakfast at our Warrnambool muster we had our own coffee machine. Terry, the organiser of our muster, is in the coffee business and brought his outfit to the door for real coffee to wash down the lovely breakfast provided by the local Lions club.
We are having our ACC National Muster at Warnambool in October and Terry has promised that the coffee will be available right through the muster.
See you down the track.