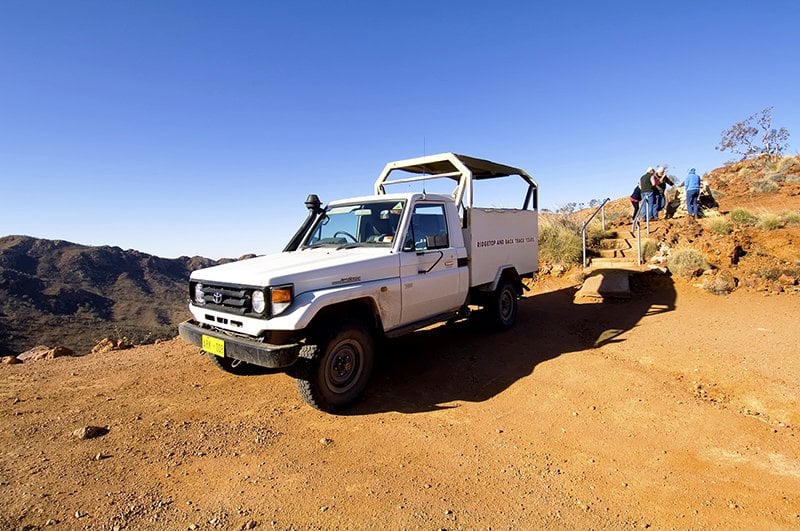 So, the time is fast approaching to take that long planned RV trip, or you are already on the road and want to make the most of your hard-earned time and money. There are a number of ways to maximise your experience.
[If you like this article, Like Go RV on Facebook!]
If you or any of your travelling companions have a hobby or interest, bring along the toys you need to enjoy these: fishing gear for the fisherfolk, binoculars for the bird and animal lovers, a torch for spotting nocturnal animals, a pick and shovel for fossicking, an inflatable kayak, a surfboard… the list is always longer than space allows! Also, choose an itinerary that meets your interests: if the kids are coming along and they love dinosaurs, Australia's Dinosaur Trail between Winton, Hughenden and Richmond, Qld, will keep them fascinated.
ALL IN THE PLANNING
Whether you travel alone, with a partner or with the family, planning ahead will reduce stress on travel days. Pick a destination that doesn't involve too much driving and allows for a few stops along the way. Knowing where you are going to camp is important; choose a campground or caravan park based on your needs. Does it allow dogs, is there a pool for the kids to swim in, is it within walking distance to the shops? If you have a large caravan, phone ahead to make sure there is a large site for you. If you have a road atlas that includes maps of various towns, a GPS, or you have a tablet with Google Maps, you can preview turn-by-turn directions and you will know in advance exactly where you are going. A laptop or tablet with wireless broadband internet access will allow you to research caravan park and national park websites along with free camps. Telstra has the widest mobile coverage in Australia, with Optus a close second. Virgin Mobile uses the Optus network and its plan offers the most monthly data for the cheapest price.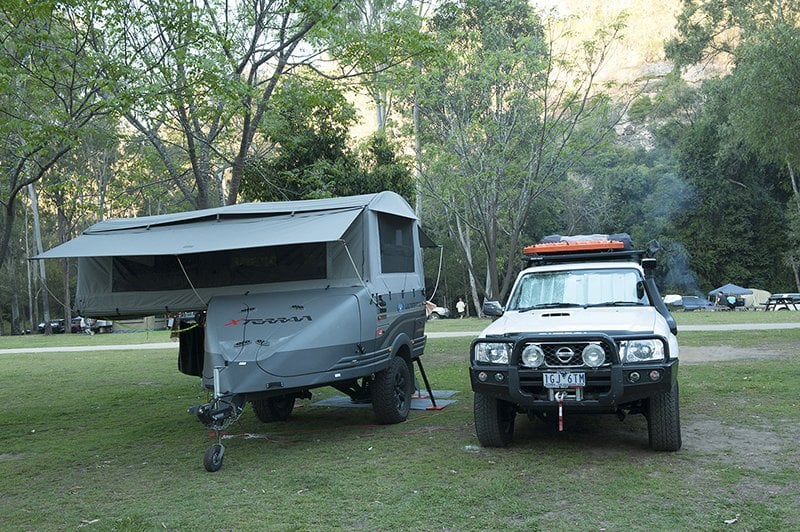 Plan to arrive at your camp while there is still plenty of daylight; setting up in the dark is no fun at all. If time is limited, you are better off concentrating on one region rather than trying to cover vast distances. For example, focusing on the Queensland section of the Savannah Way is better than attempting the entire journey from Cairns to Broome when you only have two weeks of travel time.
Tip: Becoming a member of one, or all, of the caravan park associations will give you a discount each time you check into one of the affiliated parks. You can join at any participating park. Purchasing a holiday or annual pass to each state's national parks will also save money on entry fees; however, wait to do this when you actually arrive in a particular state.
INFO CENTRES
Information centres are great sources of, well, information. Look for a blue or yellow italicised 'i' to indicate accreditation, which means you'll get unbiased help. They generally have free maps of the region. If you have a special interest, such as bushwalking or birdwatching or four-wheel-driving, ask for specific advice on that. Also ask about small, guided tours, ranger-led tours in national parks and so on. Often, centres also have special exhibits and displays that lend an insight into the area. For example, the Wadlata Outback Centre in Port Augusta, the Lady Nelson Centre in Mount Gambier, the Eureka Centre in Ballarat, the Waltzing Matilda Centre in Winton and the Outback at Isa in Mount Isa all have exhibitions that should not be missed and are well-worth the cost of admission.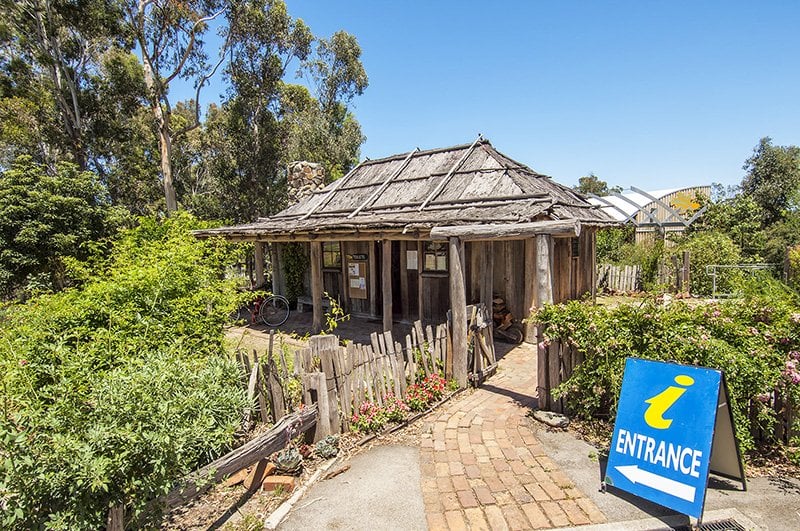 Of course, guide books and field guides can also enhance the journey for everyone. Don't overlook information from locals and other travellers; they can often point you in the direction of an adventure or experience you won't soon forget.
As you travel, allow time to visit unexpected points of interest along the way: free museums in small towns, memorials, botanical gardens, interpretive and nature walks, historical sites… the list is endless.
GOING IT ALONE
For the lone traveller, a camp setup that is easy to manage is essential. A campervan might be the go here, or a camper trailer that is easy to erect. Cub campers with their EZY Wind System are good, as is the Jayco Penguin that simply winds up without having to pull out beds. A small caravan will also work; hooking up on your own will be easier with a Couplemate trailer guide. Maybe you 'vant to be alone', but if not it won't be long before campground neighbours have invited you over for nibbles and drinks. In our travels, we have met a number of lone-travellers.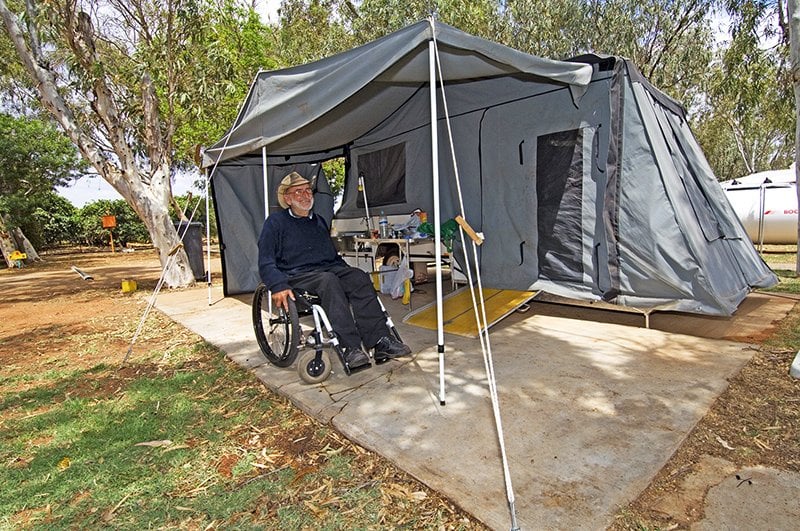 Peter, a disabled traveller from Geelong, Vic, spends a good portion of every year on the road, on his own. Our all-time favourite character was Clyde, an elderly gentleman well into his 80s who roamed tracks like the Gunbarrel Highway and the Canning Stock Route all by his lonesome, and loved every kilometre of it.
NATIONAL PARK CAMPING
Staying in national parks will allow you to join ranger-guided activities and to meet other campers. Information centres will be able to provide details of local clubs such as the historical society, bowls club and walking club that welcome visitors.
Small, guided tours might at first appear expensive but are often well worth the money when you consider the cost of fuel, wear and tear on your vehicle, the advantage of local knowledge and the chance to meet like-minded travellers. When we were in Alice Springs, we took a tour to Chambers Pillar that included a stop at Rainbow Valley on the way home. At Arkaroola Wilderness Sanctuary, SA, we joined the Ridgetop Tour. On North Stradbroke Island, Qld, we did Dave Thelander's 4WD Straddie Kingfisher Tour; all were excellent and well worth the money, especially when you consider the damage that 4WD tracks and driving on ocean beaches can do to your vehicle. The key to a good tour is a small operation in a small vehicle; the larger bus operations aren't nearly as personal.
VANNING WITH A PARTNER
If you are travelling with your partner, then you have built-in, 24/7, for-better-or-for-worse company. Perhaps the greatest source of marital strife when travelling is reversing the caravan onto a site, and then hooking up again to leave. Find a way to work out this aspect of travel ASAP, and everything else will be smooth sailing (try letting her reverse while he guides!
Another aspect to long-term travel for couples is that, after a period time in the one place, you might become bored. The Volunteering Australia initiative has a website called GoVolunteer, and by logging on you can find a number of wonderful volunteer opportunities that will put your skills to good use and just might be the highlight of a trip. Also, Conservation Connect can alert you to a nearby national park that may need volunteers to plant trees or help rangers clear invasive species.
Getting involved in a hobby, such as fossicking or fishing, will also enhance your travels. Some caravan parks, such as Bedrock Village in Mount Surprise and the Gemtree Caravan Park north of Alice Springs cater especially to fossickers. Destinations such as Karumba and Borroloola can have fisherfolk feasting on barramundi for months at a time. Tours, like those mentioned earlier, are also great for couples if the budget allows.
MAKING MONEY
Travellers who want or need to make money along the way can do some fruit picking and meet young visitors to Australia from around the world. There are also a number of websites that will help travellers find temporary jobs. This sort of work can extend your time on the road and give you years of touring instead of just weeks or months.
TRAVELLING WITH KIDS
For couples travelling with children, the main priority for travel periods outside school holidays is education. The first contact should be with your children's school to develop a program you can work on every day to keep up their studies. Don't underestimate the time that this will take.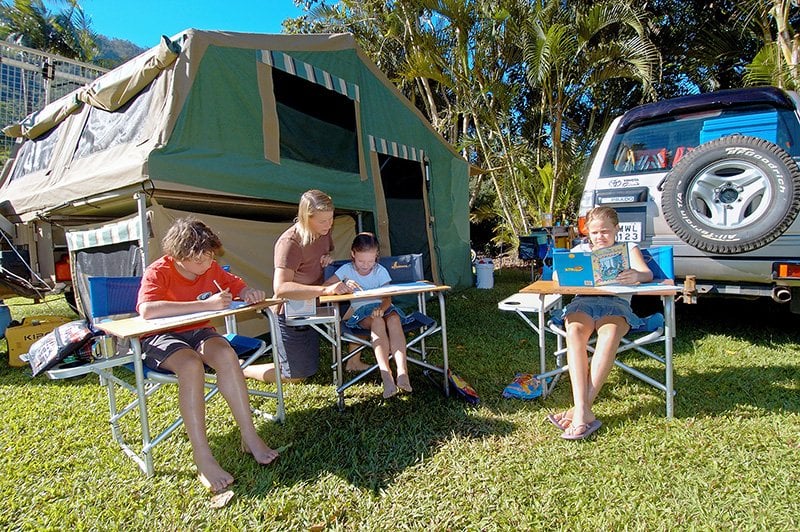 Travel in itself is an education, and the amount of educational information that is out there is staggering. National parks almost always have interpretive centres and signs explaining the geology, the flora and fauna, both indigenous and exploration/settlement history and guided walks and talks hosted by rangers. By taking full advantage of this, your children won't just keep up with school back home but be way ahead of the game. For example, Boodjamulla National Park (Lawn Hill, Qld) includes the Riversleigh fossil site with an interpretive centre and a self-guided walk.
The information centre at Mount Isa has onsite, working archaeologists analysing the fossils found at Riversleigh. Oddly, the other section of this Australian Fossil Mammal Sites World Heritage Area is at Naracoorte, north of Mount Gambier, SA, where there are also on-going digs and research into Australia's megafauna.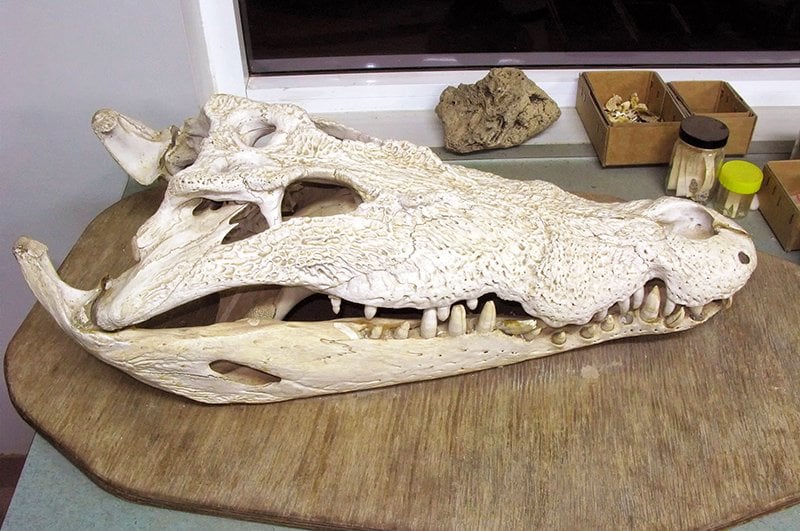 The information centres mentioned earlier, along with others, and visits to places like Sovereign Hill in Ballarat (along with the Eureka Centre), Vic, the must-not-miss Flagstaff Hill Maritime Village at the Warrnambool Visitor Information Centre, Vic, and the free South Australia Museum in Adelaide will set your children's imaginations and interests on fire. A late afternoon spent watching kangaroos in the Grampians, Vic, followed by some reading on the reproductive behaviour of marsupials, is a lesson with a lot more impact than it would have in classroom.
Occupying children on travel days may seem like a challenge, but again, there is an opportunity to learn. By giving each child a map with points of interest to look for along the way (such as historic telegraph stations and WWII sites along the Stuart Highway) they'll be occupied. Assigning camp chores is also important and, to give the parents a break, bringing along bicycles so that children can go off for a ride is a good idea if space allows.
Travelling Australia is a great experience for everyone. So get out there and make the most of it.
Pics: Steven David Miller / Natural Wanders