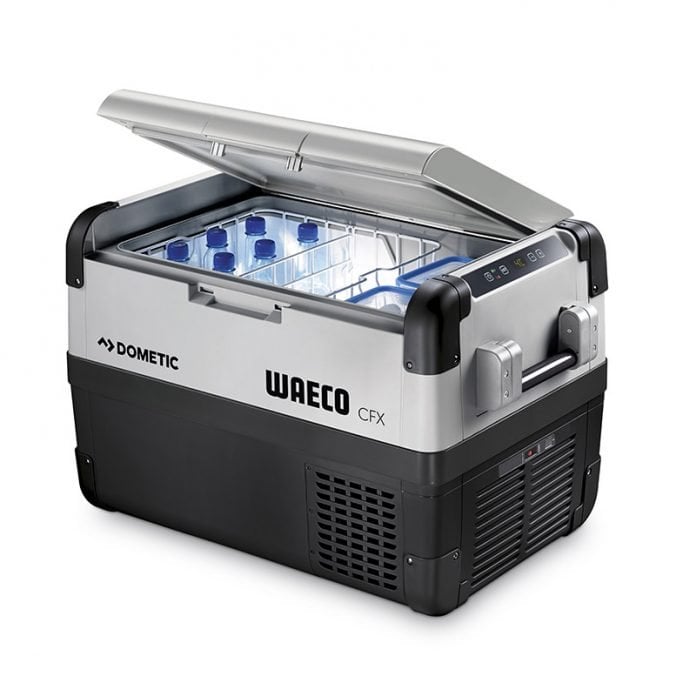 Dometic has launched a new range of Dometic Waeco CFX portable fridges.
One of the most important new features to the venerable range of CFX fridges is the addition of wi-fi, allowing users to control and monitor the temperature of their fridge remotely via an app.
"Whether you'd like to check the temperature of your fridge during a long 4WD trip, or it gets a bit hot outside and you would like your drinks to be cooler, you can simply control the unit from your smart device via the Dometic CFX app," Dometic Australia head of marketing Justine Schuller said.
The new CFX range retains all of the features of the previous range, including Variable Motor Speed Optimisation, which enables the fridge's compressor to optimise the cooling speed of the unit through automatic selection between 'soft start' and 'turbo' modes.
According to Dometic, excellent cooling performance and a low power draw is achieved through the inclusion of extra thick polyurethane insulation throughout the unit. This, combined with the tight seal created by the lid design, results in increased cooling efficiency.
Optional accessories include an insulated cover and a fixing kit and slide for in-car safety and access to the fridge.
Power solutions such as a remote battery pack, wiring kit and solar panels are also available.
Prices range from $1199 (RRP) for the CFX35W to $1899 (RRP) for the CFX95DZW. For more information, visit www.dometic.com