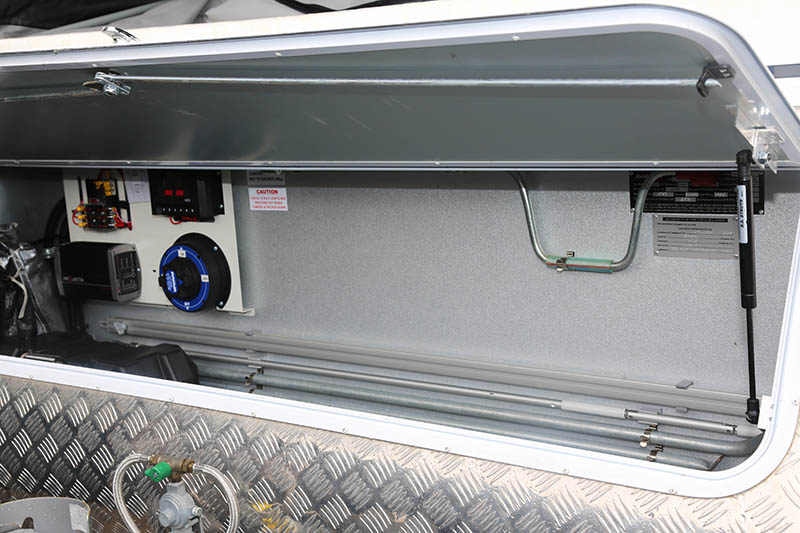 Getting the most out of every nook and cranny of RV storage space is essential. But there is an important caveat here: just because your van or motorhome has bucketloads of storage capacity doesn't mean you should fill it however you like.
[If you like this article, Like the Go RV Facebook page!]
The bottom line: even that six-pack of toilet rolls brings with it a weight penalty. Your RV is only rated to accommodate a certain amount of weight, typically 300kg for a single-axle van and 400kg for a tandem-axle rig. Fortunately, many caravan manufacturers are seeing that more payload is required and adjusting their vans accordingly.
1. WINE BLADDER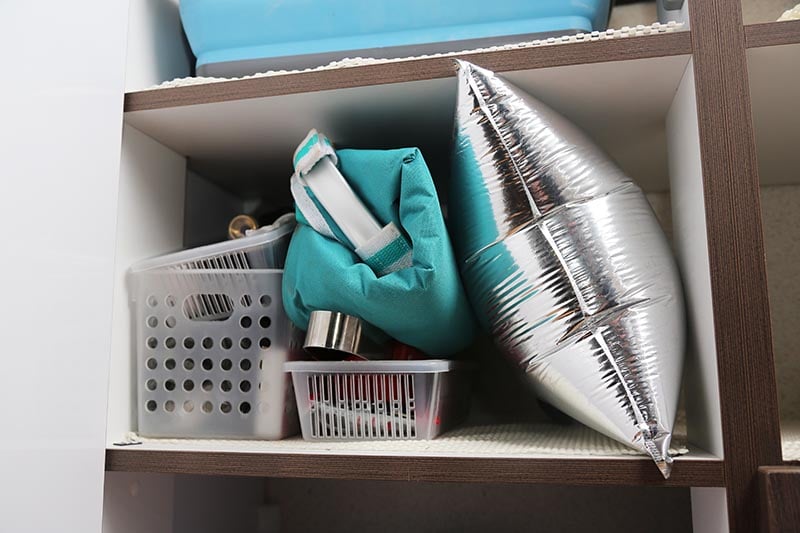 This one is a little left-field but we've seen it done around the traps. Essentially, take the bladder from a wine cask (after you've enjoyed every drop, of course), blow it up, and use it as a space filler in your van's cupboards. This will help to prevent loosely-packed gear from rattling about and potentially being broken. And if you leave your pillow behind, it can make a good substitute… if you're desperate!
2. EXPANDABLE TOOL CLIPS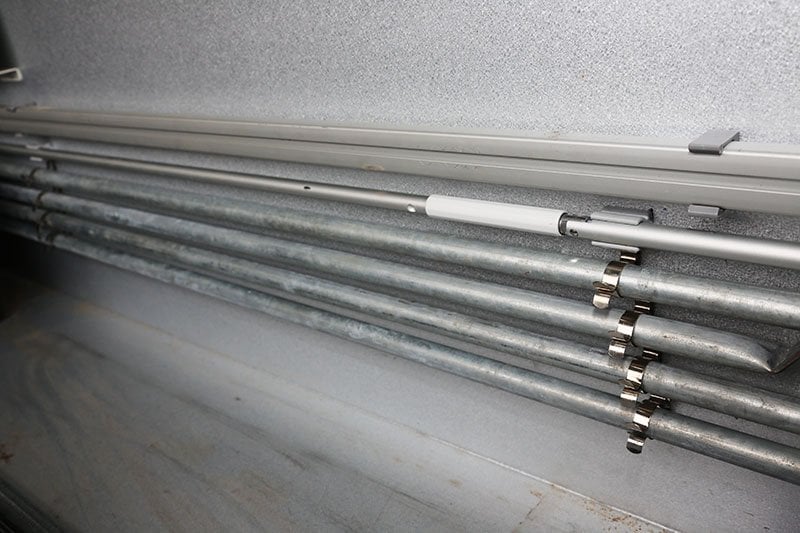 If your van has a gal-lined front boot, as many do, screw in some expandable tool clips, using tek screws, to secure your winder for the stabiliser legs and any other poles. Tip: pre-drill your screw holes first using a bit (half the diameter of the screw) for drilling metal.
My wind-up camper requires four poles to support the slide-out bed, and then there's the winder for the stabiliser legs, the winder for the awning… it goes on. Fastening them to the back of the boot gives me a dedicated place to return these poles and winders so that I don't lose them, while freeing up boot space for camp chairs and the like.
3. SUSPENDED STORAGE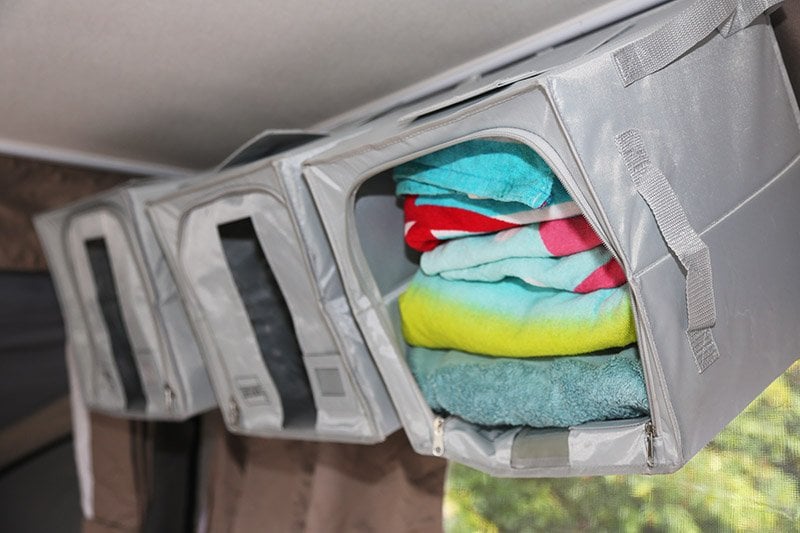 Ours is a Goldstream camper, so I was able to purchase 'Sky Tracks' from the company, a pop-up canvas basket with hooks that slide into the sail tracks in the ceiling. Sure, not all caravans and campers have built-in sail tracks but the principle is transferable to anyone willing to spend a few bucks on a sail track and has the know-how to mount one in a sensible place in their van.
Our Sky Tracks make the world of difference when we go caravanning. We leave them in the van when we're at home and, before heading off, simply bring them inside, pack them as necessary, store them on the floor of the camper when under tow, and then secure them to the sail track when we set-up camp. Brilliant.
4. UNDER THE MATTRESS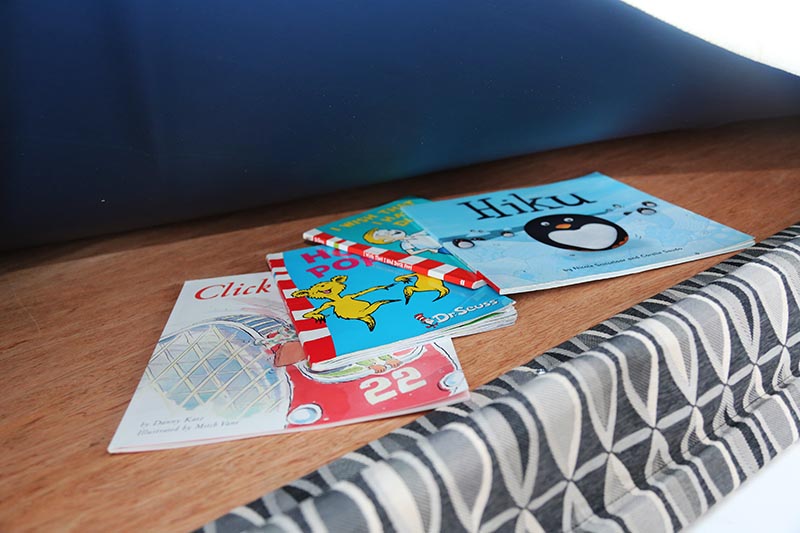 This one is so obvious that I missed it entirely until our good friends at Caravanning with Kids pointed it out. Anything flat, such as books, can be secured under a mattress. Out of the way, safe, and easy to get to when needed. Good one, Caravanning with Kids!
5. HOT IDEA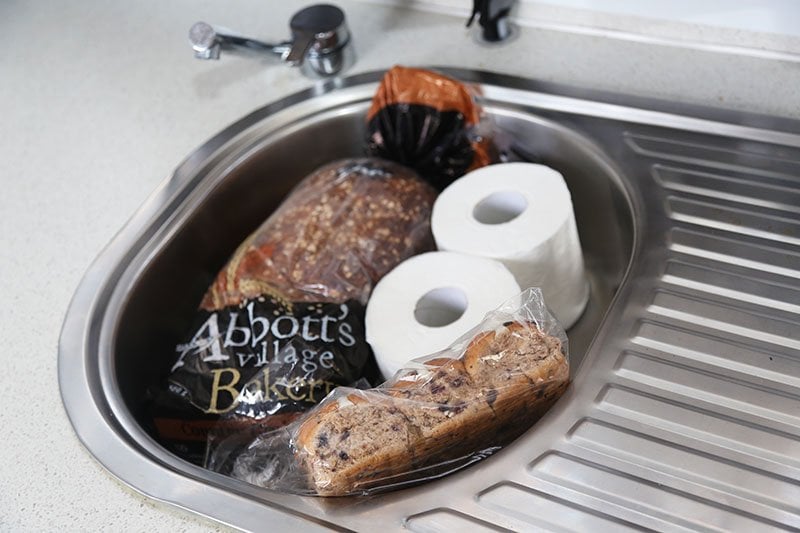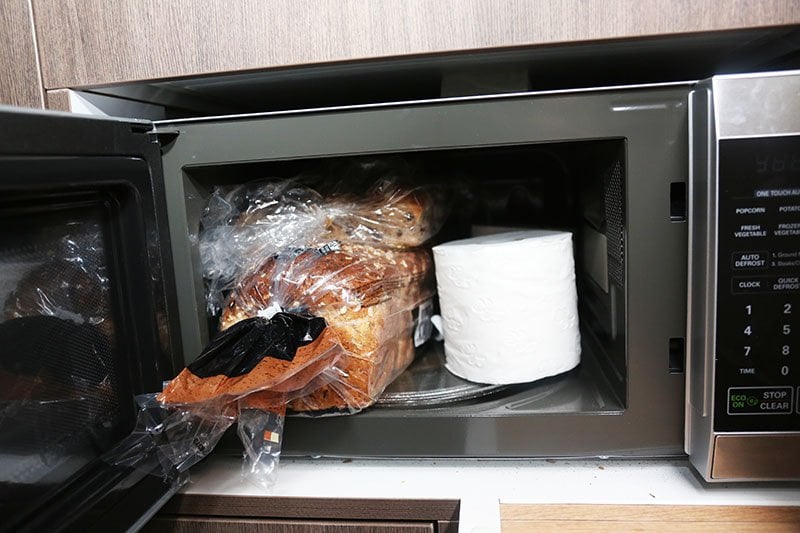 Isn't it amazing how much space a couple loaves of bread or those toilet rolls take up? Save a pantry load (so to speak) of space by packing these soft items in your van's microwave, oven or both. Do I really need to advise you to remove them before turning on these appliances? Didn't think so.
6. SPACE-SAVING KITCHENWARE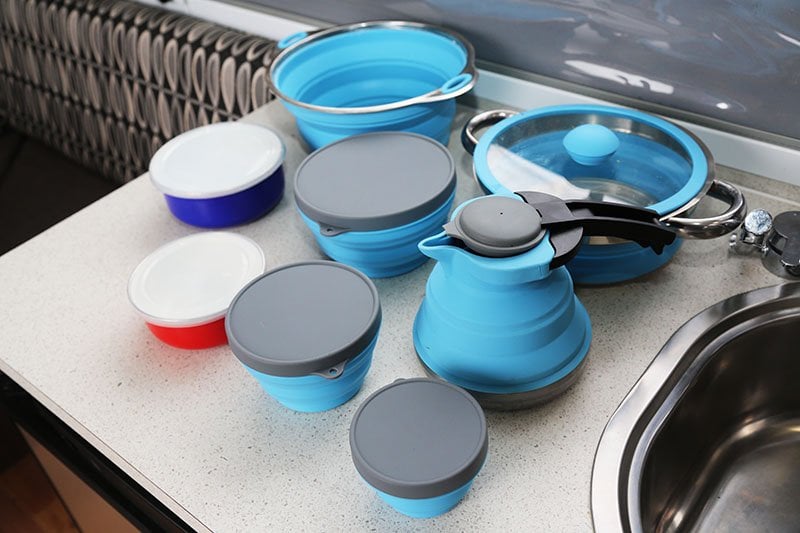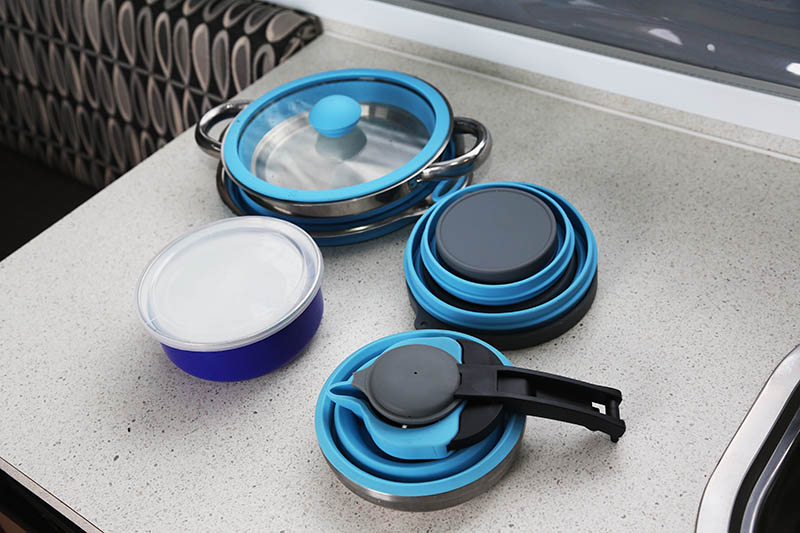 Head to any caravan and camping show around the country, not to mention RV accessories stores, and you'll find all manner of space-saving pots, kettles, buckets, etc. We use the Camec Smartspace cookware comprised of three pots that 'nest' inside one another. The detachable handle (which in camping parlance is called a 'spondonicle', believe it or not) latches onto the side of the pot and has the grip of a bull terrier. If you're packing your pots and pans from home, you're wasting a lot space.
As the above before and after images show, our collapsible kettle, collander, cooking pot and containers are a real space-saver, too, and our 'telescopic' bucket has been called into service more than a few times. The kettle and pot are safe to use on gas burners thanks to their metal base and flexible silicone body. The kettle might not be large but for two adults thirsting for a cuppa each, it's more than fine.
Space-saving kitchenware: it will change your van's cupboards forever.
7. DVD SUITCASE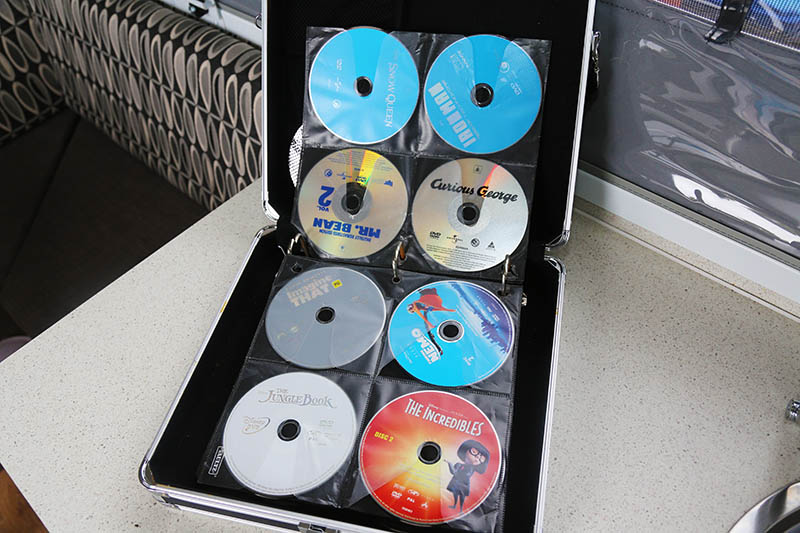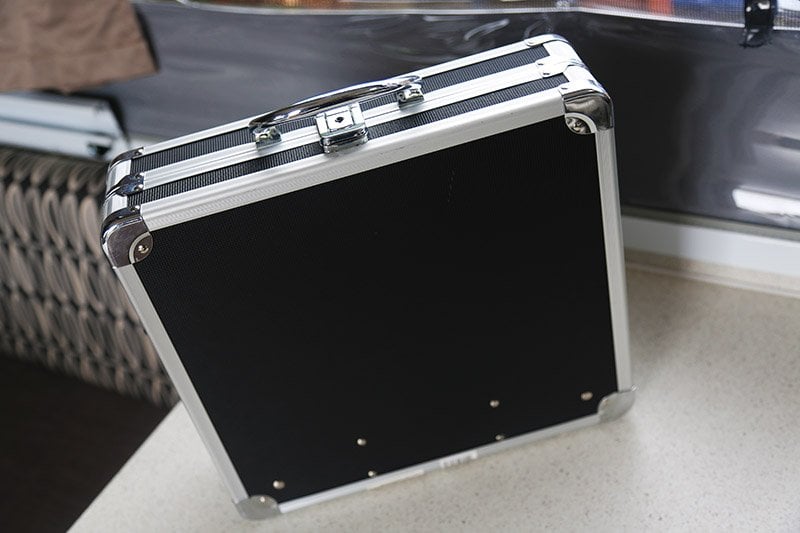 Get rid of those bulky DVD cases and get yourself one of these 'suitcases' filled with DVD/CD  sleeves. The leaves inside the case hold eight sleeves each (four each side) and can hold more than 100 DVDs.
So there you have it: seven neat little ideas that will help you organise your van and maximise the space on offer. And remember: your van might have lots of onboard storage space but that doesn't mean you should use it all.