As avid caravanners and campers, the ground outside our set-ups can vary anywhere from sand, dirt, mud and small rocks, through to spiky spinifex and luscious grass. And when looking for a mat that's suitable for all these types of ground conditions, we found it not the easiest thing to come by.
Over the years we've tried a range of mats; some have been big and bulky, so no good for when trying to save weight while travelling. There's also been others which caught underfoot or didn't stay in position, so they didn't last in our setup either. And while others we've tried were good for dirt and sandy areas, they weren't suitable for grassy caravan park sites as they'd kill the grass. 
We really needed to find something that was a good all-rounder. We could see there was plenty of mat products on the market, but we were specifically looking for something that would meet all our requirements. After speaking with a few caravanners during our travels, they spoke favourably about a product called EnduroMat Mate and we were keen to learn more.
ABOUT ENDUROMATE
The mats come in a range of sizes and start at just over 1m square. At the other end of the scale, the largest is quite big, measuring 7×2.45m. From our research, we bit the bullet and ordered two mats. The smallest is just over 1m square while the other is a mid-range mat measuring 2×2.45m.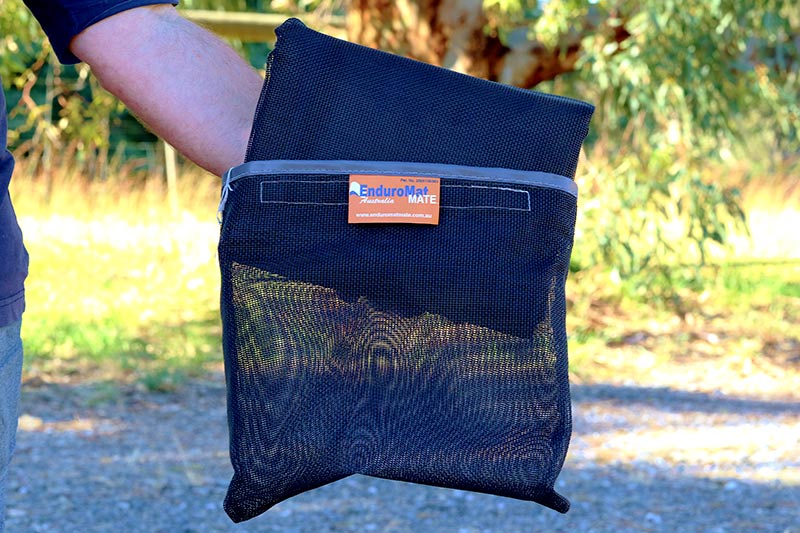 Both mats came in their own Velcro-sealed bag and are very light in weight. The bag and mat material are a polyester-coated mesh fibre that has UV protection added. The mats come in two colours (green or black) and we chose black for both. 
WHAT WE LIKED
We liked that the mats are edged and contain eyelets to help peg them down. We were also quick to notice how nice the mats were underfoot. They weren't slippery or flimsy like the old piece of shade cloth we had been using.
We use the larger mat when travelling with our caravan, as it's a good size when placed under the awning. The smaller mat has two uses depending on our needs. It generally is kept with our camper and used as a door mat, but also doubles as something to stand on when showering while camping.
It's good to know the water simply drains through the mat and onto the dirt, keeping our feet nice and clean. So we really like the versatility these mats offer.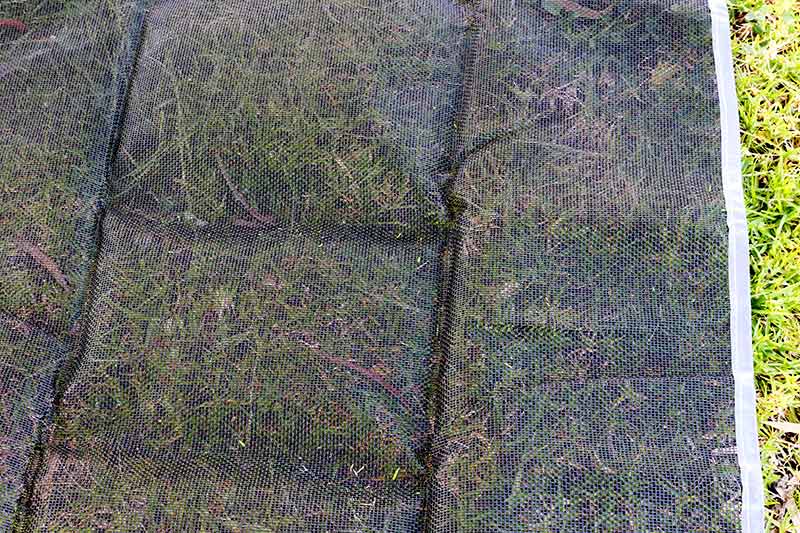 When put to the test, sand and small dirt particles just fall through the mat, leaving the larger dirt particles behind. These are then easily swept away. Cleaning is a simple process when the mats only need a quick shake, or you can give them a hose down, since the material is mildew resistant. That's a real positive. The mesh-style material also sees the mats dry quickly.
When it comes to packing up, we're pleased the mats easily fold back into the original bag, so it's another big tick here for the EnduroMat Mate.
SUMMING UP
They say when you find a good thing then you should stick to it, and we've been very grateful to those caravanners who recommended the EnduroMat Mate to us some years ago. We've now been using the mats for a few years and suffice to say, they've become a standard inclusion in our setups.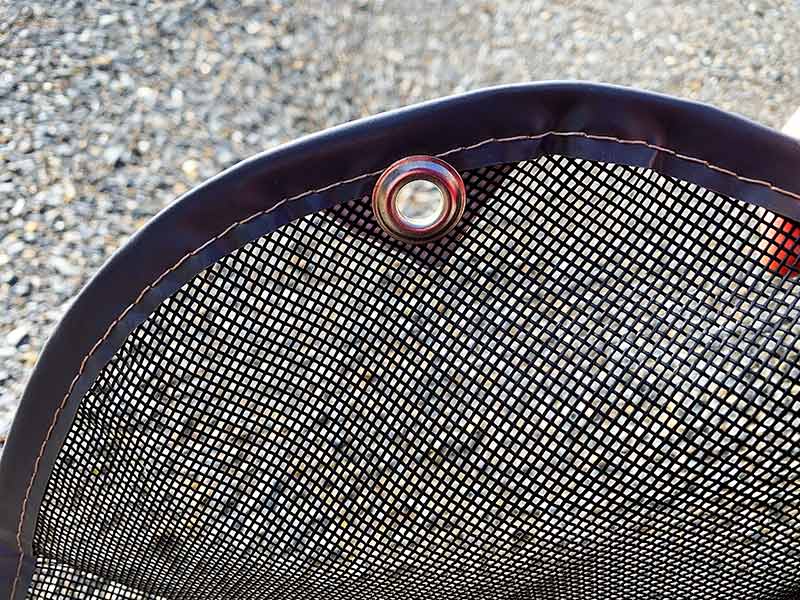 It doesn't matter whether we're caravanning or hitting the tracks with the camper trailer, they have met our requirements and are still in tip-top condition. Their size, weight and versatility have been three important factors for us, and they've been a very good addition for our style of travel. Prices start from $35.