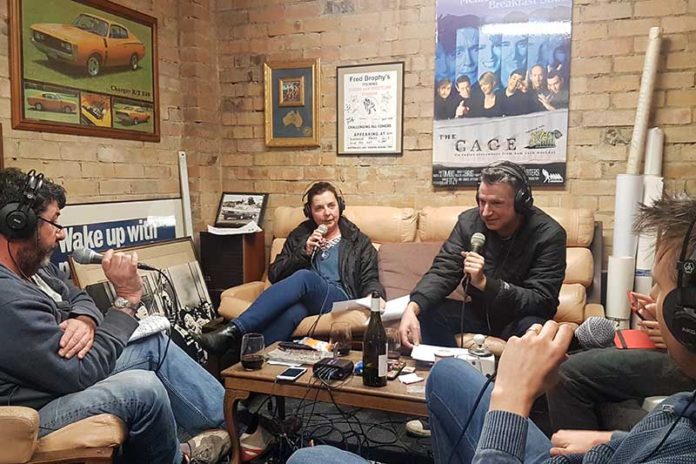 Rambling On, the podcast all about the RV lifestyle, will be recording two special live shows at Melbourne Leisurefest.
On Sunday October 8, Max Taylor, Tim Smith, Paula Gardner and Simon Diaz will take to the main stage of the RV show to cover all manner of issues related to the lifestyle – as only they can! It's bound to be an entertaining hour (each show).
"At Rambling On, we don't take ourselves too seriously," co-host Max Taylor said. "But we do take the RV lifestyle very seriously. In fact, between the four of us, we probably have about 5 million of travel kilometres under our collective belts.
"Or perhaps I'm exaggerating."
In any event, the first recording will kick off at 11.30am, with the second starting at 1.30pm.
Melbourne Leisurefest will be held at Sandown Racecourse, Princes Highway, Springvale, Vic, from October 5-8.