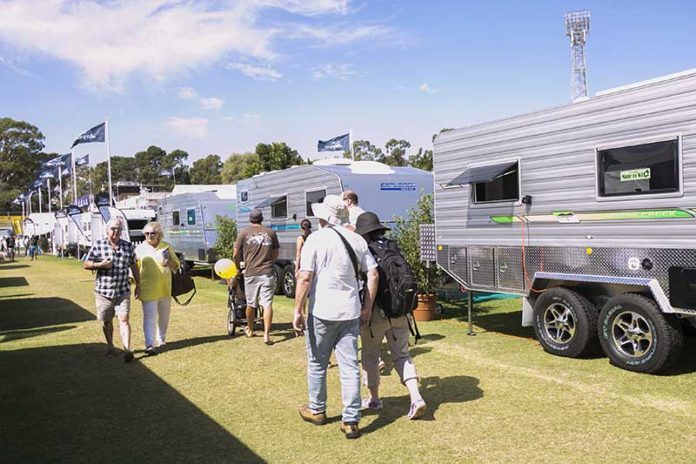 The Perth Caravan & Camping Show, which was scheduled to take place from March 23 to 27, has been cancelled.
"The Caravan Industry Association Western Australia (CIAWA) has carefully and thoroughly evaluated the multitude of challenges, risks, and ongoing uncertainty as a result of Covid-19," the association said in a statement. "However, regrettably, the CIAWA board has made the very difficult decision to not proceed.
"Our team at CIAWA has been working tirelessly and trying their absolute hardest to find suitable solutions to proceed with the delivery of this event. With the WA Department of Health's anticipated community transmission rates at the time of our event, there are just too many uncertainties and increased risks for us to confidently and safely proceed with a large-scale event at this time.
"We acknowledge and understand that the decision to cancel such an important and long-standing tourism event in Western Australia is disappointing and has far-reaching implications for our community. First and foremost, CIAWA is committed to the health and safety of all concerned, including event attendees, exhibitors, suppliers, staff, volunteers, and the many critical stakeholders who contribute to the delivery of this event each year."