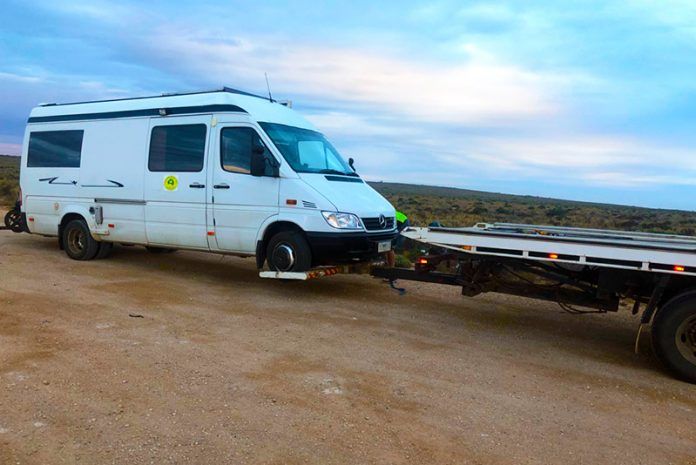 I'm glad I didn't write this yesterday! Everything was good then. As regular readers would know, my motorhome has had major mechanical problems. The repairer in Queensland botched the differential replacement, and I had to have Yemmy transported back to Victoria for further repairs.
The new repairer did a marvellous job reconditioning the old diff. He'd had machining done so oversize bearings could be fitted and he obtained a crown wheel and pinion with the right ratio. He then reassembled it all and swapped it over with the incorrect diff that was fitted up north.
A road test proved it was running okay. He had done far more than was done for $7400 in Queensland and his total was about a fifth of what I was charged for a completely botched job.
It was great to have Yemmy home again and I soon had him packed and ready for a trip to Denmark, WA, and the National Muster of the Australian Caravan Club. Lots of friends offered all sorts of good wishes on my Facebook page and through my blog.
Three days in and things were going swimmingly. But then, on the forth morning while bowling along with not a care in the world, suddenly a light on the dash came on and everything went very quiet!
It seems that Yemmy has fuel problems – either a filter or fuel pump. I spent a lot of yesterday trying to arrange help using my phone that alternated between a weak signal and a 'no service' signal.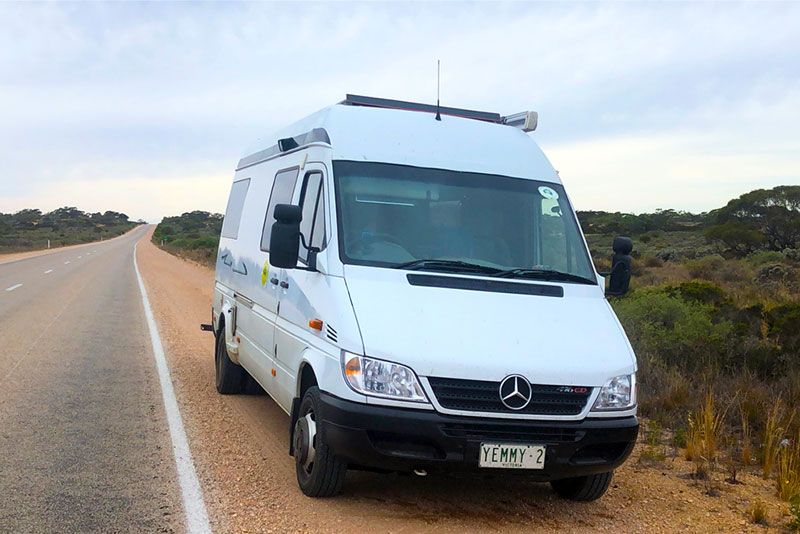 I'd spent the day just off the highway and was pleased when a tilt truck finally arrived around tea time and, although it was too small to take Yemmy back to Ceduna, at least using a cradle for the front wheels he moved him to a rest area that was so much safer.
Since then he's been 400km back to Streaky Bay where the trouble was found to be just a fuel pipe that had come out of its connection.
 SHADES OF THE PAST
Some years ago, while motorhoming in France, I acquired rather a lot of wine and knew I couldn't bring it home with me. I emailed my niece, Jean, and her partner to see if they could help me out. Of course I knew they would, so we spent a very happy weekend drinking my French wine, eked out with some from California and South Africa!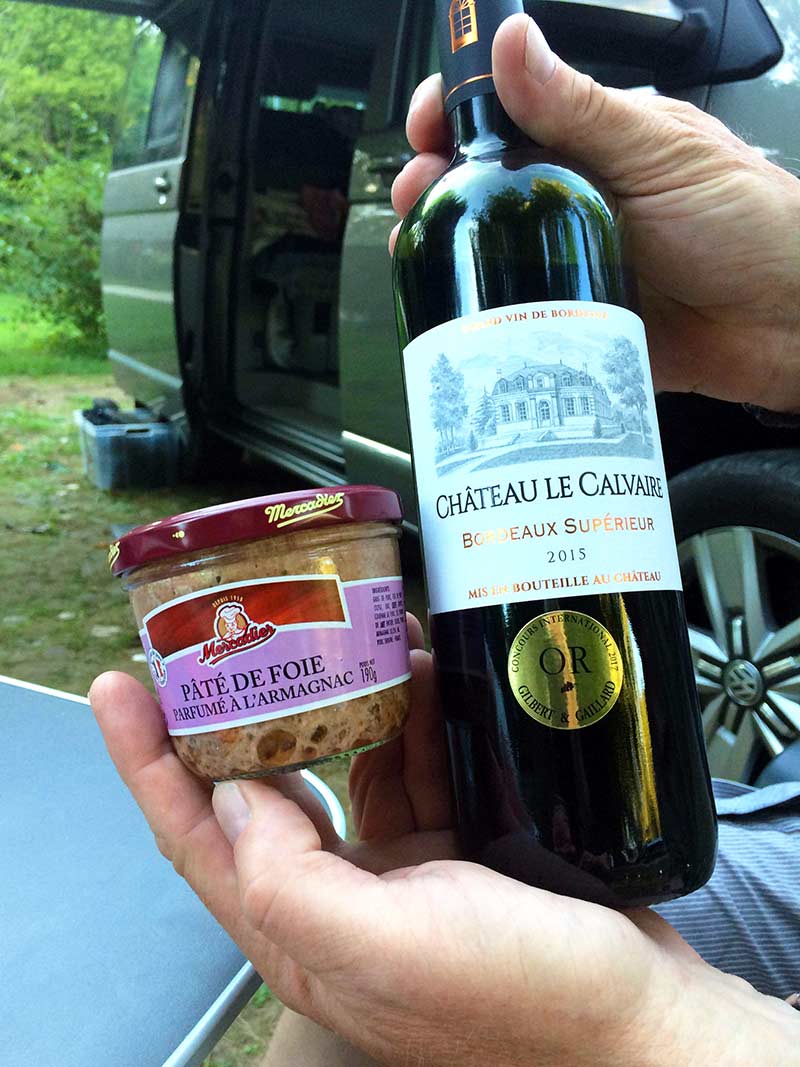 I'd also brought some pate de fois gras from a French farm and I was reminded of that weekend when Jean messaged me recently to say they were motorhoming near Bordeaux and sent a picture showing some local red and some pate. Happy days to be sure!
FAMILY DAY AND THE MEAT RAFFLE
When I'm home I usually go out for dinner with friends from the Stawell, Vic, brass band and there's always a raffle for a meat tray. With a family weekend coming up, I was delighted when my name was announced for the meat tray.
I was even more delighted when the tray turned out to be a 4kg piece of scotch fillet steak. Son-in-law Shaun barbecued eight huge, juicy steaks and everyone remarked how tender they were. There are two cryovacced  steaks in Yemmy's fridge and two stayed with Sue and Shaun. I believe the $5 ticket was incredibly great value!
WHO'S A SILLY BOY?
I own a satellite phone but only use it when I'm on a trip. I fully intended putting money in for a two month recharge but in the hassle of collecting and packing up Yemmy and then enjoying the family visit, it slipped my mind until yesterday when it was too late! It would have taken all the hassle out of trying to use a phone that constantly went to 'no signal'. (Today I topped it up!)
SPEAKING OF SILLY…
My daughter's partner, Dennis, has the ideal travelling companion: an invisible dog called Woof!
Woof doesn't need feeding, you don't have to clean up after him, he doesn't annoy the neighbours by barking, and he doesn't have to be put on a lead.
There are a few raised eyebrows when Dennis is talking to Woof – especially when he's in a supermarket or out walking with him on a busy street.
Woof travels on the back seat with his mate – a wooden duck called Clarence – when they are on a road-trip. My daughter doesn't go along with this nonsense. She sits quietly in the passenger seat with Gingy, her little teddy bear sitting on the dashboard!
MY FITNESS REGIME
You may remember I set my self a fitness regime and so far I'm keeping to it. One target was more walking and I try to do at least 3000 steps a day.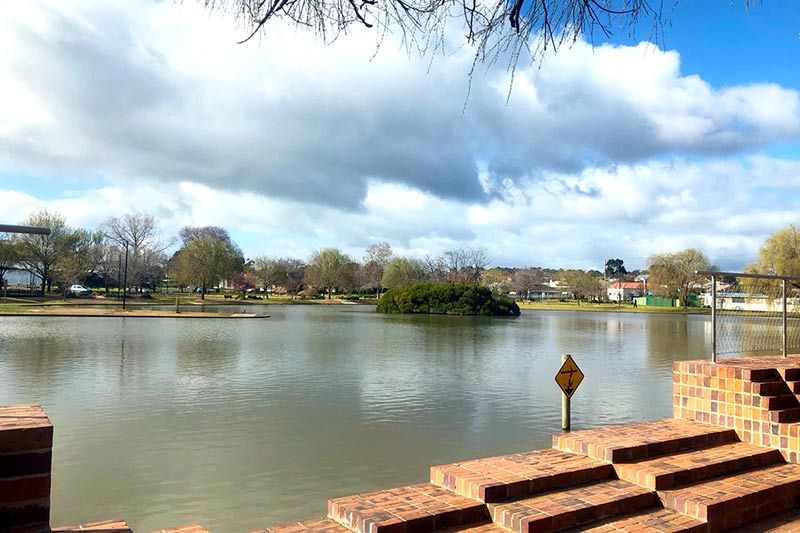 My iPhone has a Health section and it measures how many steps, giving daily, weekly and monthly averages. One of my favourite walks is around the lake at Stawell's Cato Park.
See you down the track.