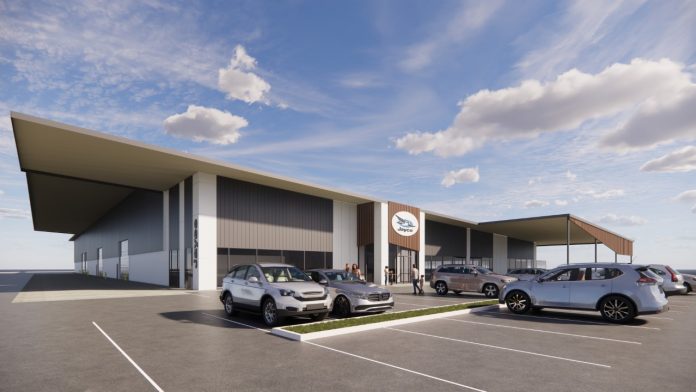 Jayco Adelaide is set to build Adelaide's first purpose-built caravan and motorhome dealership within the West Beach Precinct at Adelaide Airport.
The two-hectare development will bring together Jayco Adelaide's sales, service and parts departments, in turn creating a Jayco dealership "that will set a national standard".
"This one-of-a-kind dealership will include a dedicated workshop, parts store warehouse, showrooms, office spaces, dedicated pick up and drop off bays, as well as retail storage opportunities," Jayco Adelaide CEO Matt Slee said.
"The dealership will be designed to ensure all customers have access to ample parking, especially for those towing RVs."
Given its convenient, centralised location, the new dealership will also have a Let's Go Motorhome branch, providing travellers with the option to rent a RV to explore South Australia.
Mr Slee said that functionality and customer service were at the forefront of the design, with inspiration coming from leading RV dealerships across Australia and North America.
Construction on the dealership is scheduled for completion in March 2023.