In the space of eight weeks, New Age Caravans has opened four new dealerships, increasing its network to 16 locations around Australia and New Zealand.
"Between the first of July and the first of September, we've had four dealerships open across three different states," New Age dealer and business development manager Shane Holloway said.
These dealerships are in Griffith and Nowra, NSW, Darwin, and Bundaberg, Qld.

"New Age Caravans was already a strong and well-established brand in the RV market, but since the Walkinshaw Automotive Group acquired the company, interest from businesses wanting to sell our caravans has increased," Mr Holloway said. "In some cases, we've seen existing dealers relinquish other licences to join our network and only sell New Age caravans.
"We only manufacture and sell our caravans through our own dealer networks, so the past 12 months has been spent carefully identifying areas where dealerships would be best placed.
"For example, before we opened our new dealership in Darwin, the next closest was either Townsville or Port Headland; we had no representation in the Top End."
NEW AGE MANUFACTURING
Since its acquisition by the Walkinshaw Automotive Group, New Age has integrated Walkinshaw's automotive expertise in engineering, design and manufacturing.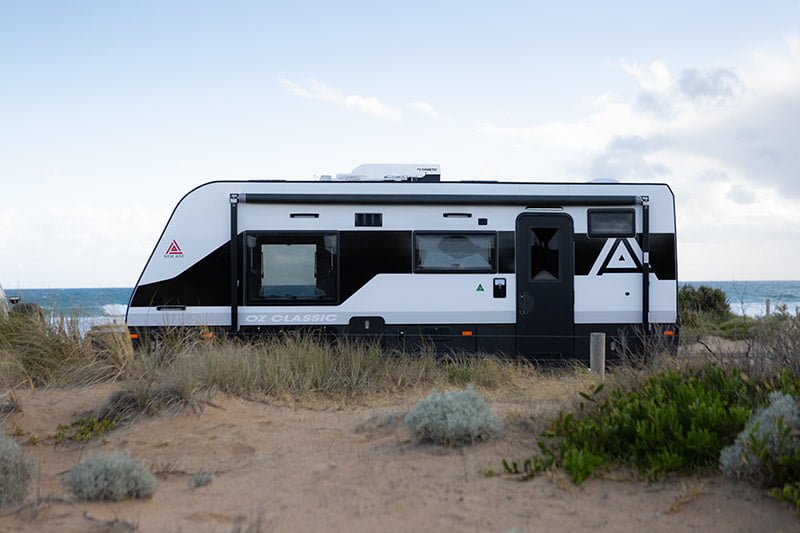 "To gain a unique foothold in the market, our focus has been on using their resources to design and tool our own components and build new products that can't be replicated by other manufacturers," New Age chief operating officer Oliver Lukeis said.
"At the moment, the RV industry is much like the building industry, where houses are designed and built using the same components and materials, and we want to change this by taking advantage of our new capabilities.
"We can use the Walkinshaw Design Studio as well as the testing facilities over at Walkinshaw, which gives us a very competitive edge.
"While we are still in the early stages of development, we've already developed our own robotic-welded chassis, which provides better accuracy and quality, and it's been incorporated into about 60 percent of our existing product range."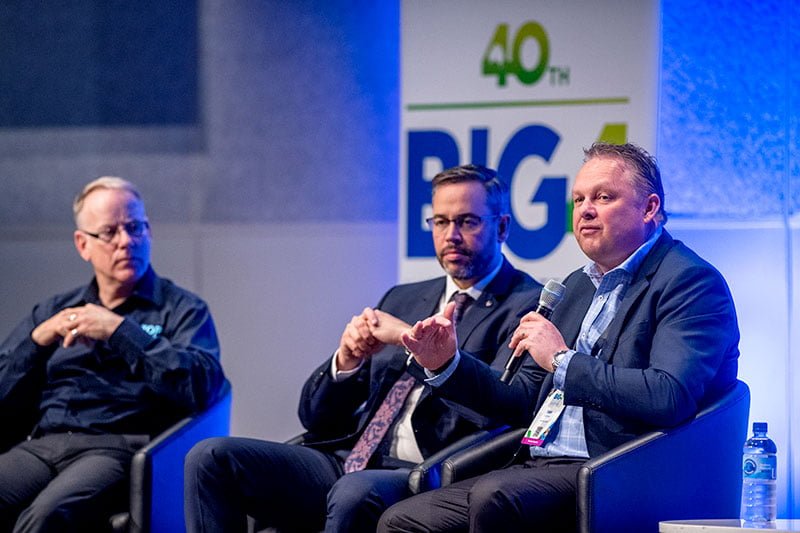 In the past year, New Age has launched two new products with what it says are unique components and has begun converting the existing product range to also include these features.
"In mid-2018, we launched the Way Finder, which is New Age Caravans' first wind up camper, and it has 400 unique components," Mr Lukeis said.
"Each component was designed and engineered for purpose and exclusively for the Way Finder product. 
"Then in February, we launched the Toy Hauler, a full-height caravan with a 22ft interior, a rear ramp door, and a fold-up bunk system in the rear."
As Walkinshaw finalises its acquisition of New Age, it has appointed a new chairman, Ryan Walkinshaw, and CEO, Ivan Krizman.