The Caravan Industry Association of Victoria has cancelled this year's Melbourne Leisurefest, the second largest RV show in Victoria, which is held each year at Sandown Racecourse.
"As we all continue to operate in uncertain times, there are considerable restrictions with the Victorian government announcing Stage 3 restrictions for regional Victoria and stage 4 restrictions for metropolitan Melbourne," CIAV chief executive officer Rob Lucas said.
He said the association anticipated these restrictions and other directives from the Victorian government would not be lifted in time to conduct Melbourne Leisurefest. 
The association's board met on August 12 to discuss the issue.
"After considerable debate, the association's board felt they had no other option than to cancel Melbourne Leisurefest for 2020," Mr Lucas said.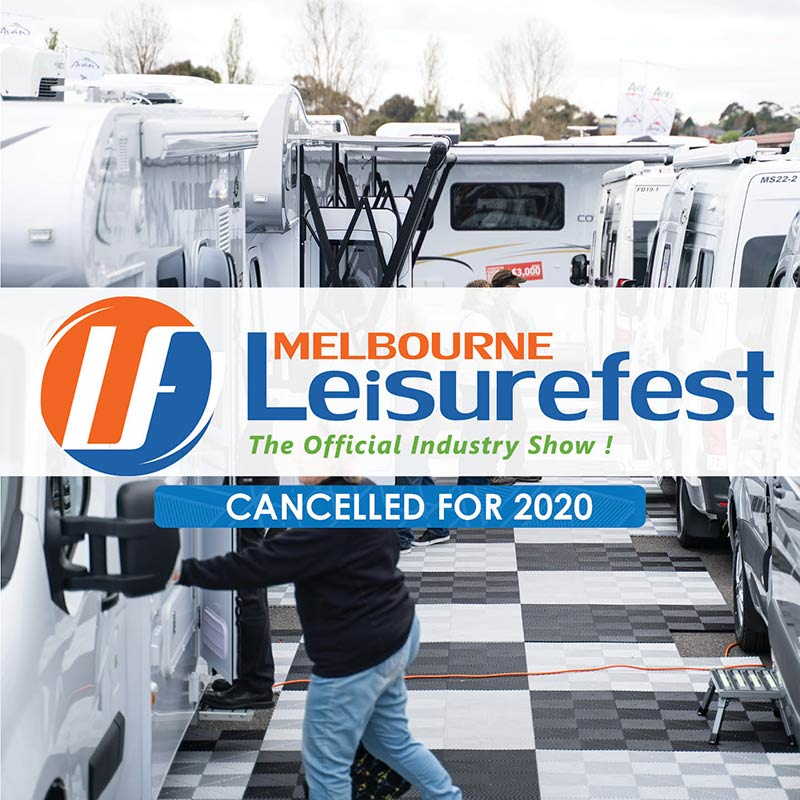 According to Mr Lucas, their decision to cancel the show was based on "the current Covid-19 environment and the lack of clear direction from the Victorian government as to whether they would allow a show like Melbourne Leisurefest to operate".
"We know this is disappointing; however, we must comply with the current Victorian government restrictions to keep members, exhibitors and consumers safe," he said.
"The council was also mindful we were obliged to provide as much advance notice as possible to members and exhibitors."
The current restrictions have led to challenges across the RV industry.
"Exhibitors, members and consumers can rest assured we are, and will continue to, lobby the Victorian government to ease restrictions for outdoor caravan and camping shows to allow the association, members and exhibitors to operate in a Covid-19-safe manner," Mr Lucas said.
"With limited and restricted international travel for consumers, it is anticipated the industry will see significant growth when restrictions ease, and ensuring that businesses in the industry can showcase and sell their products (with Covid-safe plans in place) is important to the future of the industry."