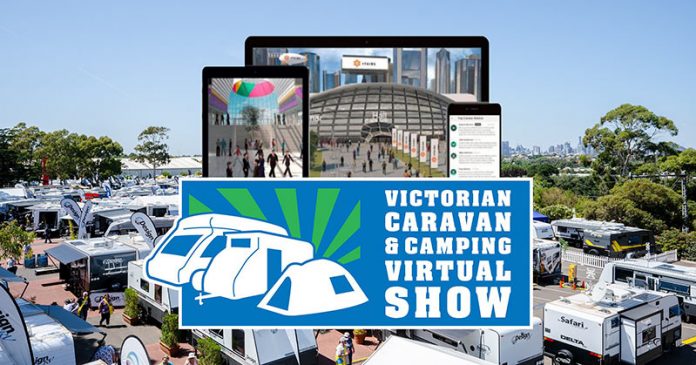 Following the announcement that this year's Melbourne Leisurefest has been cancelled due to Covid-19 restrictions in Victoria, the Victorian Caravan Industry Association has announced that its much-touted Industry Virtual Caravan and Camping Show will go ahead – albeit at a later date than originally planned.
Caravan Industry Victoria launched the new Victorian Caravan & Camping Virtual Show on July 24 in light of the restrictions and changes implemented by the Victorian government.
The association's board confirmed the dates of the virtual show will be September 30 to October 4. 
"The current situation with coronavirus, restrictions and lockdowns has been challenging not only for business, but it has also been challenging for consumers," Caravan Industry Victoria chief executive officer Rob Lucas said.
"Many are trying to support their favourite business by exploring their options, purchasing new caravans and RVs, and planning their next adventures to go make some memories around our beautiful state and country and that has been hindered."
However, he said the Victorian Caravan and Camping Virtual show will provide visitors with opportunities to view and purchase a wide range of products, including caravans, motorhomes and camper trailers, look at camping accessories, and explore potential travel destinations. 
"The team at Caravan Industry Victoria will continue to work behind the scenes, and consumers are encouraged to hang tight and be patient," Mr Lucas said.
"There will be much more for consumers to interact with over the coming weeks and are encouraged to register as to not miss out on any updates."
More information: https://victoriancaravanandcampingvirtualshow.com.au