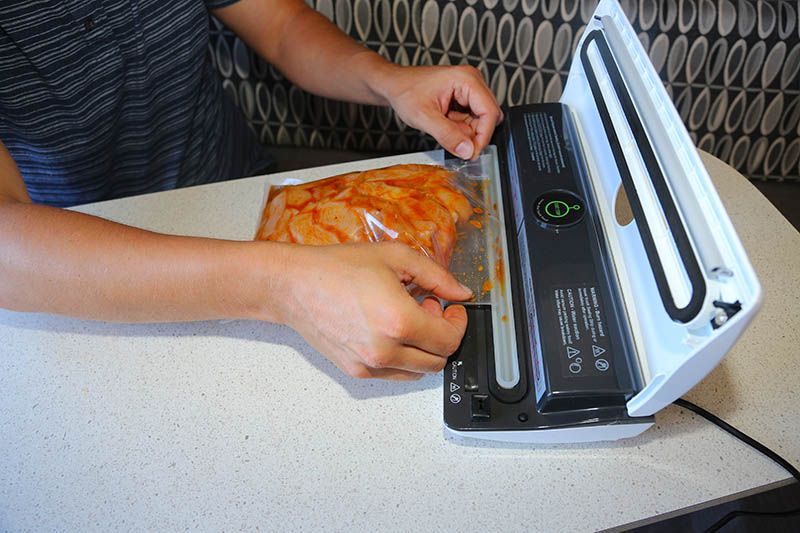 I love my Goldstream Wing 3 camper but, being a wind-up trailer, the fridge is necessarily small. The 93L AES absorption unit works well but space inside is limited.
When my family and I hit the road, we also use an 11L Waeco console fridge, which I've hard-wired to a secondary battery in the back. Even still, with just over 100L of combined refrigeration, we need to maximise every square centimetre of space.
VACCUM-PACKED
If you haven't cottoned onto vacuum-packing, what are you waiting for?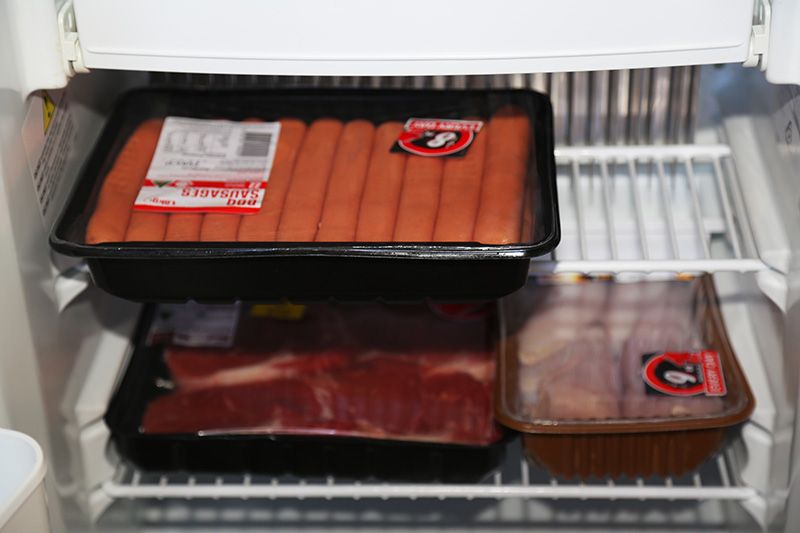 We use a Freshield Outdoor to keep our meet as fresh and tightly packed as possible. This unit runs on 12V and 240V, so we're covered whether we are free-camping or parked up at a caravan park.
Before we depart, we divide our meat into what we'll need for our nightly meals. There's five of us, so five steaks go into one vacuum-packed bag, eight sausages into another, etc. The time spent vacuum-packing at home is worthwhile for this reason alone.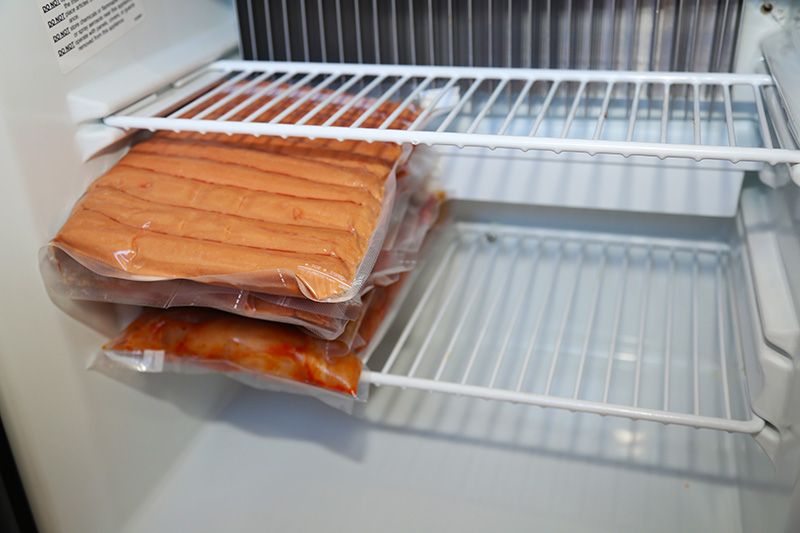 Needless to say, however, there are numerous other benefits. As we've discovered, vacuum-packing eliminates freezer burn and keeps our fridge absolutely clean. No more meat 'juice' spilling to the bottom.
Other benefits include the ability to simmer vacuum-sealed food and reseal left-overs. We like to create our own spice rubs and marinades. We mix the meat through the marinade, or pat it with the spice rub, add the meat to the packaging, and seal it up. We find it's best to only refrigerate the meat once we've applied these additives, though.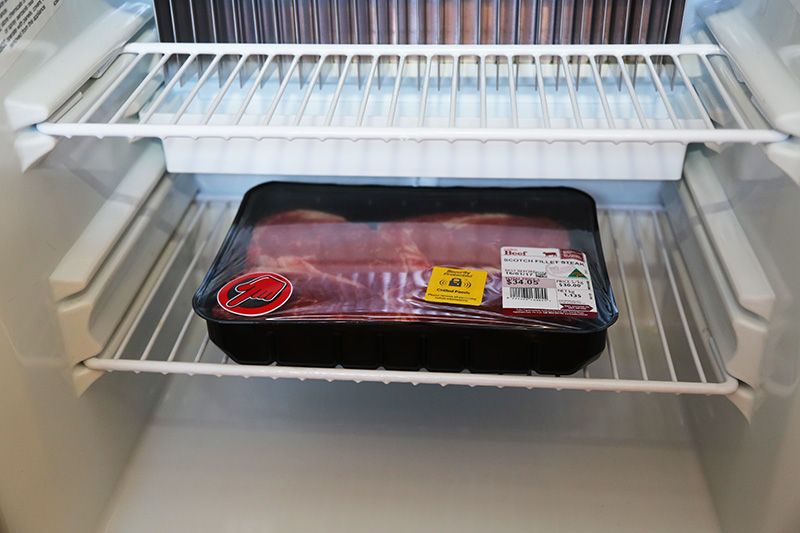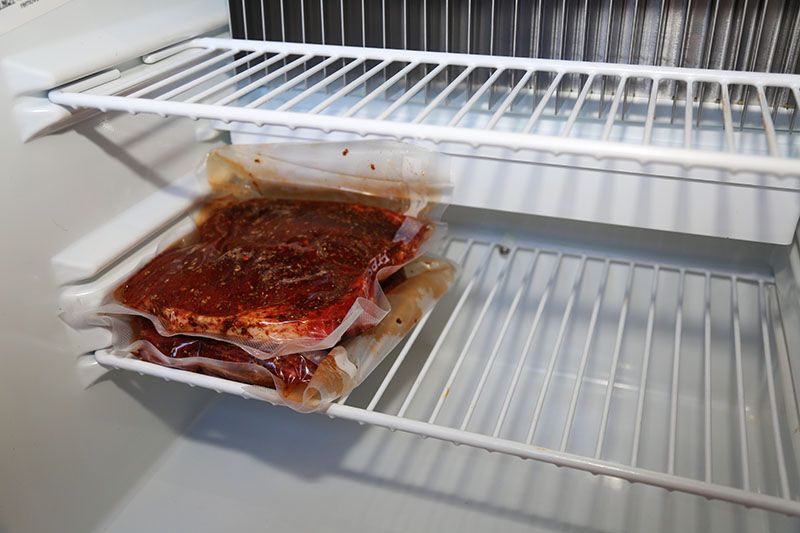 Perhaps the biggest advantage of vacuum-packing is extended shelf life. Vacuum-packed and sealed fresh food can last up to five times longer. Beef, for example, might only last six months in the freezer. Properly vacuum-packed and sealed, however, that same beef can last two years or more in the freezer.
AVOIDING NASTIES
By removing the oxygen from the packaging of the food, you're creating an anaerobic environment in which many kinds of bacteria will not thrive.
There is, however, an important caveat to this. Certain types of bacteria actually prefer an oxygen-depleted environment. Botulism is one of them, but the following tips will help to ensure the hygiene of your food and your good health…
Wash your hands thoroughly before and after using your vacuum sealer.
Thoroughly clean your kitchen counter, utensils, cutting board, etc., before using your vacuum sealer, and avoid touching the food with your hands.
All food that is low in acidity (i.e., with a pH level less than 7, which is considered neutral), such as meat, should be consumed immediately after defrosting and heating. Do not leave low-acid, heated food to stand at room temperature in the vacuum packaging.
Meat that has been vacuum-sealed should be kept in the fridge only if it will be cooked within the next day or so. Otherwise, store it in the freezer. Certain dry foods can be kept at room temperature.
Lastly, and perhaps obviously, check the tightness of the seal on the packaging.