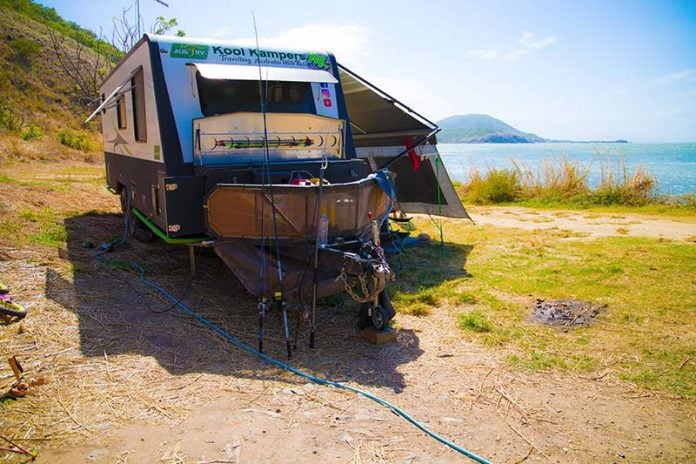 It's 1am and suddenly you're woken by an alarm in your caravan.
Groggily, you search for the source of the alarm and realise it's coming from your battery management system. It's telling you that your battery voltage is low, yet the meter still reads them at 68 per cent.
How can that be? The batteries were almost full when you went to sleep a few hours ago! You fumble around, half asleep, trying to determine what caused this to happen and how to shut it off.
Then… blackness.
Your entire van goes dark. Your power source shuts off. No fridge. No lights. Given that you're in a donation camp, with no power and strict rules about generators, what do you do?  
CHOOSING LITHIUM BATTERIES
When we decided on our caravan setup for our travels, one of our stipulations due to travelling with kids was to have a battery system that would allow us to run the microwave when we were free-camping (not plugged into a power source) as hungry little bellies don't like to wait for their dinner, and we knew that would ease some of the evening rush that can sometimes take away from the enjoyment of that sunset or campfire.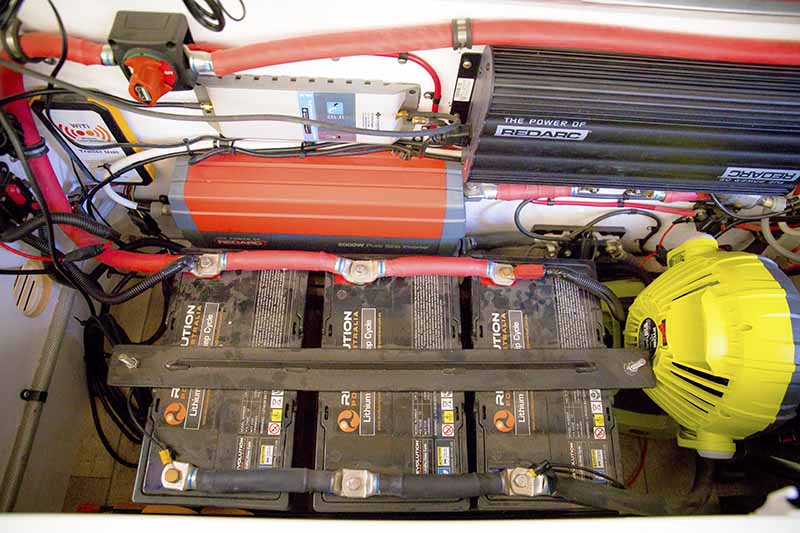 We debated the cost of lithium batteries along with their benefits for ages before we made the decision to go with three 100Ah batteries. Wanting to mostly free-camp, we had two 200W solar panels put on the roof of our caravan and also purchased a further 400W worth of portable solar blankets which we felt would be more than enough.
Basically, our decision came down to wanting to know we could run those few 'convenient' appliances like the microwave and kettle straight from the batteries, regardless of where we pulled up to camp. The reduced weight and longer life span (and charge hold) of the lithium over the lead-acid option was just icing on the cake for us.
THE ALARM
After nine months of living in our van full-time, we'd had no issues with our lithium setup, and we've since discovered that the scenario we described above was not battery-related, but rather a wiring issue. Let me explain…
We were parked at an RV-friendly site in outback Queensland. It was the middle of the night, so we couldn't just whip out the generator and turn it on to revive our power source.
So in the darkness, stressed and confused, we sought what little sleep we could and at the break of day woke the kids and drove onto a roadside stop where we could run the generator and hopefully make some calls for help.
Being a Sunday, though, we couldn't find much except for what the internet was telling us. We were advised to disconnect the sensors, test the voltage of each battery to determine if they were shutting down as a safety mechanism due to one of the batteries being faulty, then reconnect all the sensors and charge up to 100 per cent and see how they go.
Luckily for us, Wayne carries a voltage tester, so he was able to carry this out himself. We noted that all the batteries were registering the same voltage and appeared to be fine after being fully charged with the generator.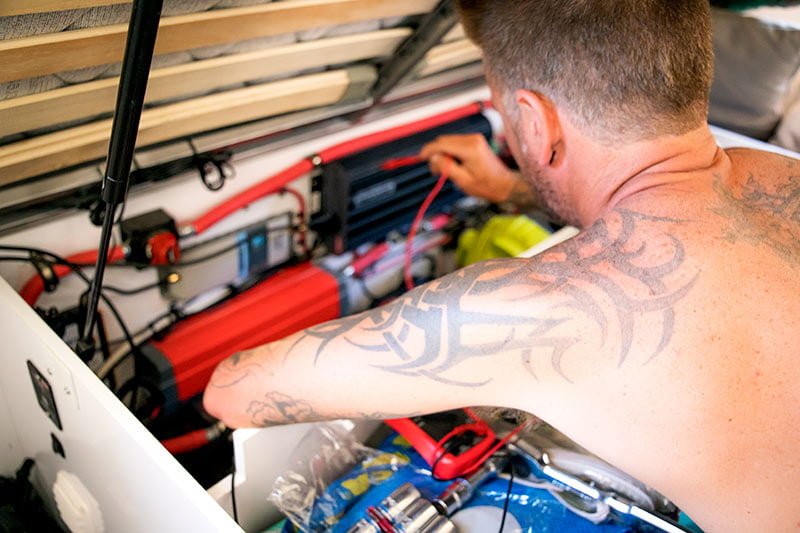 When we finally were able to get someone on the phone, we were told that it was most likely due to the fact we had been free-camping for a whole month and not allowed the batteries a 'decent' charge up on 240V power (although we had almost full charge via solar and/or generator every night during that period. We couldn't see how the charge from a generator or solar was considered 'inferior'. To us, full charge was full charge, regardless of the means of input.
So off we went to a powered site to allow the batteries a solid 240V charge. Our van was plugged in for three nights.
DEJA VU
Just shy of four weeks later, in another unpowered campsite, we awoke in the middle of the night to the same alarm. This time, the voltage dropped even faster and within half an hour the power had completely shut off.
We were stressed out, tired, and confused once again. The only positive aspect was that at least it was night time so our compressor fridge was still able to stay cold.
This time, we knew what was happening was not a result of avoiding powered campgrounds for a month, as we'd had a two-week stay at a Big4 park on a powered site that we'd moved on from a mere seven days earlier.
SO WHAT HAPPENED?
After much investigation, we finally found what we believe to be the problem. We have an Anderson plug on our drawbar, which was fitted by an auto-electrician. This Anderson plug connects the car fridge to the caravan's lithium batteries when the car's secondary battery runs low – we don't have a solar panel connected to the car battery as we have a boat on our vehicle's roof.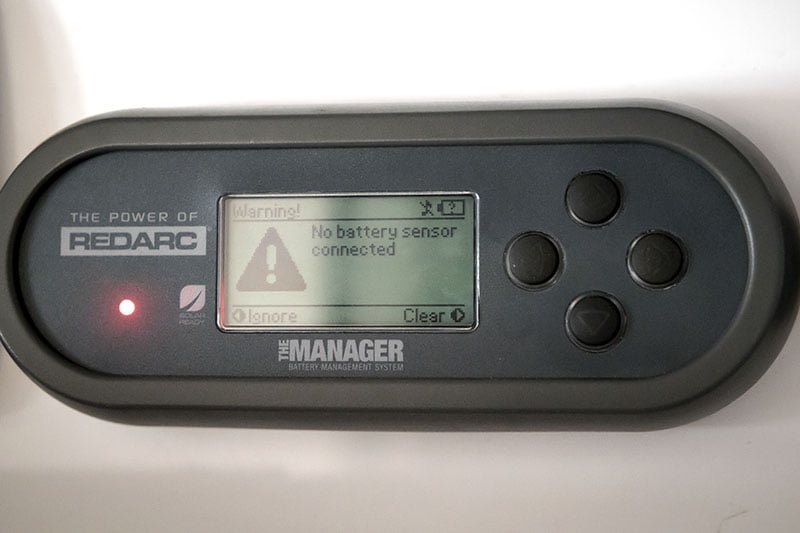 Our Redarc battery management system could not recognise power being drawn from the Anderson plug because the negative wire was connected directly to the battery terminal.
The negative is now connected after the shunt and any power drawn via the Anderson plug is now recognised by the battery management system. Redarc, to its credit, has been very helpful in our endeavour to solve this problem.
We changed the factory settings on the BMS so that the battery alarm will sound at 11.5V instead of 10.5V, when the batteries 'turn off', so that we will still have some power at the time of this warning instead of none.
As we use a lot of power in our caravan, we have also increased our solar capacity from 400W to 660W, and also bought a portable panel to charge the car's fridge battery (which we can also used to top up the van's batteries as needed). We've also upgraded our generator to a 2.2kVA Honda. 
For a long time, before solving this problem, we remained in a heightened state whenever we needed to use the microwave or kettle at dinner, worried that we would experience another voltage drop and be woken from the same alarm again…
With this problem now fixed, we have continued our family caravanning adventures and haven't heard the alarm since.
(An earlier version of this article implied that the caravan's lithium batteries may have been the cause of the problem. We apologise for any confusion.)
FOLLOW KOOL KAMPERS