It's said that memories of childhood are the dreams that stay with you after you wake. For me, my childhood dreams were of blocks of plastic, each with eight little nobly bits on one side and a crosshatch alternative side, allowing them to push together. Easy, simple, and brilliantly colourful.
But Lego was a dream, my childhood was Meccano, complex, almost monochrome and full of nasty little nuts and bolts. And so it was with some trepidation that I met a man called Ben Craig. Ben has kept his Lego dream not in his mind but in reality.
LEGO CARAVAN RECORD
Somehow Ben's childhood of endlessly and easily linking little plastic Lego blocks, in their multicoloured glory, has continued even as an adult. He has taken that single, wonderful childhood memory and somehow blown it into a bubble in which he can live his dream ad infinitum.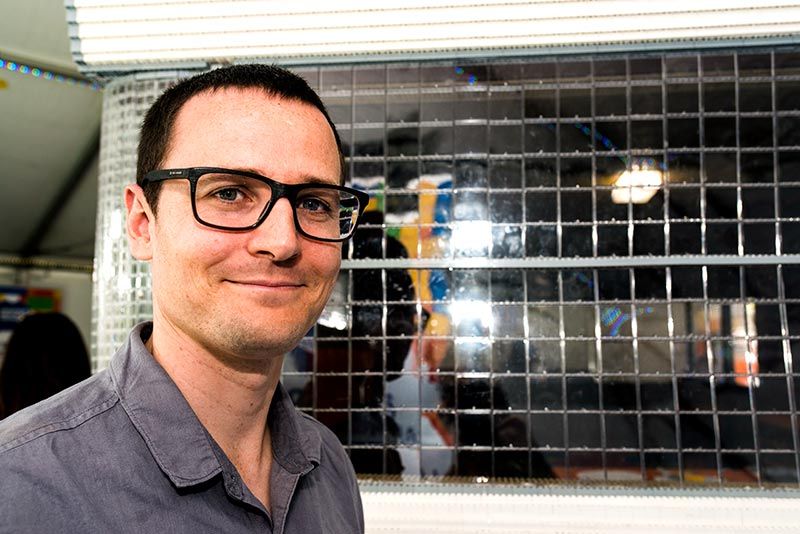 And now, he has brought his plastic childhood into my structured Meccano world, as if to show me, once again, how much fun his plastic block world was and still remains.
Ben and I first met about mid-year when he led a team of crack Lego builders at a caravan show in Brisbane. They raced the clock to finish a life-sized replica of a vintage caravan made entirely out of Lego bricks. Their only goal: to take a Guinness World Record.
Despite working 20 hours a day to meet the end-of-show deadline, manufacturing the roof of the van was far more difficult than they anticipated. These tiny bricks are great for stacking but they're not made to span a gap of more than 2m. So the days turned into weeks and the weeks into around five months until Ben and his team had mastered the problem and finished the build.
The trouble was the van, at 2.2m high and 5m long needed to knock out of the record book a smaller replica of a European van to take the Guinness Record. The Aussie record-beater is a 1973 Viscount Royal replica and it needed 288,630 bricks to make the shell, interior cabinetry, bed and kitchen. What's more, Ben had thought it would be quite a lark to have the finished van kitted out with running water and electricity.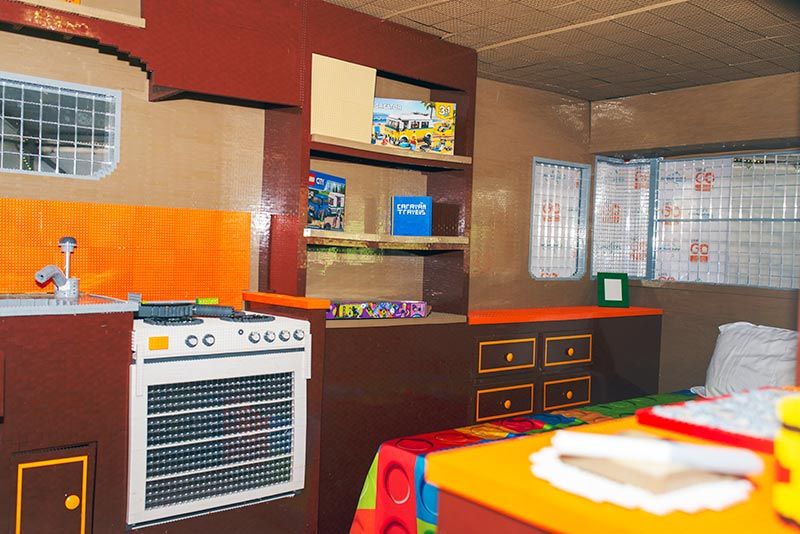 The detail inside is staggering, with bits and pieces like a jar of Vegemite and scrambled eggs on the table.
It came about, as Caravanning Queensland general manager Jason Plant explained, because they wanted to do something on a grand scale. "It's fantastic to be part of a project that will connect two great family activities – Lego and holidaying – and shed a new light on caravanning and camping in Queensland with a Guinness World Records title," he said.
It seems the secret to the build included a simple metal support structure and really strong glue – both in-line with the Guinness rules. Then, finally, at the Brisbane Holiday Village, Ben claimed the record and looked back at the work he'd done with admiration saying, "I've worked on a few large-scale builds over the years but nothing involving more than 25,000 bricks or larger than 2m in length, so to move to a project of this size has been very exciting."
FUNDING
The Caravan Industry Association of Australia and Top Parks funded the record attempt. Outside of the marquee that housed the replica, a real 1973 Viscount Royal stood showing just how exact this remarkable van of plastic blocks was, both in size and shape, including the curved windows, but also matching the wide strip around the outside.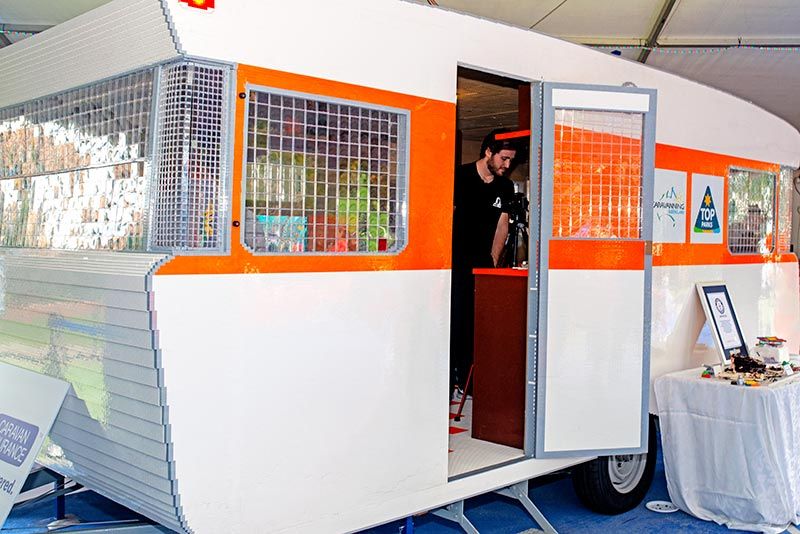 Despite the replica costing in excess of $100,000, compared to a Viscount vintage van that might set you back something in the vicinity of six to eight thousand dollars, the build team has no regrets.
Beyond picking up a world record, this little van of plastic blocks is a reminder that not everything about caravanning is about the nuts and bolts, but how things click together. Nor is it just a reminder of childhood.
After all, it represents an early heyday of Australian caravanning, a time when around $200 would get you a piece of the Australian dream. And like the little plastic block out of which it is built, they remind us that caravanning is built of so many small but interconnected pieces – family and friendship, memories, loss and love, past, present and perhaps future.