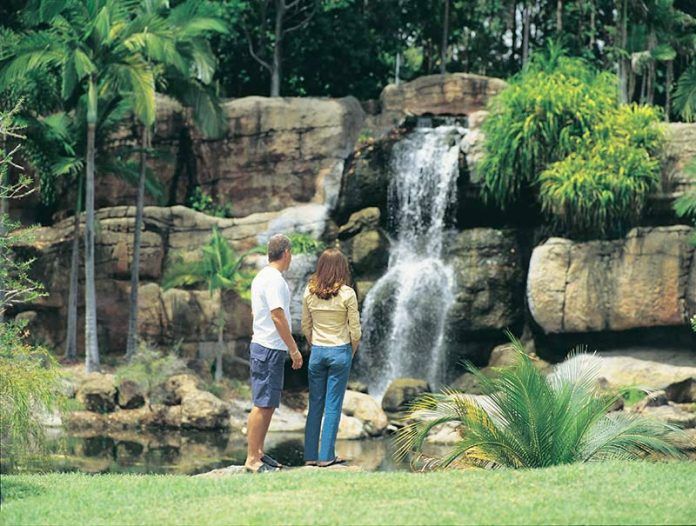 RV camping at Kershaw Gardens in Rockhampton, Qld, is no longer allowed.
On November 15, the Planning and Environment Court ruled against Rockhampton Regional Council, finding that the use of the site for RV camping was unlawful under the Planning Act.
In late 2017, Caravan Parks Association of Queensland (Caravanning Queensland) launched the proceedings against the council on the basis "that the use of an area known as Kershaw Gardens at Moores Creek Road, Park Avenue, Rockhampton, for free camping was unlawful and constituted a development offence under the Planning Act 2016 (Qld) due to the absence of an effective development permit for the use".
Caravanning Queensland's general manager of parks, Michelle Weston, said the decision provided certainty to the association's members in the Rockhampton region.
"The association was always of the view that the accommodation use of Kershaw Gardens went beyond the ordinary use of a park," Ms Weston said. "The fact that the accommodation offered was provided free of charge was detrimentally impacting the business of our members; in light of the continuation of this unlawful development and in the interest of our members, including local caravan park operators, we were left with little alternative but to take legal action."
The ruling has been met with concern by the Australian Caravan Club. "The ACC absolutely respects the decision of the court but our call is to ensure that RV travellers have a freedom of choice in options available to stay in Queensland destinations," club chairman Craig Humphrey said.
Among the club's concerns, which it raised with the Queensland government prior to the ruling, was "the inability of many caravan parks to cater for bigger rigs and fifth wheelers", and "issues with fatigue management if there's nowhere for RV travellers to pull up and accessing caravan parks at certain times of the year can be difficult".
The court has given Rockhampton Regional Council until February 15 2019 to stop camping at Kershaw Gardens. The council must also remove all associated signage.