One of the biggest factors in determining how long people can be on the road is money. Travelling with your own accomodation has many cost-saving benefits, so here are some tips to make the most of them and be able to afford to travel for longer…
OFFGRID CARAVANNING
Free-camping is a great way to cut down travel costs, and there are some epic free camps all around Australia. However, if you don't have the right setup for it, you may have to be more reliant on staying in places that provide power and water.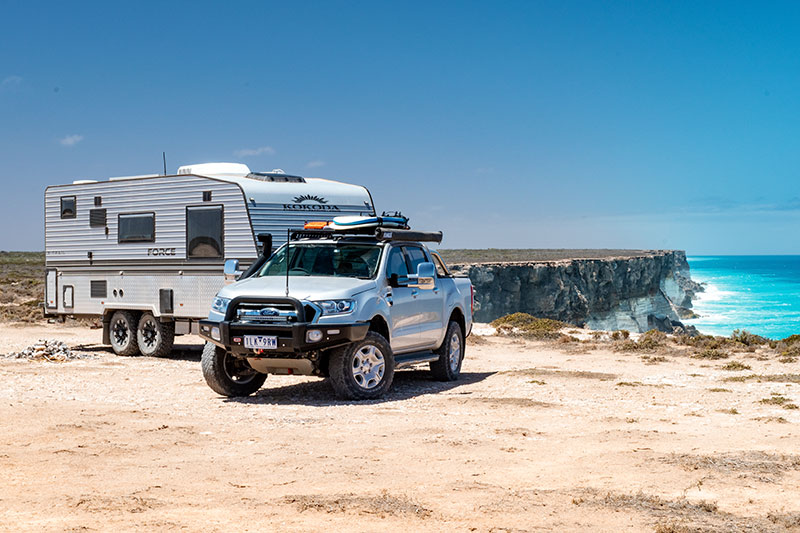 With Australia being one of the sunniest countries in the world, solar is probably the most popular option for offgrid power, especially if you don't require 240V power, so look for RVs with solar panels or consider purchasing a foldable solar panel or blanket. 
Water tends to be the other main limiting factor for offgrid caravanning; therefore, the bigger your water tanks, the longer you can stay. Consider everything you'll need water for (drinking, cooking, dishwashing, toileting, showering, laundry, etc.) and be as frugal with your water use as possible.
CARAVANNING OFF-PEAK
Many places around Australia have on-peak and off-peak seasons. On-peak, or tourist, season is when the weather is usually at its best and most attractions are open and available. But it is also when it tends to be its busiest and most expensive.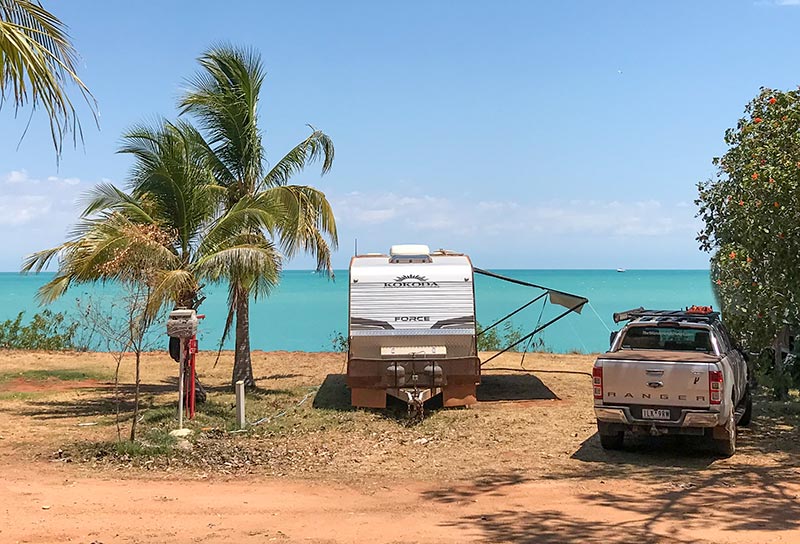 It may seem undesirable at first to head to a location in the off-peak season, but it does come with benefits. First, it will usually be significantly less busy, meaning you're more likely to be able to enjoy campgrounds and attractions without hoards of other people around. Many caravan parks and attractions offer significant discounts to their fees in the off-season as well.
For example, we stayed at Lake Argyle Caravan Park in March at a 'two nights for the price of one' rate and had very few other campers in the park. It sure beats the peak season alternative of lining up at first light hoping to get a spot, which costs $40-plus per night!
Another perk of visiting somewhere during less popular times is that you're more likely to meet locals as opposed to just other tourists, and locals are a great resource for all those secret, off-the-beaten-track spots.
PLANNING
A lot of people budget for necessities, such as fuel and food, based on the prices of a major town or city. However, the cost of fuel and food is usually significantly higher the more remote you go.
Sometimes, you'll just have to cop it and pay the extra price. But some of this can be avoided by planning ahead. If you're about to head somewhere rural or remote, it'll be cheaper to buy your non-perishables from a major grocery store in a larger town. Don't forget snacks, too, so you're less likely to be tempted by something at a roadhouse or petrol station with an inflated price.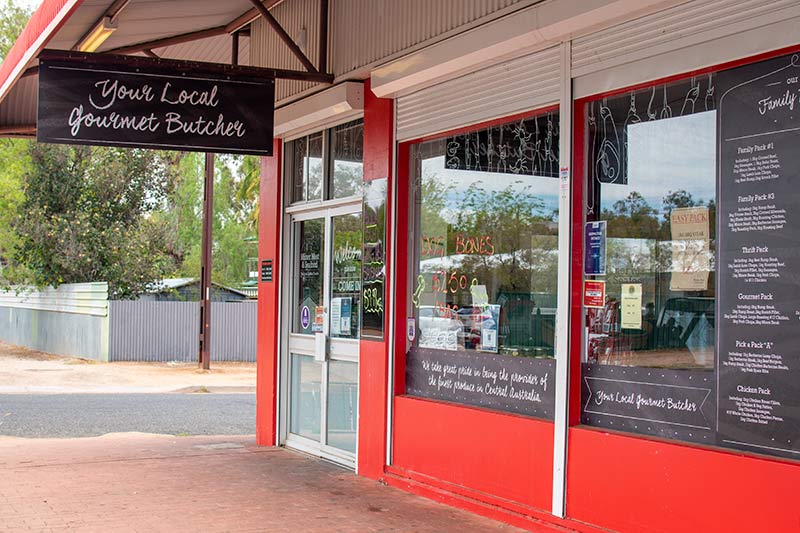 Then buy your fresh foods, such as meat, baked goods, fruit and vegetables from local producers in your destination; not only will it usually be fresher and tastier, you'll be supporting local economies.
Use long-range fuel tanks or jerry cans to bring more fuel with you instead of relying solely on those remote fuel stations, which have to charge higher prices to make providing fuel still viable.
When it comes to attractions, buying online or through organisations, such as your state's roadside assistance service, can be more cost-effective than buying at the door.
COOK YOUR OWN FOOD
There's no denying it; eating out is expensive. If you're trying to stretch out your dollars for your trip, cooking your own food can be a massive money saver. This means having the right equipment for storing and cooking meals, including proper refrigeration and utensils.
This applies to coffee as well; those takeaway coffees can add up! There are all sorts of options to brew your own coffee that are light, portable, and make a great cuppa.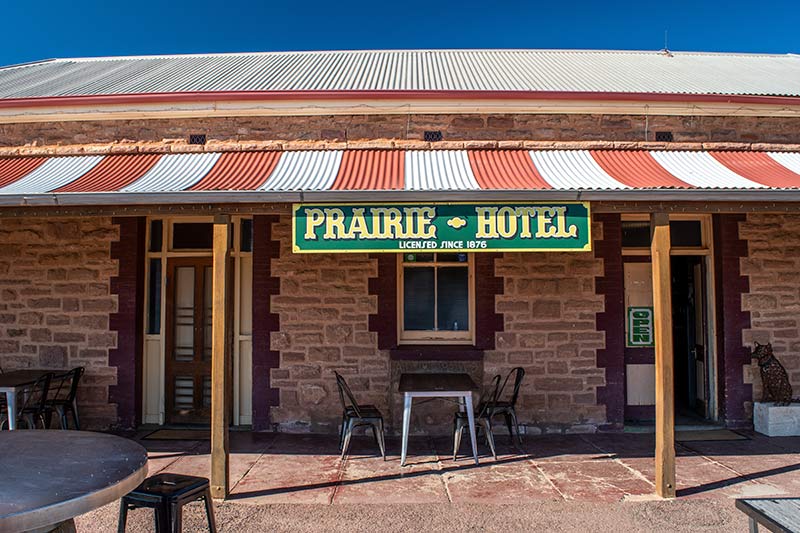 However, try to save some room in your budget for the occasional meal out; some of those country bakeries or outback pubs are well worth the higher price tag!
LAUNDRY IN A BUCKET
One inevitable fact of life on the road is that at some point, you're going to need to do laundry. While most machines are only about $4-5 a load, this can add up quickly if you're travelling for long periods, especially for families, and washing machines aren't always easily accessible in more remote areas.
An easy solution is a good old fashioned bucket. Simply place your dirty clothes in the bucket, add water and detergent, use your hands or a broomstick to stir around (conversely, if you have a lid, seal the bucket and take it for a drive!), then rinse and hang up to dry. Easy!
MAINTENANCE WHEN CARAVANNING
One of the less exciting, but arguably most important, aspects of caravanning is maintenance. Maintenance costs tend to be a commonly forgotten part of a travel budget, but things can, and do, go wrong.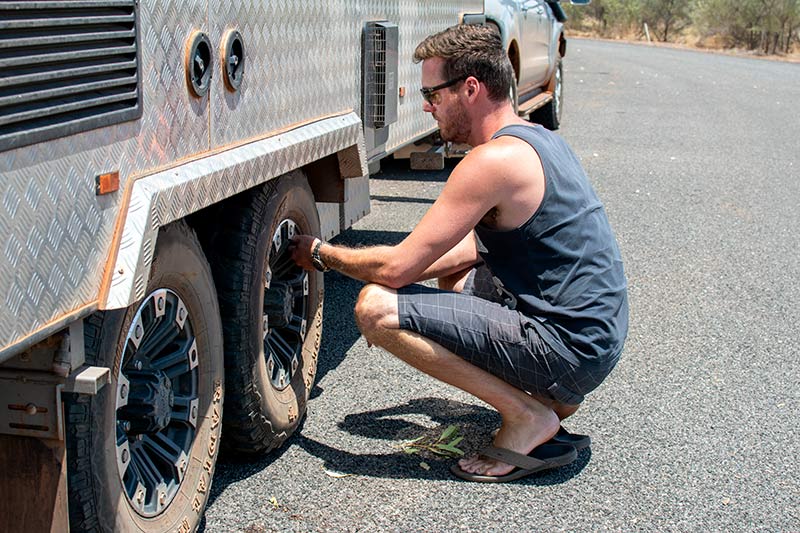 Always keep up to date with servicing your vehicle(s), especially if you plan to spend a lot of time in more rural places. Just like everything else, the expense of fixing something goes up significantly the more remote you are. Not to mention the extra time it's likely to take if parts are needed, possibly costing you valuable trip time.
By keeping a close eye on your gear and doing regular checks, like tightening the wheel nuts or measuring tyre pressures, you can prevent a serious issue from happening or pick it up before it gets worse. 
HOUSESITTING
This one is probably more applicable to those who are on extended or indefinite trips, but housesits can be a great option to keep accomodation costs down. As an added bonus, it can be a nice opportunity to have a short respite from van life and enjoy some mod cons for a bit.
Many towns have a community noticeboard or housesitting page on Facebook where homeowners and housesitters can connect. Otherwise, there are several housesitting organisations online, such as www.trustedhousesitters.com.au, where you pay a small annual fee to have unlimited access to homeowners nationwide looking for house (and usually pet) sitters.
VOLUNTEERING
Volunteering isn't something people commonly consider doing when they're on the road, and while by definition it's unpaid work, sometimes the perks make it worthwhile.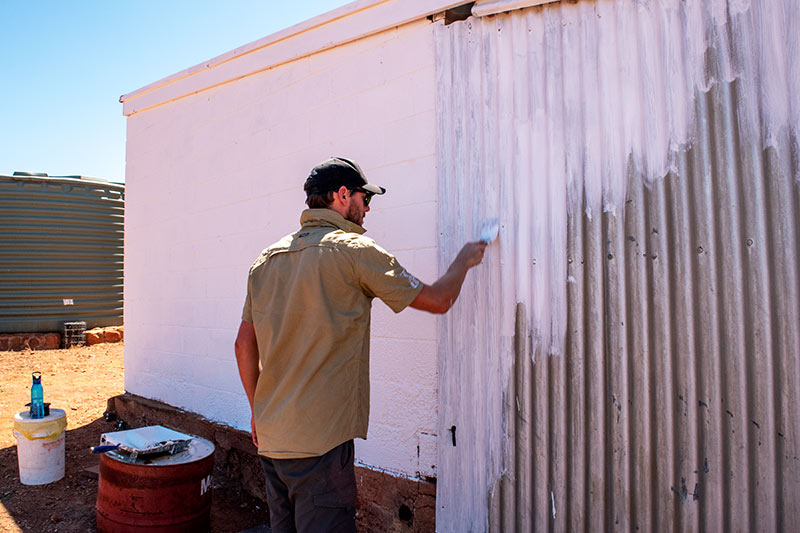 Many volunteer jobs for RVers come with free accomodation and/or food and can provide a unique experience that you wouldn't get otherwise, such as working alongside rangers at a national park or helping out around a station.
These sorts of experiences can end up being some of the most memorable of a trip, not to mention those warm, fuzzy feelings that come with lending a hand to someone in need.
WANTS VS NEEDS
One of the best lessons to be learned from caravanning and living on the road and being out in nature is living more simply. Going back to basics can be a good opportunity to reflect on what are actual necessities versus just wants in your life, and help you realise how little you need to be truly happy.
For us, it's a nice campsite (preferably near water), a dazzling sunset, and a delicious campfire meal followed by sitting back to enjoy the bush TV or the stunning night sky display that Australia puts on so well. You just can't beat it!