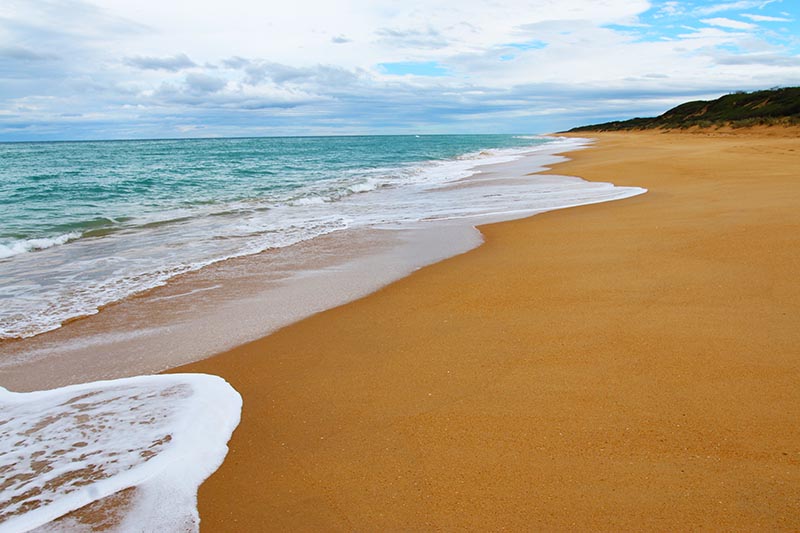 Golden Beach is a blink-and-you'll-miss-it hamlet on Victoria's pristine Ninety Mile Beach. It's the sort of place where you could park the caravan and do absolutely nothing. And therein lies the true beauty of this hidden seaside community.
Situated about 36km from Sale, the nearest major town, Golden Beach is surprisingly well set-up for RVers, with a community-run caravan and motorhome rest stop. This area is a dog-friendly site for self-contained RVs only. It has well-defined van sites, a fire pit, and generators are allowed until 7pm each night. Each RV is allowed to stay for 48 hours for a donation.
A short walk away, you'll find the 'Blue Water Foodarama', a general store that makes a rather good coffee. Fuel is available here, too, as is ice, alcohol and takeaway food. There's even a public shower with hot water – $2 will buy you five minutes. Across the road, which is lined with Norfolk Pines, you'll find a cafe and restaurant.
BEACH BLISS
Unarguably, the beach is this town's main attractions. A short walk through thick coastal tea trees (tracks have been defined here and there) will lead you to an unspoilt surf beach that stretches seemingly endlessly in either direction. Year-round, it is extraordinarily quiet.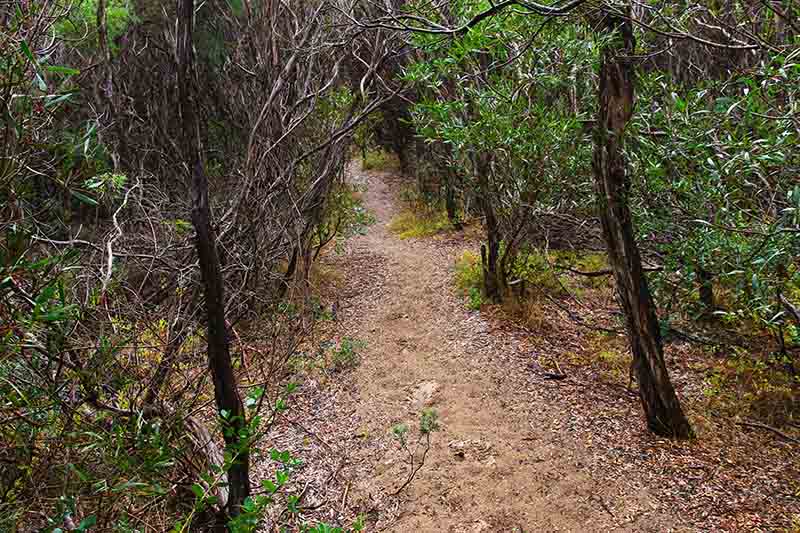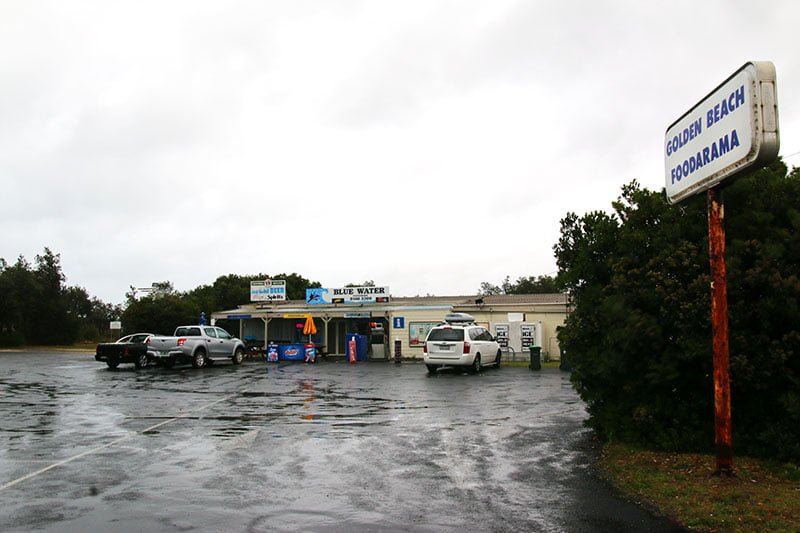 Almost 7km south-west of the Golden Beach township is the wreck of the Trinculo. In the late 19th century, this cargo ship was struck by a severe gale that caused it to hit a sandbar and force it shore. The wreck can still be seen on the beach today.
If a long walk to remains of the ship doesn't appeal, you can drive to a signposted car park on Shoreline Drive, and walk the short distance through coastal vegetation and across sand dunes to view the wreck.
GOLDEN BEACH ACCESS
Access to Golden Beach is via the Longford-Golden Beach Road, which crosses Lake Reeve, one of the Gippsland Lakes. The Gippsland Lakes is a network of waterways in eastern Victoria and Lake Reeve is an important habitat for waterfowl and other water birds. It is listed under the Convention on Wetlands of International Importance.
Alternatively, you can drive into Golden Beach along Shoreline Drive, a coastal road connecting Golden Beach to Seaspray, which is yet another holiday hamlet on Ninety Mile Beach.
Though Golden Beach has relatively large residential areas, they are mostly populated by holiday homes or blocks of land owned by people who park their caravan on it during the warmer months. The place has a distinctly laid-back air. It is a peaceful destination largely undiscovered by the rest of civilisation.
It is about 250km from Melbourne to Golden Beach, or about a three-hour drive. The best approach is to take Princes Highway all the way to Rosedale. Then, follow the signs to Golden Beach along Rosedale-Longford Road.
Exploring the beach and sand dunes
Surf fishing
Exploring the Gippsland Lakes
An RV rest stop is provided for a 48-hour stay on Surf Edge Drive, the main road in Golden Beach. There are also numerous camping areas along Shoreline Drive in the local area.