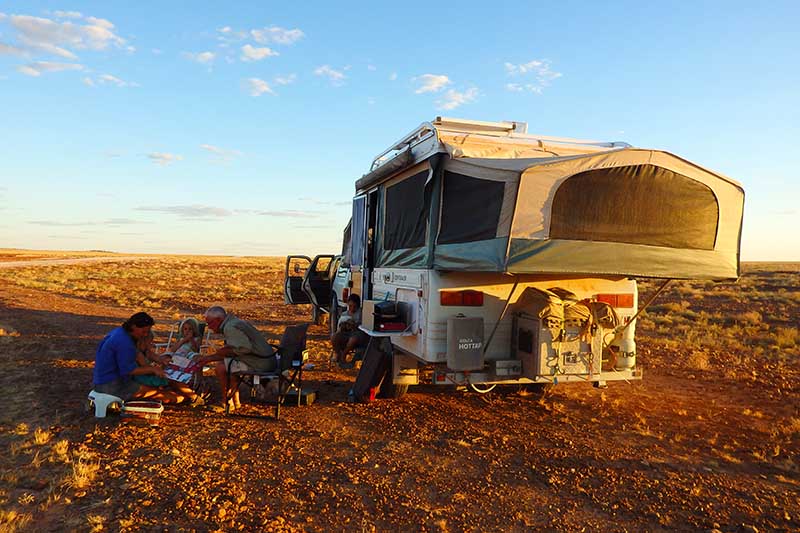 Three tracks, three pubs, three time zones, three weeks, three kids, three dogs, two states and a territory. Could it be done? You bet it could.
Our plan was to travel travel from Lyndhurst to Innamincka, SA, on the Strzelecki Track. We'd then drive to Birdsville, from where we'd make our way to Marree on the Birdsville Track, before heading to Oodnadatta on the Oodnadatta Track.
We knew it wouldn't be easy and it would take a lot planning and preparation.
STRZELECKI TRACK
The Strzelecki Track was named by Charles Sturt after the first non-indigenous explore in the area. He was the Polish explorer Pawel Edmund Strzelecki. The track starts at Lyndhurst and finishes at Innamincka. The track is about 475km of rocky, corrugated road.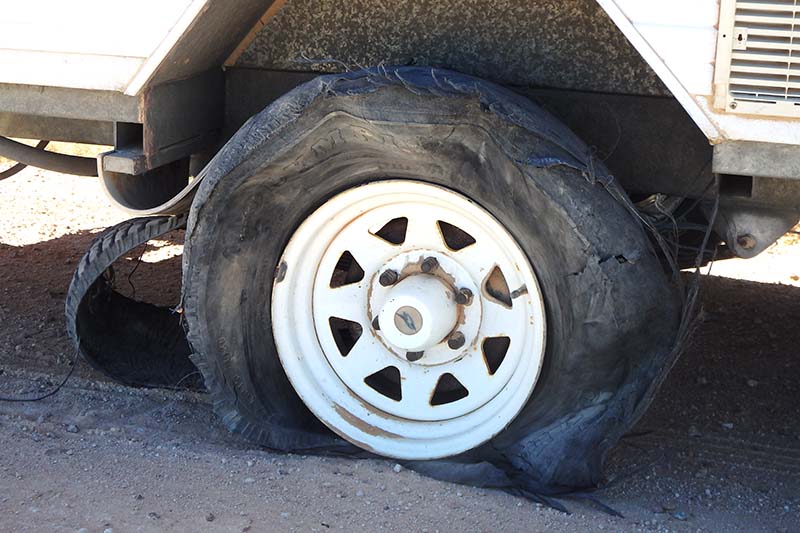 After about 100km, we had a stone cut the side wall of one of our tyres. After unhitching the RV, and laying some towels down because the ground was too hot to lie on, we changed the tyre and more than an hour later, we were off again. Not the start I was hoping for.
We took two days to get to Innamincka, where we found a nice camp 223km south-west of Innamincka at Montecollina Bore Rest Area. We made it to Innamincka without any more hiccups and with the rest of our tyres inflated at 30psi. we found the track rough in patches but the wildlife and scenery were well worth it.
INNAMINCKA
Innamincka is a place with a lot of history, wildlife and natural beauty. You could easily spend four nights there. We camped at the town common on the stunning Cooper Creek for $5 a night.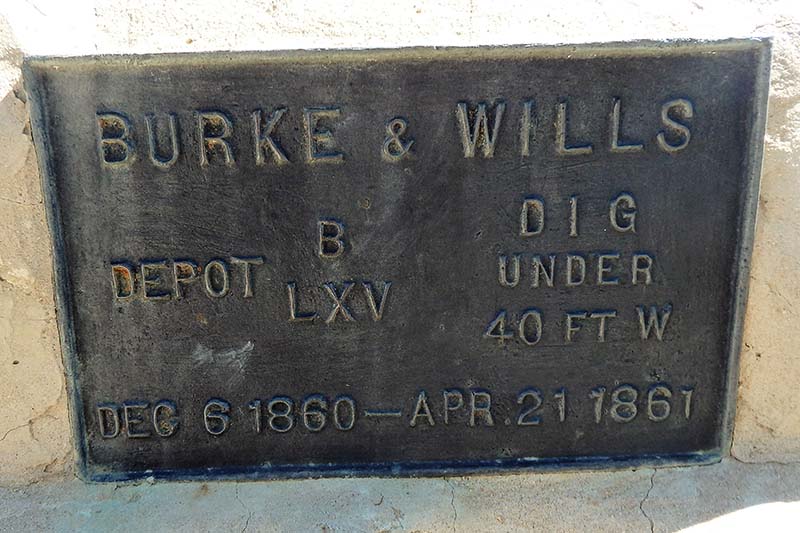 Things to do include a day trip to Coongie Lakes, visiting the memorial of explorer Robert Burke and the grave of his companion, William Wills, as well as the famous Burke and Wills Dig Tree. Or you could catch a yellowbelly or two in Cooper Creek, sit back and admire the abundance of birdlife and finish the day with a cold one at the Innamincka Hotel. Thanks for the memories, Innamincka.
BIRDSVILLE
Before tackling the Birdsville Track, the first thing you should do is decide how you are going to get to Birdsville. There are two different ways. You can take the Cordillo Downs track, which takes you past Australia's largest shearing shed and across the border to Queensland, then on to the Birdsville Developmental Road to Birdsville. All up, its around 579km. If you are towing, make sure you ask the locals at Innamincka. On their advice, we didn't go that way.
The other option is to take the Planet Arrabury track across the border to Queensland and on to the Birdsville Developmental Road. This was our route and it's about 504km. We did this leg of the trip with a one-night stop.
Birdsville is an isolated town with a lot of character and heaps to do. We free-camped for four nights 2km east of town on a riverbank — look for the big windmill.
Things to do in Birdsville, if you visit when it's quite and the races and Big Red Bash aren't on, include a visit to the information centre, where you'll find all the info you'll need. Here, you can also watch a great movie about the Diamantina region, which Birdsville is a part of, and if you pay a $50 deposit you can get a key to the pool to obtain entry any time after school hours.
Once you have finished at the information centre, walk across the oval to the bakery to try a camel pie. I can't tell you what they taste like because I'm gluten free and no else in the family would try it. But my 10-year-old daughter informed me that the spicy chicken curry pie was delicious.
When you're done eating pie, walk back across the oval to the Birdsville Hotel and wash it down with a cold one.
Also, be sure to drive out to the famous sand dune known as Big Red at sunset, look at the Waddi trees (one of Australia's rarest plants) and dingo caves, have a swim at Pelican Point Billabong, located in a branch of the Diamantina River, and just relax and live the outback life for a bit.
BIRDSVILLE TRACK
This track starts at Birdsville, Qld, and finishes at Marree, SA. It is 317km long and takes you straight through the Sturt Stony Desert.
Even though its only 317km, the track is slow going, so a stop at Mungerannie is advised. This is where we got a new tyre for our camper and where my youngest two daughters donated some of their hair to the publican to add to his collection on the ceiling of the pub.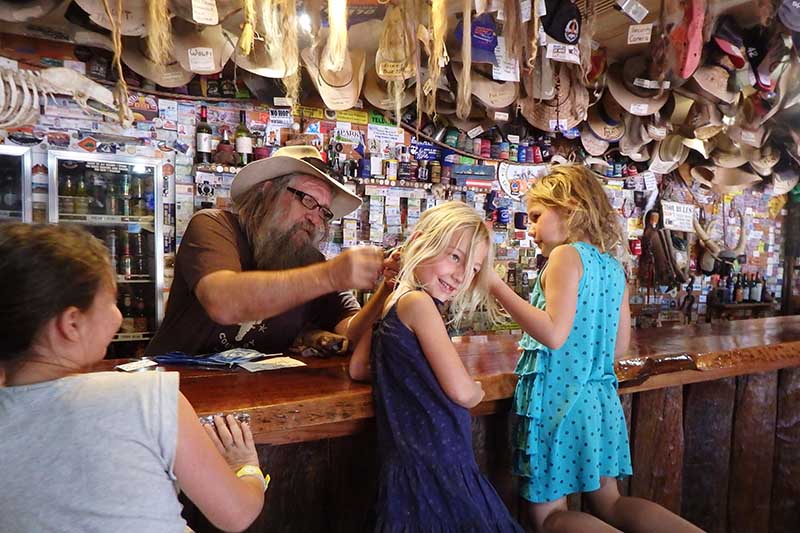 Another good spot to stop on the track is Clayton Station, 54km north-east of Marree. Here, they have put a water tank in the ground and plumbed it to an artesian bore to make an artesian spa. Warning: it gets very hot so test it before the little ones get in.
OODNADATTA TRACK
The Oodnadatta Track starts at Marree and finishes at Marla. It is 642km long and follows part of the old Ghan rail line. We only followed the Oodnadatta Track (which I think is more of a road now) as far as Oodnadatta.
From Oodnadatta, we changed our plans and went to Alice Springs via Dalhousie Springs — a great adventure in its own right.
Some points of interest along the Oodnadatta Track include a trip out to Muloorina Station — turn off the track about 18km west of Marree. It's 50km of good road to the camp spot.
From here, you can take the public road to Lake Eyre South. If you like walking and bird watching this is a great place to spend a couple of nights. Coward Springs is worth a look and soak in the hot spring. There are also lots of different ruins and sidings. You could easily spend five days, with two nights at Muloorina Station, on this leg of the trip.
OODNADATTA
The third pub in our adventure is Oodnadatta's famous Pink Roadhouse. Oodnadatta is a good place to stop and rest your hands from the 1000km-plus of rocky, sandy, corrugated tracks since Innamincka, look over your photos and reminisce about your adventure and achievement.
So, there it is. Three tracks: the Strzelecki, the Birdsville and the Oodnadatta. And three pubs: Inamincka, Birdsville and Oodnadatta.
Our family loved the isolation of the outback, learnt a lot of history along the way, met some real characters, and made new friends.
SAFETY TIPS
Safety is a priority when taking a trip such as this. Here are some of my tips…
1. Tell someone where you are going, when you are leaving, and when you plan to be back. If you change your plans, let the person know.
2.  Carry a satphone personal locater beacon.
3. Always carry a well-stocked first aid kit.
4. Carry enough water and food, as well as a reserve stock of both to last another two days.
5. Make sure your vehicle and RV are equipped and capable to complete a trip like this. A UHF radio, two spare tyres for the vehicle and RV, and recovery gear are mandatory. Also be sure your vehicle is mechanically sound.
6. Know your emergency numbers (Flying Doctor, Desert Parks hotline, etc.).