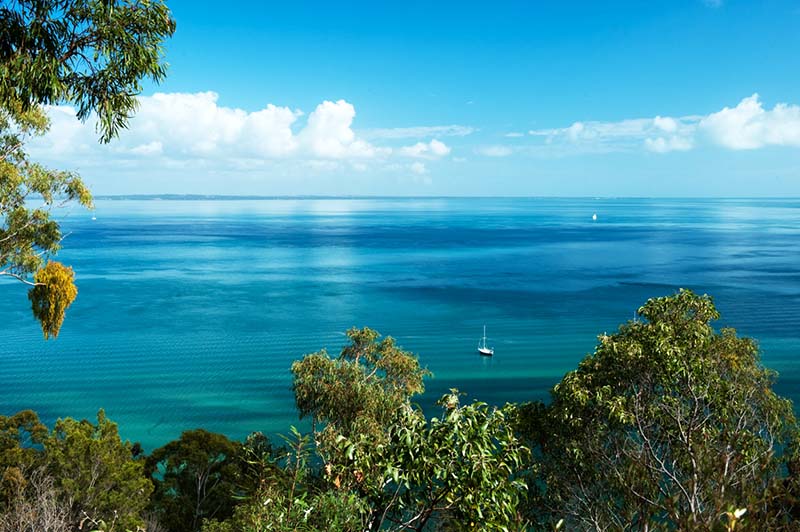 Do you sometimes yearn for the Australia of yesteryear, before everything went so terribly trendy and so very up-market? Remember those laid-back, funky Queensland destinations where you could drink a stubby in Stubbies and barbecue your fish in thongs (and we don't mean the sort that give you a wedgie). Well, those places still exist, along a protected body of water stretching south of Hervey Bay. The Great Sandy Strait is great indeed, and with caravan parks practically right on the water at Maaroom, Boonooroo, Poona, Tinnanbar, Tin Can Bay and Carlo, you'll have that tinnie off the roof and your site decorated with shell wind chimes through an entire winter season… and you'll be back again and again and again.
HERVEY BAY AND FRASER
The Great Sandy Strait is a passage of water between the Fraser Coast on the Australian mainland and Fraser Island, the largest sand island in the world. To the north of the strait is Hervey Bay and Platypus Bay; to the south is a narrow bottleneck between Hook Point and Inskip Point. This aquatic wonderland, unique in Australia, results in seagrass meadows nourishing sea turtles and dugongs; sand banks, mud flats and salt marshes providing feeding, roosting and resting areas for more than 40,000 migratory birds from as far away as Alaska and Siberia; and mangroves deemed the nurseries of the seas. The strait is a Wetland of International Importance and a Biosphere Reserve, while Fraser Island is a World Heritage site.
If you are an RVer looking for an outstanding place to spend an entire winter season without driving vast distances between highlights, this is the place for you. Let's say you start at Hervey Bay to the north. Pick up all the local information you'll need at one of the information centres, and check into one of the many caravan parks.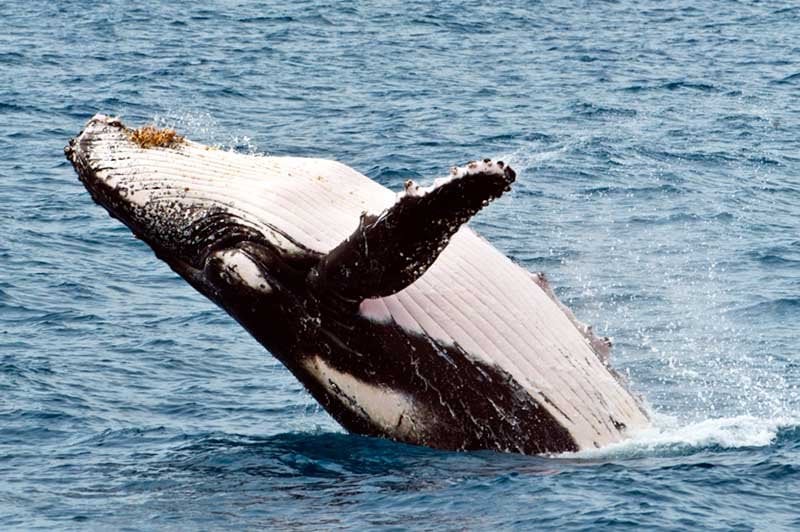 The Hervey Bay Caravan Park is very nice, with super friendly owners and a bowls club next door that serves excellent meals at prices most RVers will love. It would be a tragedy to be in Hervey Bay between mid-August and mid-November and not go out on a humpback whale-watching trip. There are many to choose from, but we think the best one is Freedom, which offers a great day out and a captain who will literally go out of his way to find breaching whales.
Aside from the whales, Fraser Island is Hervey Bay's greatest drawcard. Experienced four-wheel-drivers with camping gear can take their vehicle across by barge. If you prefer to avoid potentially damaging your vehicle's undercarriage by driving on the beach, then stay at Kingfisher Bay Resort or Eurong Beach Resort and hire a 4WD. Day tours are available, but most are in big 4WD buses that thump you across the island at a thrashing pace and leave little time to linger. Failing that, consider taking the passenger ferry from River Heads to Kingfisher Bay Resort for its 'Day Away' with the use of most facilities.
If you have a boat and want to do some exploring on your own, then take advantage of the River Heads boat ramp. Head up the Mary River for the 40-minute trip to Maryborough with a stop at Portside for a walkabout and a meal. Be sure to steer your boat through the middle of the river to avoid the mudflats and mangroves lining the shores.
MAAROOM AND BOONOOROO
The next port of call for RVers is Maaroom, accessed via the Maryborough-Cooloola Road. Stock up and fuel up before heading down as there are few facilities; you'll be happily set-up at the van park and launching your boat from the ramp in no time. Dream Island and the Moonboom Islands are great fishing spots, and Round Bush Island is known for the crabbing (6km north-north-west). Garrys Anchorage on Fraser is 9km east-south-east and has a campground for boaters with plenty of fresh water and the chance to catch some coral trout or sweetlip.
If you prefer a few more facilities, Boonooroo and Tuan might be your preference or your next stop. With two boat ramps, a bowls club, tennis court and golf course, and both boat and bicycle hire, this is also a terrific spot. Wallum Swamp is a birdwatcher's haven, with the opportunity to spot a white-breasted sea eagle. There is oystering along the shoreline at low tide and fishing at Little Tuan Creek and Big Tuan Creek. Boaters can try their luck off the southern end of Reef Island where whiting are said to run in winter.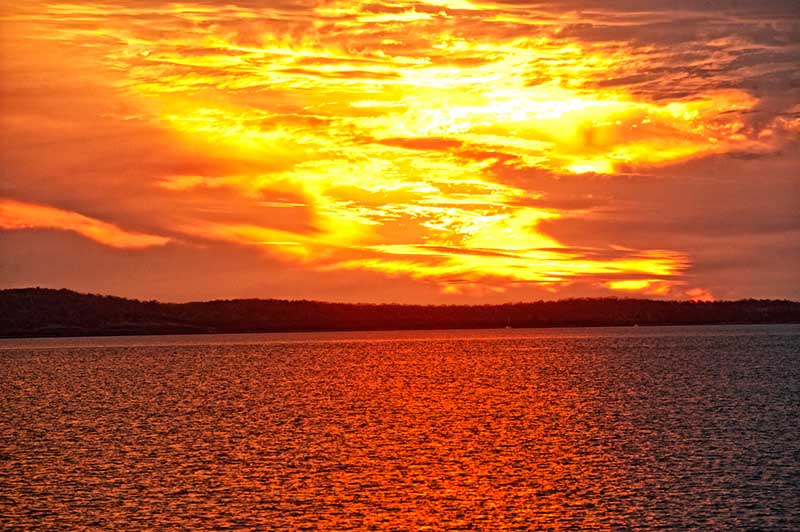 After the mayhem of Boonooroo (we jest, it's quiet the opposite), you can go low key again at Poona. There is an old house out on the point, a van park and boat launch and that is about it. Try some beach fishing or pump for yabbies on a low tide. Boaters can take a 9km trip due east to Snout Point on Fraser Island with the likelihood of catching some whiting on the way, or take a run up Poona Creek for a look-see.
TINNANBAR AND TIN CAN BAY
For those who want a stunning beach to lie on and swim from, then Tinnanbar is the spot. Accessed via an unsealed road, Tinnanbar has a small store and kiosk, a van park, a boat launch and that amazing beach we mentioned. Take your boat down and around to Kauri Creek for some fishing or motor 6km east to Elbow Point on Fraser. This is one of those spots you may never want to leave. Like all of the Great Sandy Strait, you can expect to see sea turtles and dugongs popping to the surface of the water for air, numerous wading birds patrolling the shoreline on low tide, and flocks of galahs decorating the trees like shiny, pink ornaments.
And then there is Tin Can Bay. No, it isn't named after a tin can factory; the name is derived from the Aboriginal word tuncanba, which means "plenty fish tucker" or "dugong". There are a few van parks to choose from, boat launching and boat hire, a golf course and bowls club and a great environmental walkway along the foreshore where you can also go oystering and crabbing. Fishermen: don't miss the mangrove jack fishing in nearby Snapper Creek, Crab Creek and Cooloola Creek. Turn up at Barnacles Café any morning, about 7.30am, to see wild Indo-Pacific humpback dolphins swimming up to the beach for a free feed (www.barnaclesdolphins.com.au). If you don't have a boat, and by now the temptation to spend some time out on the water has grown so great you are ready to burst, rent a boat from Tin Can Bay Boat Hire (www.tincanbayboathire.com.au or 0408
329 167).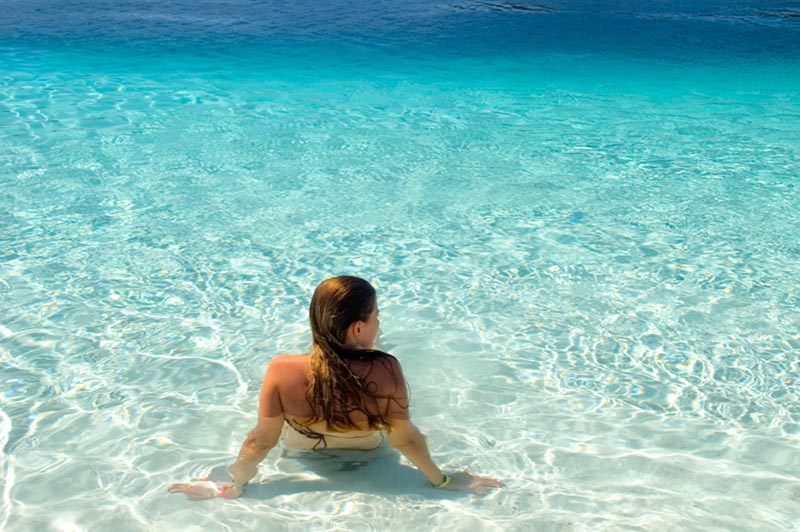 CARLO
Last on our Great Sandy Strait trip is quiet Carlo. There is a van park and boat launch right on the mouth of Carlo Creek. For RVers who want to camp up at the Inskip Point Peninsula Recreation Area, the SS Dorrigo Campground is the only area where vans are permitted; a 4WD is recommended. Camp here and you can walk a short distance to the east to wade in the South Pacific Ocean, or a short way to the west to frolic in Pelican Bay. To the north is Fraser Island with a vehicle barge plundering the brief passage to Hook Point.
While not on the Great Sandy Strait, it would be a shame to come this far and not pay a visit to Rainbow Beach. Take a walk along the track to the Carlo Sand Blow for views of the Coloured Sands. The township has golfing, bowls and horse riding. The Surf Lifesaving Club is right on the beach, and lunch includes views of the surf that will make you want to climb on a board if you are so inclined.
And there you have the scoop on the Great Sandy Strait, with enough great destinations to keep you rolling for an entire vanning season.
Pics: Steven David Miller / Natural Wanders
FAST FACTS