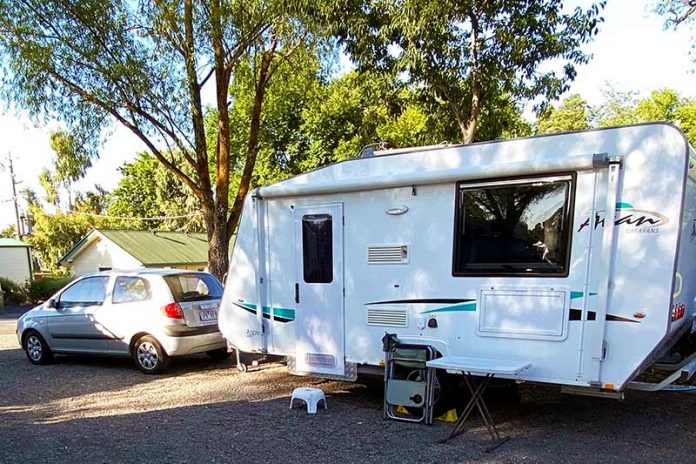 I didn't actually find out anything special like Archimedes did all those years ago when he jumped in the bath but a recent weekend staying in the Eureka Caravan Park in Ballarat, Vic, with the ACC Gippsland Gypsies was certainly entertaining and educational.
I was back in a caravan for the muster and when I put a picture on my Facebook page it looked as if my little Hyundai Getz had towed the Avan to the site – a deliberate joke. In fact, it had been put on site by Wayne of Ballarat Caravan Hire and it was all plugged in with the fridge cold, ready for my bottles of ginger beer.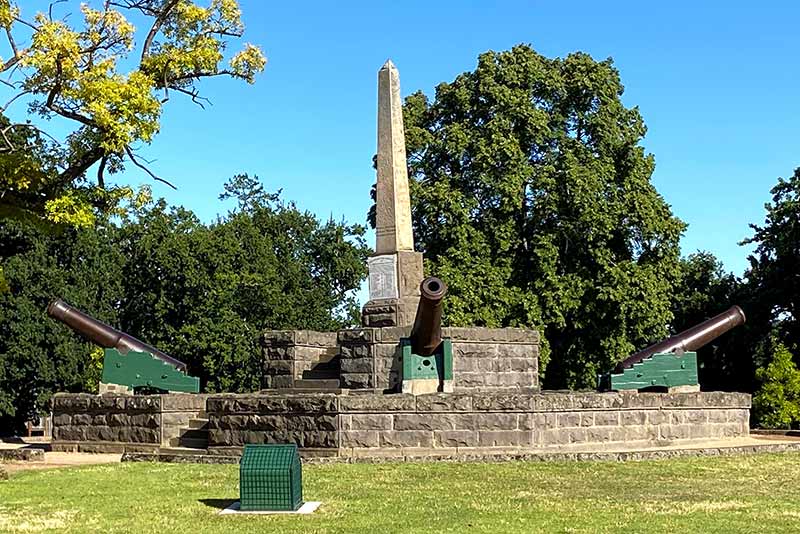 The park adjoins the site of the original Eureka Stockade and most of our gatherings took place in the hall that is part of the Eureka Museum.
Also near the monument is this plaque in honour of Councillor Frank Penhalluriack, former mayor of Ballarat: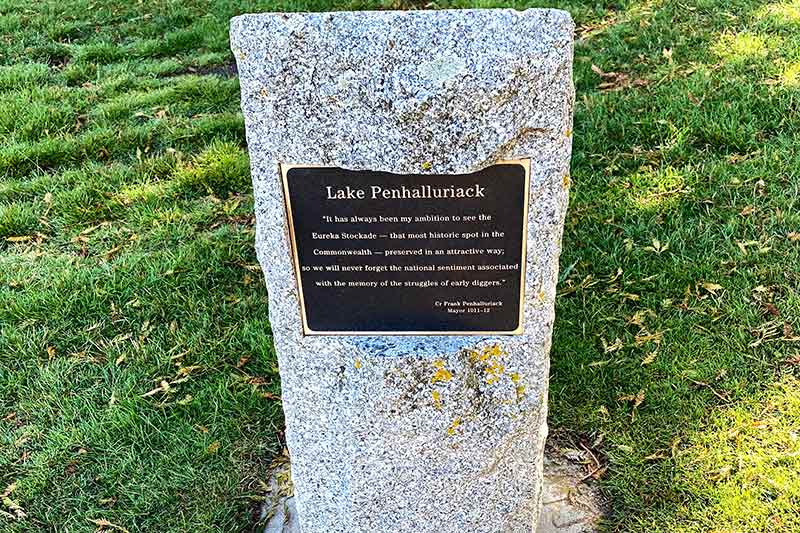 It was his ambition to have the Eureka Stockade preserved in an attractive way and the lake is part of the precinct.
EUREKA! HOW DID HE DO THAT?
On the Saturday night, a magician came to our tables during dinner in a local hotel and performed some amazing tricks. He asked me to put out my hands and when I put them outstretched, he said, "No, put them out as fists."
I did that and when he asked me to open them there was an inked cross on my palm! I had no recollection of him touching my hands but the cross was proof that he had. Amazing!
HATS AND BOOTS
Our Sunday tagalong took us just off the Western Highway to Gordon and two quite interesting shops – one a hat shop with a huge variety of headwear and the neighbouring boot shop, which had lots of antiques besides a good range of footwear.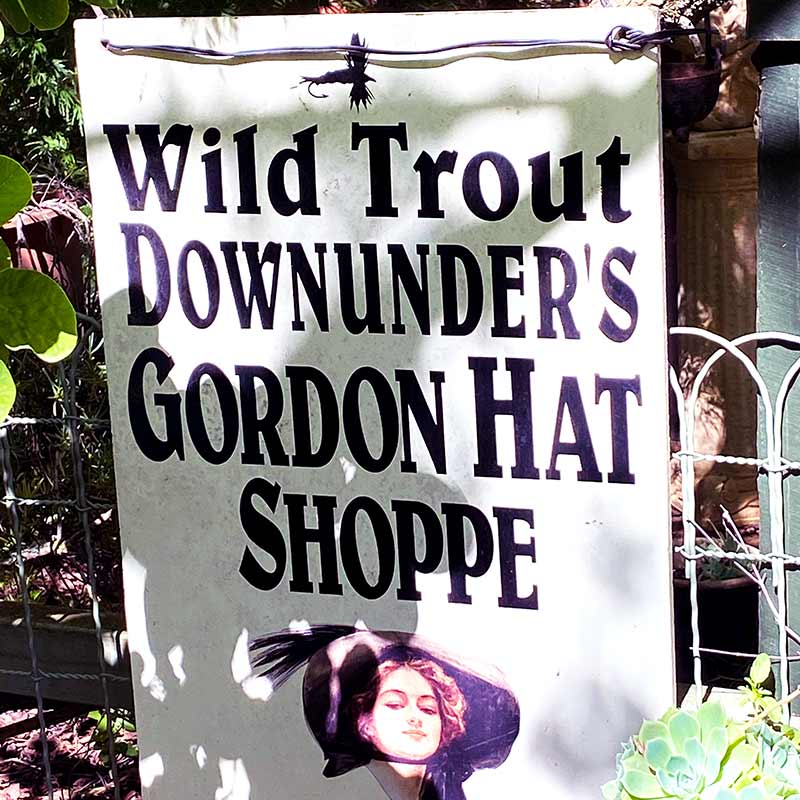 A visit to a gallery was next and every visitor received a glass of cool champagne as they entered. There were indoor and outdoor exhibits but the prices stopped any thoughts I might have had of stacking up with a few new pictures for the lounge room.
It was lunchtime by now so a stop at a very busy lavender farm with on-site catering was very welcome, and although my pizza went astray for a while (Murphy?) it was great when it finally arrived.
FREE CAMPING IN THE STATES
I keep up with RVing things in the USA each weekend by reading a digital RV magazine called RV Travel and there's quite a lot of similarities to RVing down here.
I was struck by this offer of free camping last weekend: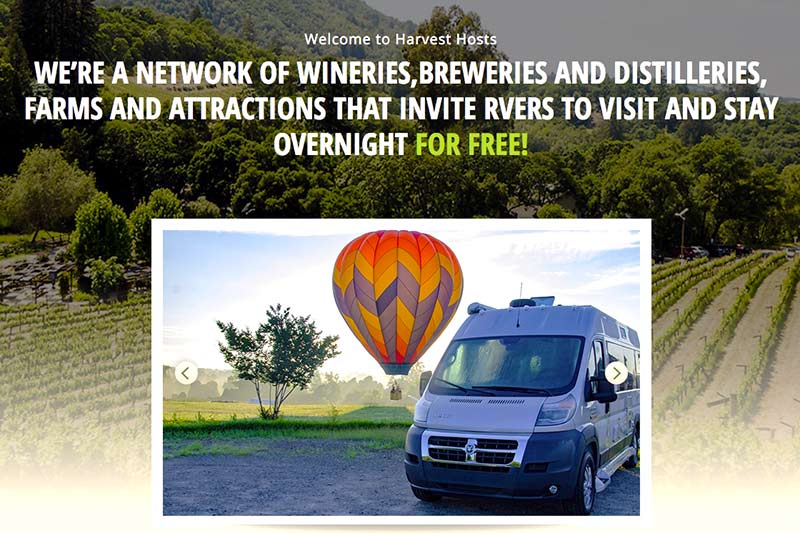 I know we have some free overnighting at wineries here and Brown Bros in Milawa in an excellent example – you may remember that my two 'girlfriends' from South Oz stayed there when they took me home in November.
Another thing that took my eye was reference to a Porsche RV! My vision of a Porche is the beautiful sports machines designed by Dr Porsche way back in the pre-war days and I used to watch them race on the telly in the 24 hours of Le Mans.
The nearest I ever came to owning one was a Volkswagen beetle – they were also originally designed by the same man.
The Porsche RV looks to have nothing in common with the Porche cars I drool over, but they do have input from the Porsche design people.
Here is a picture I pinched from the article:

IS THIS REALLY A JAYCO?
My daughter and her partner arrived at my place with their brand new Jayco Journey caravan and, of course, I couldn't wait to have a stickybeak and take some photos.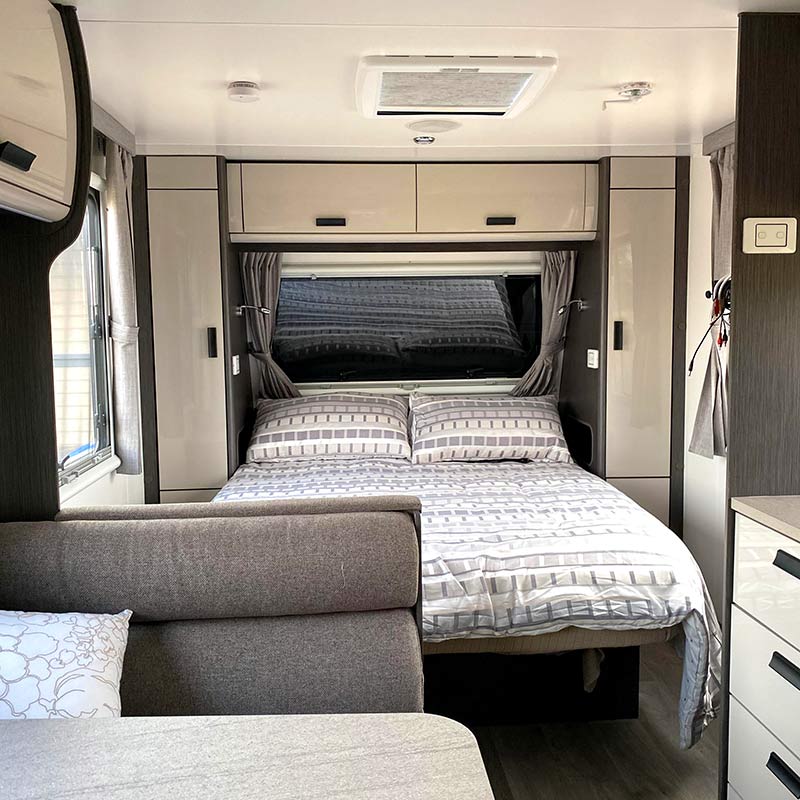 I was very impressed with the amount of technology incorporated in this 2020 model, such as how many things can be controlled from a smartphone.
There's a TV antenna that's put up and tuned from inside the van, and a pair of batteries under the bed together with the management system for the electrics.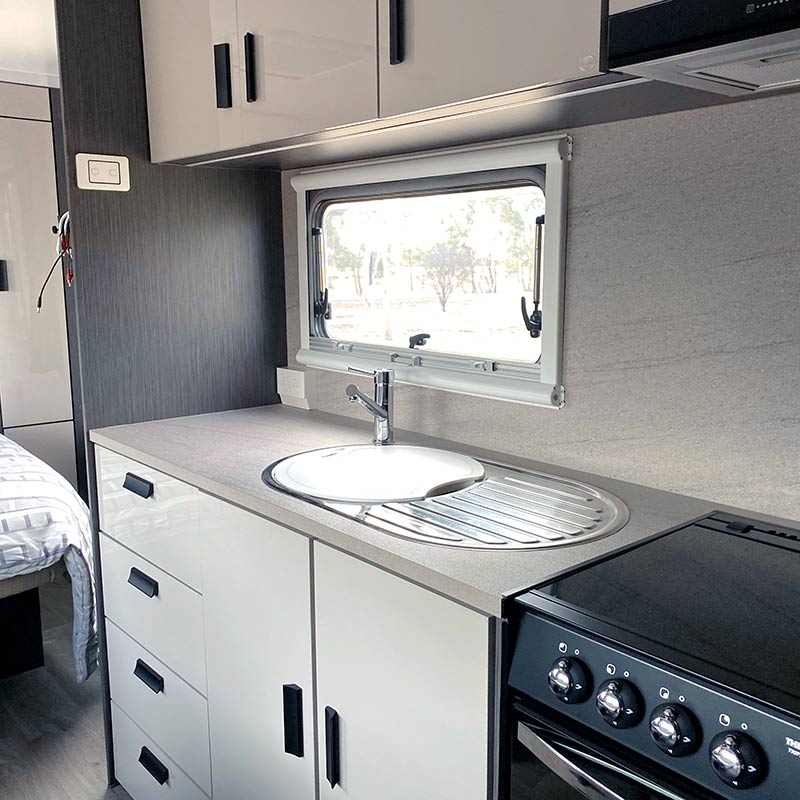 The awning is also extended electrically and you can sit under it and listen to music from the external speakers. That's if you are not cooking up a storm on your barbie that connects to the gas cylinders via the built-in connection.
See you down the track.