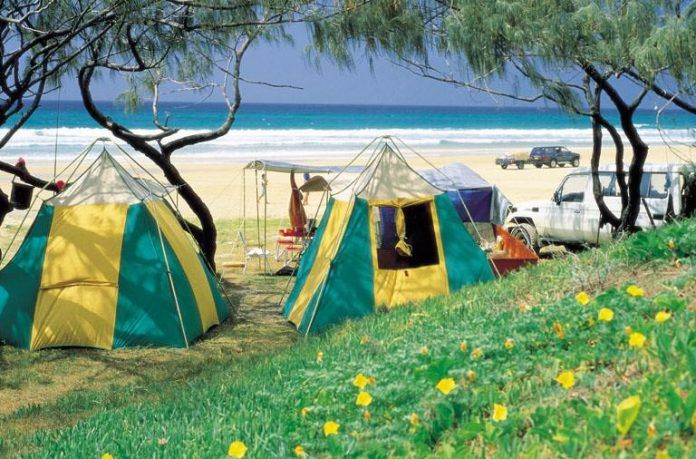 It's Easter time, so I asked a number of travellers what they were doing for the holiday. And, of course, the really hard questions, like how to keep the Easter Bunny secret in a caravan and where to hide the Easter eggs.
SUTICS' GREAT ADVANTURE
Jayson, Racheal, Tilly (4) and Mia (2) spent last Easter in their brand new home that they had just built. They spoilt the girls with an Easter egg hunt in the morning and spent dinner with their family. This year, Easter is a little different, with no real plans, other than being somewhere in the bottom half of Wetern Australia, celebrating their first Easter on the road.
How do you keep the Easter Bunny a secret in your van?
"Because the girls are still so young, it's fairly easy to keep the Easter bunny a secret, the say. The tell them that they need to keep the door open for him to sneak inside and leave his presents."
Where do you hide the Easter eggs, or do the kids get something else?
"This year they are going to be hidden either under our bed or in a top cupboard; seeing as they're so little this shouldn't be a problem, luckily! It will only be a couple of eggs or bunnies and I always get them some new PJs for Easter!"
You can find the Sutic family here:
MY RIG ADVENTURES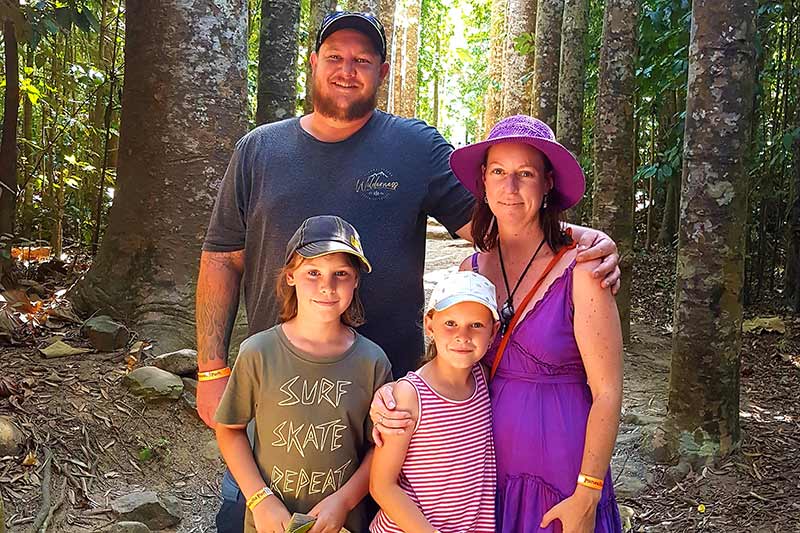 Allan, Emma, Dominic and Indii spent Easter last year in their home town, hanging out with family and the kids taking part in an Easter egg hunt with their cousins. This year, the kids will be taking part in another Easter egg hunt, but this time with new friends and families at Rover Park in New South Wales.
There is going to be waterslides and 4WD adventures to ensure everyone has a great time.
How do you keep the Easter Bunny a secret in your van?
"Luckily for us, our master bed is too heavy for the kids to easily lift up, so under the bed has become our hiding place for Easter eggs and any other gifts that need to be kept secret."
Where do you hide the Easter eggs?
"Living in a country filled with ants, possums and goannas that love to dig into our picnic baskets and rubbish bins, we don't hide the eggs outside. I don't know if they'd even still be there in the morning! Once the kids are sound asleep and just before we turn the lights out ourselves, we hide the eggs throughout the van and usually place a chocolate bunny for each child on the table. The kids know what to do!"
You can find My Rig Adventures here:
WANDERING STEELS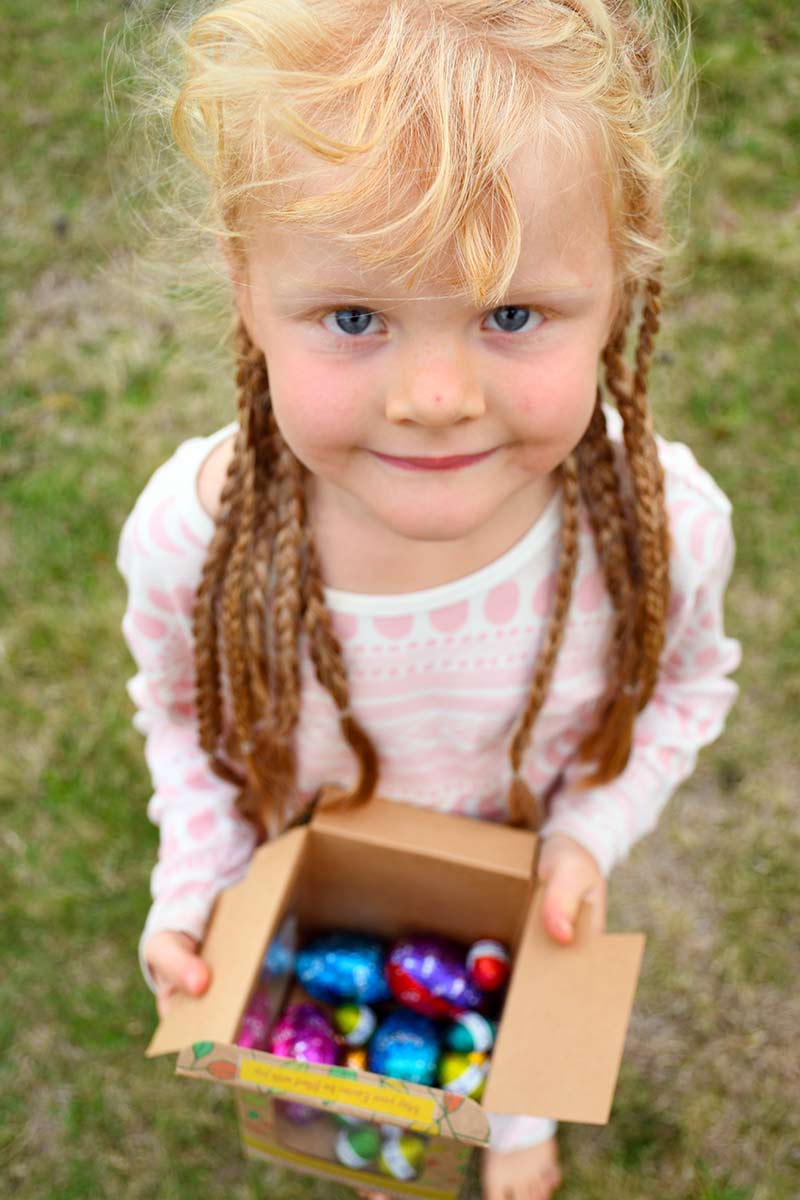 Ash, Jaz, Denzel (9) and Eliana (5) have been on the road for over two years, with the family often stopping so Jaz can work as a nurse. Last year, the family spent Easter in Tasmania, where they met up with friends of friends.
These new-found friends took them to a magnificent lake, at a hidden location, with their water skiing club. While the lake was freezing, they did spend some time on the water and the experience is one they will forever treasure.
This year, the family are off to Cape Le Grand for five days with another travelling family they met last year at Carinya Station near Lightning Ridge, NSW, and Jaz's mum is flying up to camp with them as well.
How do you keep the Easter Bunny a secret in your van?
"Well, that's a tricky one. Our kiddies know the secret, so Easter is spent trying to stop the kids from ruining the experience for others!"
Where do you hide the Easter eggs?
"We still love a good egg hunt, and you can imagine those eggs are hidden all over the place: wheel arches, drawbar, draws, hatches, bushes and boot."
You can find the Wandering Steels at:
LOVE YOUR TRAVELS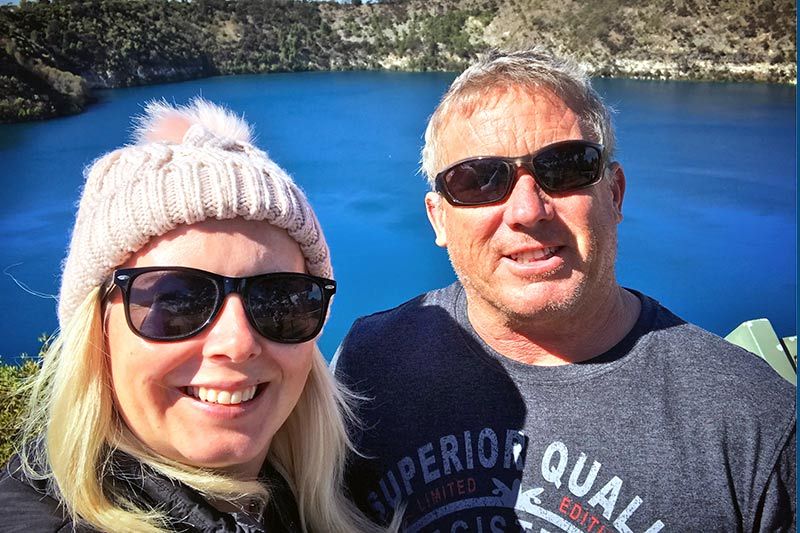 Stacey and Wayne have just gotten married, and are due to hit the road full time in May. Last year, they spent Easter camping in Mount Gambier, SA, exploring the sink holes, the caves and of course the incredible Blue Lake.
Stacey and Wayne also hire out camper trailers, and this year they have both rented to families who are looking for a camping experience, while Stacey and Wayne stay home chilling and sorting themselves out for their epic road trip. They are also going to top-up the kitty by attending market stalls in the Grampians, Vic.
How do you keep the Easter Bunny a secret in your van?
"We don't need to as we don't have kids. But there is always plenty of chocolate around to eat as we love it!"
Where do you hide the Easter eggs?
"No kids, no worries!"
You can find Stacey and Wayne at:
THESE WANDER DAYS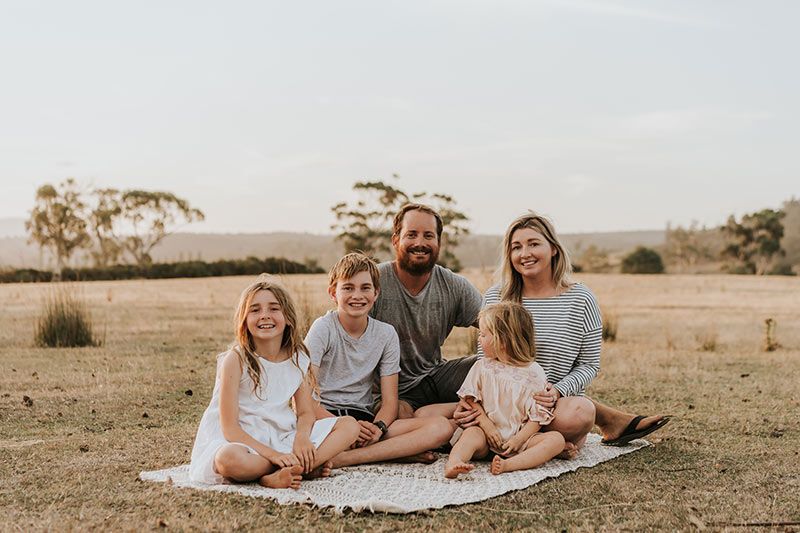 Rory, Jayme, Aston (12), Emielia (8) and Edie (3) spent last Easter at home on the Sunshine Coast, oblivious to the fact that they would have made the decision to travel the country and be spending Easter this year in a caravan.
Easter at home would involve the kids following a trail of eggs to a basket for each of them that had a chocolate bunny, new PJs and a couple of books. 
But this year, not knowing where they will be, they are determined to create some magic for the kids.
How do you keep the Easter Bunny a secret in your van?
"We just try and make sure they kids are preoccupied with something while one of us slips away and sets everything up. It is getting harder and harder as they get older and more inquisitive. We are pretty sure that Aston, who is 12, knows what's going on but he still plays along for the benefit of his little sisters. Little Edie is only just starting to understand and enjoy Easter so we want to keep the magic going a little longer."
Where do you hide the Easter eggs, or do the kids get something else?
"We managed to hide all the Christmas presents under our bed so we'll do the same with the Easter eggs and gifts. It's a place where the kids will never get into, rarely gets opened, and has plenty of stuff in there to pile over anything we want to hide."
You can find These Wander Days at: