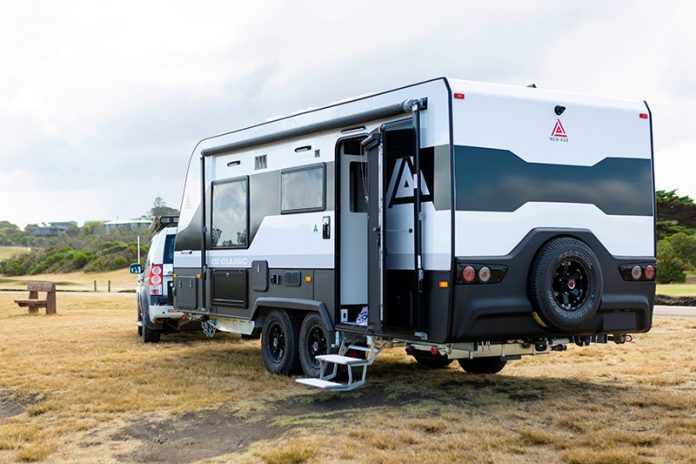 The Walkinshaw Group has taken ownership of New Age Caravans.
The Walkinshaw name is known for its association with Holden Special Vehicles, as well as V8 Supercar team Walkinshaw Andretti United. 
"We are excited about our ownership of New Age Caravans," Walkinshaw Group's Ryan Walkinshaw said. "We have been working steadily in the background to develop new aspects to the product, and we are looking forward to accelerating the outputs from our design and engineering teams."
As part of the change in ownership, New Age founder and CEO Gabby Montagnese will take a role on the board of New Age Caravans.
"What Gabby has achieved is truly remarkable, and with Gabby's continued support we look forward to building on her legacy and creating the next chapter in this remarkable company," Mr Walkinshaw said.
Ms Montagnese said she began New Age Caravans' partnership with Walkinshaw in order to bring design innovation to the business.
The Walkinshaw name came to prominence in Australia when Tom Walkinshaw started racing his Factory Jaguar XJS at the Bathurst 1000 in 1984, followed by a three-vehicle assault on Mount Panorama in 1985.
This foray was the catalyst for a growing presence in the Australian automotive landscape, eventually seeing Walkinshaw become the engine room behind the iconic brands of the Holden Racing Team and Holden Special Vehicles. 
"We pride ourselves on pushing the limits, and as we continue our automotive transition and achieve growth in what is a challenging market, we believe this spirit and attitude will serve us and our customers well in delivering unique caravan and camper product under the New Age banner," Mr Walkinshaw said.