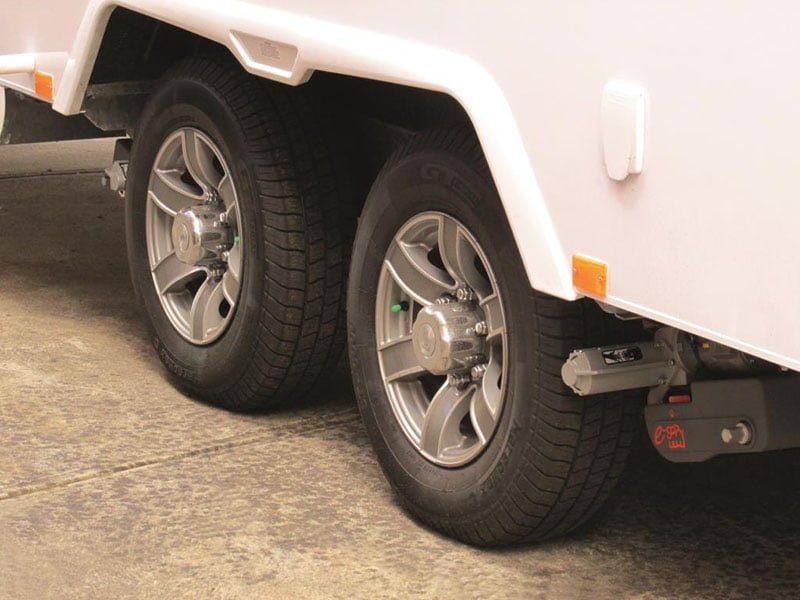 Caravan mover manufacturer Purple Line is inviting visitors to this year's Victorian Caravan, Camping & Touring Supershow to get hands-on.
Purple Line will have a demonstration trailer at the Award RV Superstore display (stand 24 and 25) fitted with an 'e-go' caravan mover. Purple Line director Malcolm Hill said visitors were welcome to "have a play" with the movers to see how easy they were to use.
"It really is as simple as just pushing a button to make the trailer move in whatever direction you want – forward, back, turning, anything," he said.
"Movers are ideal for parking a van in a tight spot at a park or for putting it away at home, where they can save you having to pay for storage.
"They turn hitching and manoeuvring into easy one-person jobs, so they're perfect for solo travellers, and for couples who are tired of confusing hand signals and arguments."
The e-go Titanium (RRP $1299) is ideal for single-axle vans, and the e-go Platinum (RRP $1699) delivers maximum power for vans up to 3.5 tonnes.
The Victorian Supershow will be held from February 22-27 at Melbourne Showgrounds. Visit www.caravanshow.com.au for more information.