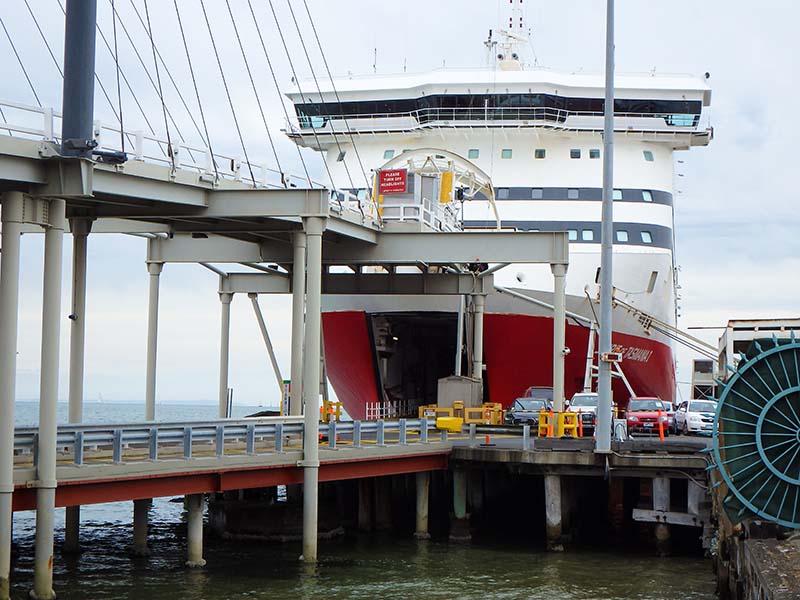 Travelling on the Spirit of Tasmania with kids is a journey to remember. My wife and our three daughters have now done it twice. The first time, we sailed during the day but the second trip was at night. In this article, I will tell you about our experiences and what you need to do and what to expect.
WHEN TO SAIL
The first thing I would recommend is sail at night. And get a cabin as it's a long time in a chair with kids if you don't. I say this from my experience as I said I've done both and I found the night one a lot easier with kids. At night, the kids can have a look around the ship, have a play and go to bed. Wake up, and you're there. It will be nice and early, giving you plenty of time to find feet and camp.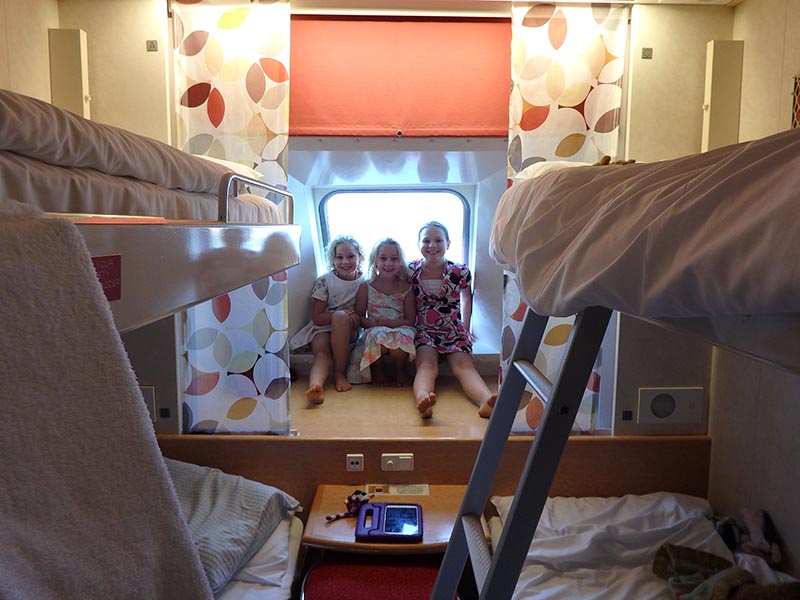 When we sailed during the day, it felt like a long day. You had to get to the port in Melbourne about 6am and, by the time we arrived in Tasmania and disembarked, it was around 8pm. We found ourselves setting up camp in the dark with three very tired and grumpy little girls.
Also, book your return trip in advance so that you're guaranteed a place on the ship when you want to leave.
PREPARING TO SAIL
There are a few things to do when preparing to sail on the Spirit of Tasmania. If you are travelling with dogs, you need to purchase a worming tablet called External Parasite Control. This tablet needs to be given three days prior to sailing and you need to provide proof or they can refuse you entry.
You can book a kennel for $10 or sign a form and leave the dog in your car. Upon arrival, make sure you have no fresh fruit or veg, fish, fuel in jerry cans and no butane gas canisters.
Additionally, be certain that your van doesn't have have any loose gas cylinders.
By doing all of the above, you'll get on and off the ship much quicker. Now all the hard work is, done it's time for fun.
WHAT'S ON BOARD FOR THE KIDS?
The Spirit of Tasmania gets a 10 out of 10 from Mum and Dad and a thumbs up from the girls.
It starts at reception with the friendly, helpful staff. They will tell you and your children everything you need to know about the ship, most importantly how to keep the kids entertained.
On board for the bigger kids are four big-screen TVs with an Xbox connected to each. For the smaller kids, there is a park and play area. In the same area is a TV with the Nickelodeon channel for the kids to watch as they play.
There are plenty of non-smoking outdoor areas where the kids can look out to sea and try to spot a dolphin. By the time the kids have had enough of playing Xbox, watching TV, playing in the park and exploring the ship, it will be time for dinner. The Spirit get a thumbs up here, too – there is a variety of food at a good price.
So with the kids tired and their tummies full, it's time for them to go to bed and time for Mum and Dad to have a bit of quit time, head to bed and hope for calm seas.
After (hopefully) a good night's sleep, you'll receive a wake-up call to head downstairs, have breakfast, a tea or coffee, and wait to be called to your car.
Bon voyage and happy sailing.