When my old van was stolen, I vowed that it would never happen again. That's why, upon taking delivery of my Goldstream Wing 3 camper, I had a devilish piece of equipment waiting: a Nemesis wheel clamp by Purpleline.
The sad fact is, my old rig was only protected by a coupling lock. Don't get me wrong, a coupling lock is the first line of defence. They should be deployed to every caravan and camper in the country. But in this day and age, a coupling lock alone is not enough. They are, I found out the hard way, too easy to beat.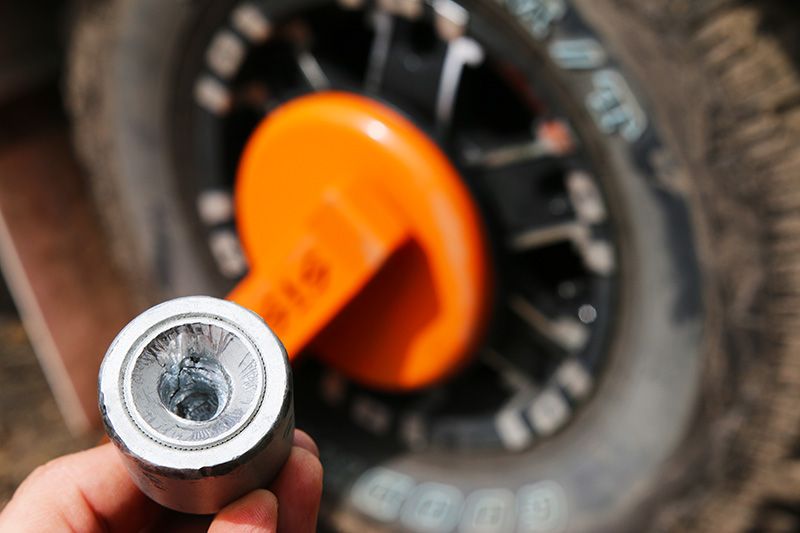 The Nemesis wheel clamp, however, is a solid, hefty piece of equipment. If nothing else, it should act as a visual deterrence. With a bit of luck, a would-be thief would see busting through the clamp as too hard and move on to an easier target.
[If you like this article, Like Go RV on Facebook!]
As this video shows, breaking through a Nemesis wheel clamp is not an easy task. Not by a long shot. It took me about 15 minutes of drilling out the lock of my personal Nemesis with the clamp in situ, first using my portable drill and a bit for drilling steel. And when that proved too difficult, I had to move to my electric hammer drill. Only after making a lot of noise did I manage to break the lock. The truth is, if it was a caravan park or free camp instead of my backyard, I would've been in handcuffs long before I got through the Nemesis.
MEET THE NEMESIS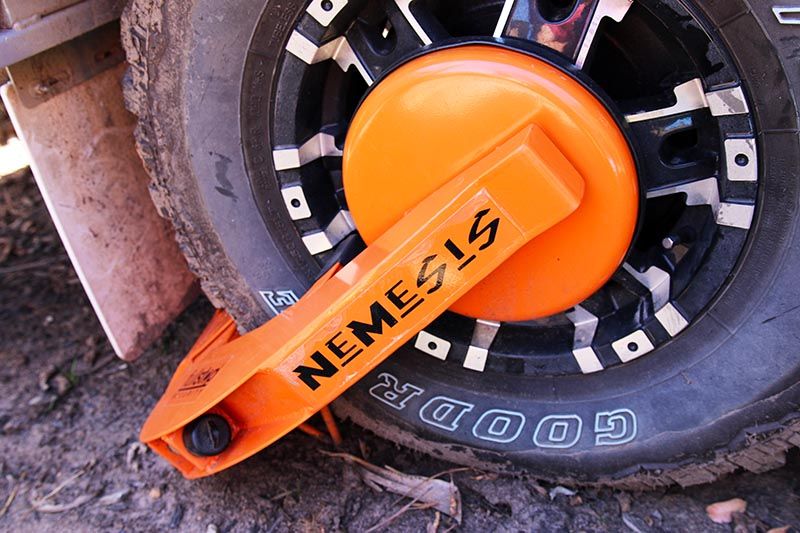 This particular wheel clamp weighs about 12kg, substantial enough that it needs to be factored into your payload.
The steel jaws will fit on and offroad wheels up to 17in and tyres up to 275mm in cross-section. The jaws themselves are tipped with rubbed to prevent damage to alloy rims.
The unit itself is claimed to be resistant to cutting and drilling. While I can agree that it is indeed resistant to cutting, since it took me at least 15 minutes, I would suggest that the sheer volume of steel would make it equally difficult to cut through with an angle grinder or similar piece of hardware.
The Nemesis is also said to be resistant to blasts with liquid nitrogen. Again, that's something I can't verify through independent testing but I would imagine the claim is generally academic, since thieves don't tend to visit campsites with bottles of the stuff.
Finally, once you have the gist of it, the Nemesis (RRP: $249) is easy to fit. Frankly, the two minutes that it will take you is more than worth the peace of mind provided by this dastardly theft-prevention measure.