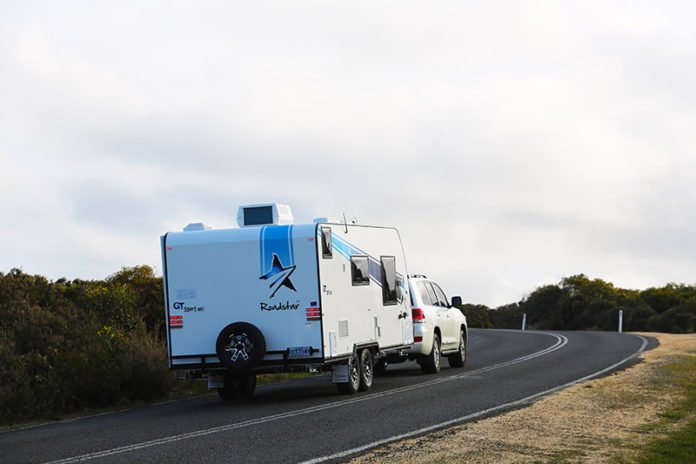 Caravan registration. One question comes to mind: why is it so darn expensive?
Let's face it: your caravan is likely to spend much more time off the road than on it – unless you're one of those lucky full-timers – and certainly less time than your tow vehicle.
So why the ridiculous fees?
[If you like this article, Like Go RV on Facebook!]
Fortunately, not all states impose the same ridiculous van registration fees as others. New South Wales, however, is the worst offender. Fancy paying $650 to register your van? No? I don't blame you. Here's a breakdown of what it costs to register a caravan in our six states and two territories for 12 months…
NEW SOUTH WALES
Without a doubt, New South Wales is the worst offender. Surely the fees associated with registering a van in this state acts as a disincentive to ownership or, at the very least, they encourage New South Wales caravan owners to register their vans interstate.
Now, I'm not condoning that as, no doubt, it would be frowned upon by certain authorities. But, let's get real, the cost to register the average tandem-axle caravan in New South Wales is about what it will cost to register a 4WD in Victoria.
And again, considering the van is unlikely to spend the same amount of time on the road as the tow vehicle, the cost seems illogical if not downright unfair.
New South Wales employs a bracket system for determining caravan/trailer rego fees, determined by the Tare weight. These are the most relevant weight brackets and associated rego costs…
1155kg-1504kg: $270
1505kg-2504kg: $413
2505kg-2794kg: $650
2795kg-3054kg: $739
3055kg-3304kg: $880
Note: the above figures are for caravan/trailers registered for private use only. If you want to register a van in New South Wales for business purposes, the costs increase dramatically.
QUEENSLAND
Things start to look a little more reasonable in the Sunshine State. In Queensland, the registration fee is calculated on the caravan's Aggregate Trailer Mass (ATM); however, unlike New South Wales, the registration brackets are much more generous and, some might say, a little unfair.
Up to 1020kg: $102.60
1021kg-4500kg: $195.35
Why, for example, should a van with an ATM of, say 2500kg, cost the same to register as a van with an ATM of close to 4500kg? Furthermore, is it fair that a difference of 1kg (ATM), which would amount to a couple of bottles of beer packed in the pantry, adds more than $90 to your rego bill?
WESTERN AUSTRALIA
Western Australia adopts a more streamlined approach to the registration of all vehicles, from mobile cranes, to cars and tractors. When it comes to caravans, the fee is a fairly reasonable $5.12 per 100kg (or part thereof) of weight.
This means an average caravan with, say, a Tare of 2200kg will cost $112.64.
Unquestionably, it's a fairer system than Queensland's as it means caravan owners with substantially lighter rigs aren't paying a disproportionate amount.
SOUTH AUSTRALIA
South Australia's caravan registration system is cumbersome. It takes into account many variables, including the value of the caravan and the weight. Strangely, SA's Department of Planning, Transport and Infrastructure requests the Gross Vehicle Mass of the caravan when calculating the fee. But, as you know, GVM doesn't apply to caravans (motorhomes, yes). Presumably, the department means ATM.
In any case, to register a tandem-axle caravan for the first time in South Australia, with a Tare of 2200kg and 'GVM' of 2600kg, costs $93.
Due to the variables involved with registering a van in South Australia, it's difficult to be any more specific. But the good news is that for the 'average' caravan, as described above, the fee is quite reasonable.
TASMANIA
The Apple Isle has a lot going for it. But a sensible caravan registration system is not one of them.
The rego renewal fee on a trailer (including a caravan) of equal to or less than 500kg GVM (again, we assume Tassie's Transport department means ATM) is $78.60 or $96.19 when registering the vehicle for the first time.
Considering caravans that have an ATM of 500kg or less are non-existent, the next most relevant bracket is for vans that have a 'GVM' equal to or less than 4500kg. The renewal fee is $137.60 or $155.19 when registering the van for the first time.
Like with Queensland's system, why should a caravan owner whose van has an ATM of, say, 2300kg, cost the same as a van with an ATM of 4500kg?
NORTHERN TERRITORY
The Northern Territory's system for caravan/trailer registration is better than that of Tasmania and Queensland in that it is bracketed according to the Tare weight. It's still expensive, though. Here are the most relevant weights and associated fees…
1001kg-1200kg: $162.05
1201kg-1400kg: $176.05
1401kg-1600kg: $190.05
1601kg-1800kg: $204.05
1801kg-2000kg: $218.05
2001kg-3000kg: $280.05
3001kg-4000kg: $346.05
4001kg-4500kg: $413.05
AUSTRALIAN CAPITAL TERRITORY
To register a caravan in the ACT is gob-smackingly expensive. The renewal costs aren't advertised but the costs to register a van for the first time are. I hope you're sitting down.
Similar to some of the other states, the registration fees are determined according to the Tare weight of the caravan/trailer. Here, I've picked out the most relevant categories…
1155kg-1504kg: $372.90
1505kg-2499kg: $531
2500kg-2504kg: $812 (yes, the ACT government actually advertises a price bracket for 2500kg-2504kg)
2505kg-2794kg: $1280.90
2795kg-3054kg: $1447.80
3055kg-3304: $1579
3305-3564kg: $1708.90
3565kg-3814kg: 1830.60
It goes on, costing more than $2200 for trailers with a Tare of over 4325kg. The lesson: don't register your van in the ACT. Unbelievable.
VICTORIA
Finally, Victoria, the state in which to live if you would like to pay next to nothing to register your caravan. In fact, a 'light trailer', a classification which in Victoria includes caravans and camper trailers, costs a mere $56.90 to register. You read that correctly.
Victoria doesn't even distinguish between whether or not the trailer is used for private, commercial or government use.
Bless you, Victoria.