You often hear people say that they have brought everything except the kitchen sink but I believe Austin and Caroline Smith have really brought their kitchen sink with them in their spacious bus/motorhome.
The rig is nowadays their home on wheels and when I asked them where they live, they replied, "Wherever we stop for the night!"
They are full-timers on the road these days but lived on a six-acre property near the Queensland Sunshine Coast before taking to the bitumen.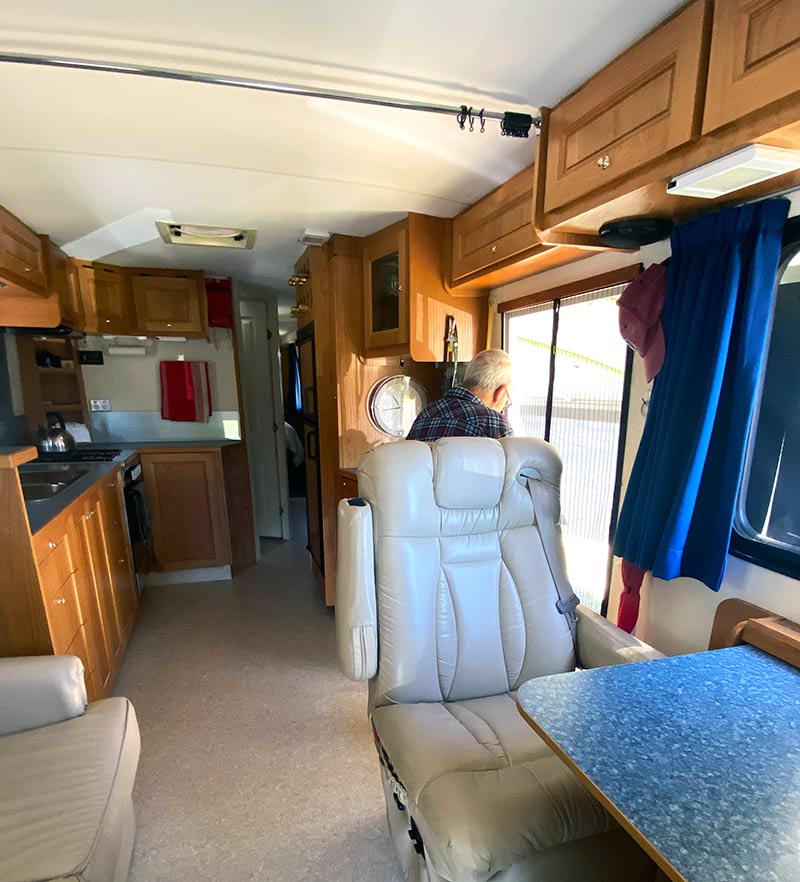 They bought their 1987 fully fitted-out Mitsubishi Fuso bus about three years ago and, having done a few modifications, it now looks new inside and out. They owned a Leyland motorhome 23 years back so they are no strangers to the RV lifestyle, although this time they are doing it without family.
The bus is quite long so there are two air-conditioners – one up front and another in the bedroom. There's a queen bed in the bedroom and lots of drawers.
The spacious shower/toilet room is as big as mine at home! Nothing is lacking in this motorhome and that includes two comfortable arm chairs that are adjusted electrically.
The cupboards are beautifully finished and include a bottle rack over the fridge, with wine glasses in a nearby cupboard.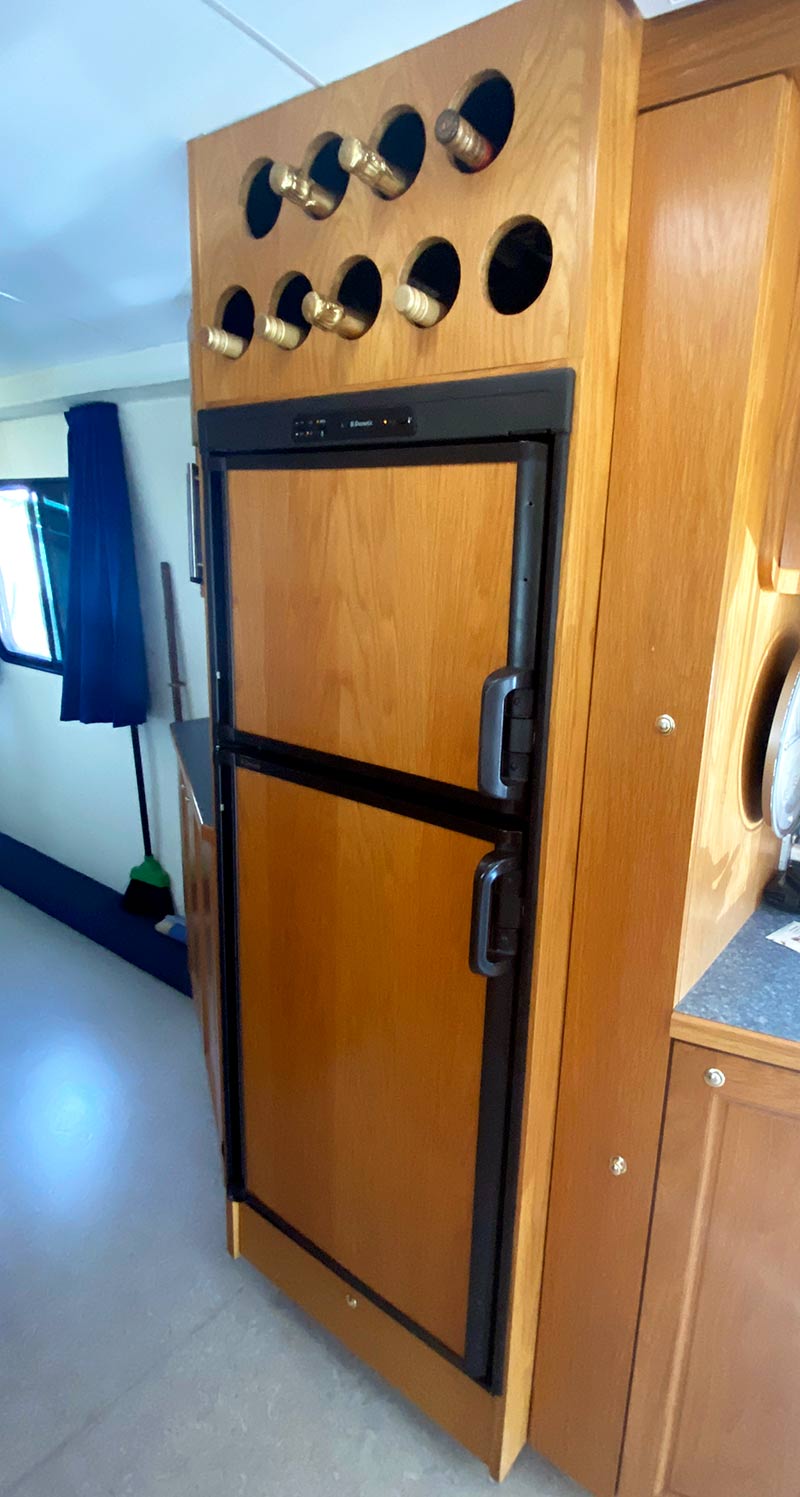 Austin used to be a maritime engineer and spent years with little to see besides the sea. They are certainly making up for that these days.
With another trailer and a boat, plus a little Suzuki Grand Vitara as a run-around on the19ft trailer, there are endless spots for Austin and Caroline to explore in this wide land.
TABLELAND TOUR
I've never felt so safe! My grandson Rees (a traffic policeman) and his partner Leah (an emergency nurse) came up to the Atherton Tablelands from Cairns to take me on a waterfalls tour. They had just got back from a camping trip up to the Cape and were having a bit of R and R before heading back to their home in Victoria.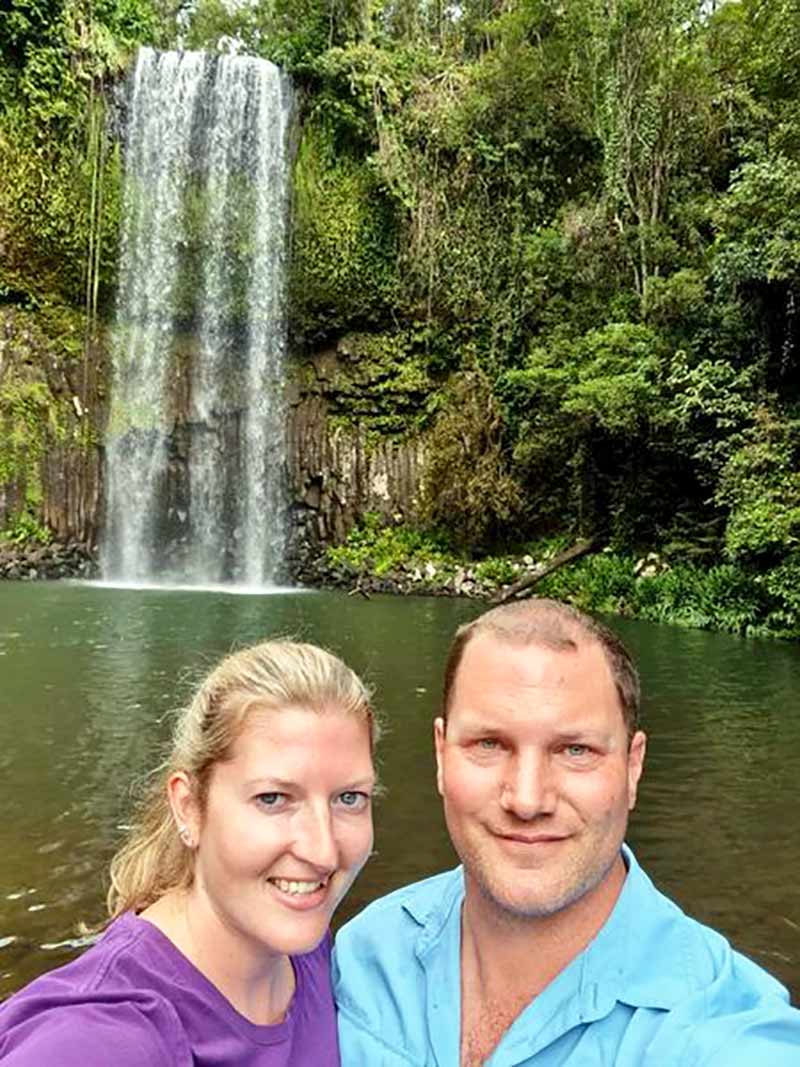 The Tablelands Heritage Centre was our first stop. It's one of the least publicised attractions on the Tablelands and yet it's a fantastic place with so much memorabilia and humorous settings. It's only about 6km from Tolga. We were lucky to catch the owner out and about – what a brilliant but humble man.
Our next stop was at Gallo Dairyland, where tempting chocolate and a great selection of cheese is made. There are meals in the dining room and, out the back, much to Leah's delight were lots of animals, including the cows that give the milk to make the cheese.
After a look at the Malanda Falls, we headed for the Big Pub in Malanda for lunch and the food was great. A little bird flew in through one of the open windows and was shooed out by the waitress – only to fly straight back in through the next window. To our mutual surprise, a Victorian ACC Lone Trekker friend of mine was walking along outside the hotel. It was great to catch up, even though it was just briefly!
After a look at Lake Tinaroo, we visited the lovely Millaa Millaa Falls and finally drove back to drop me off at my winter home at the Walkamin Caravan Park. A great day out! 
140 YEARS
Because Dallas, co-owner of the Walkamin Caravan Park, turned 50 in June and I will turn 90 in November, we decided to hold a 140-year birthday celebration the other Sunday halfway between the two. It started with brunch, continued into the afternoon with Finska and putting games, stopped for a barbecue dinner before the music and dancing started. It was hilarious but I didn't like wearing a blue tu-tu!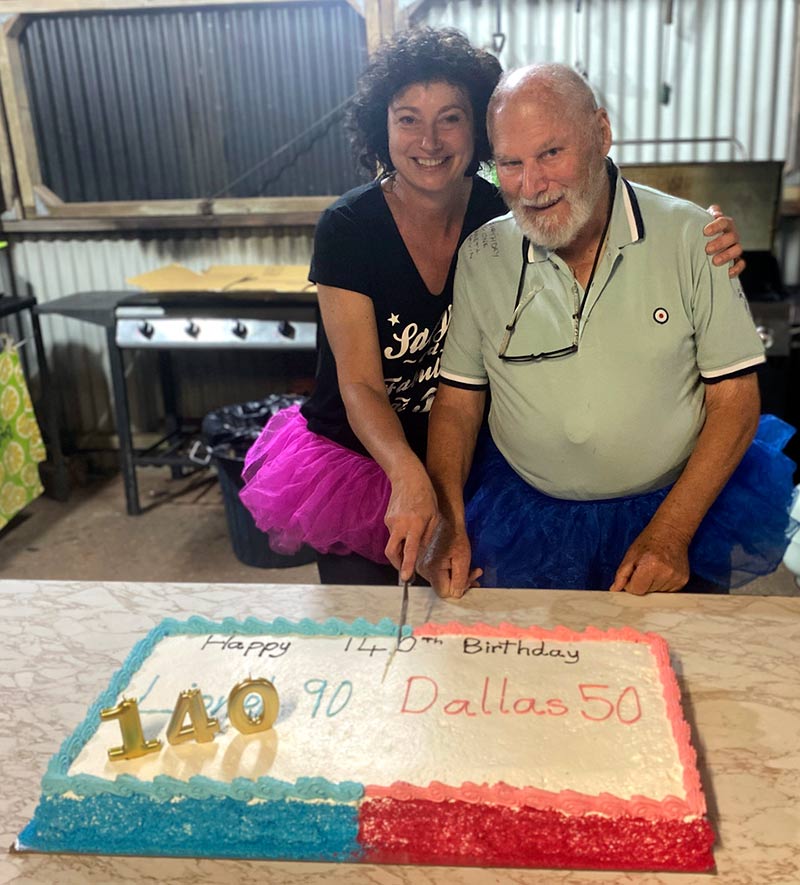 There was a huge birthday cake! And after a bottle of Moscato and a few sips of red, I was encouraged to dance with Janet, an energetic young lady who has a husband who doesn't dance! The cameras were out in force and a record of my antics appeared on Facebook!
WHICH WAY HOME?
I'll be leaving here soon to go to a muster of the ACC Rainforest Ramblers at a caravan park near Mission Beach and following that will get my second covid jab in a pharmacy in Bowen. Then, after three nights where Vi and I used to spend lots of time camped at Smalleys Beach in the Cape Hillsborough National Park, I'll be heading for my home in the Wimmera near Stawell, Vic.
At the moment there's the choice of going through New South Wales in 24 hours or missing that state altogether and going the long way round via the Northern Territory and South Australia. With a daughter in Alice Springs and a son in Adelaide, it's attractive – but a lot of kilometres!
MY NEW BOOK!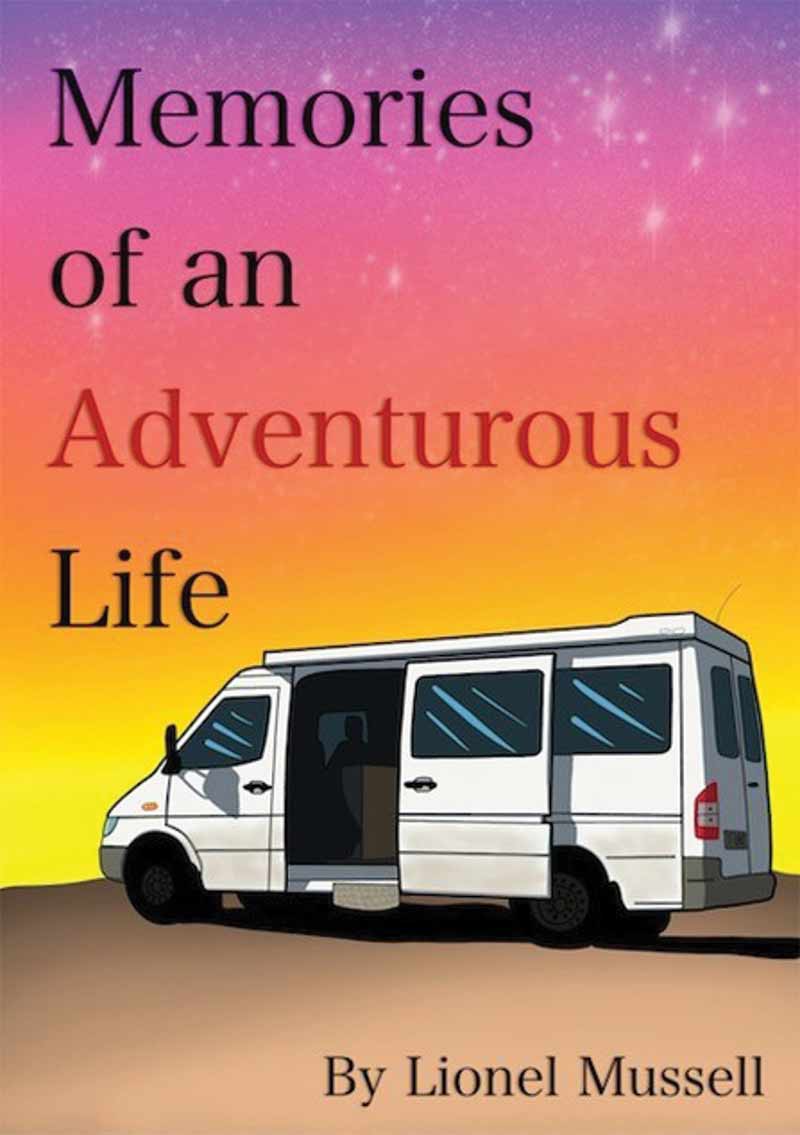 I've been spending a lot of time this winter writing a book about my adventures and it will be available soon as a printed book. It will also be on the internet to read or download as a PDF from my Facebook group page: https://www.facebook.com/groups/864738547728952