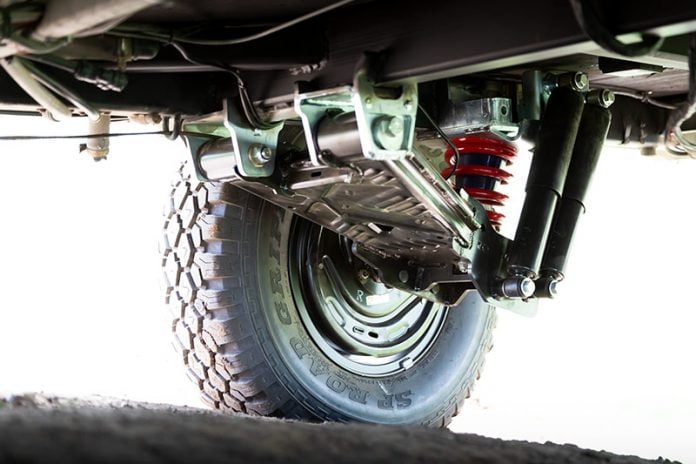 Al-Ko has launched a new independent caravan suspension system.
Enduro X introduces a 'clamshell' suspension arm, which Al-Ko says reduces the weight of the suspension system "while maintaining the strength needed for the harsh Australian conditions".
"The lower unsprung weight delivers handling and performance benefits, while automotive grade black eCoat helps ensure rust and chip resistance," Al-Ko says.
Another feature of Enduro X is a forged bolt-on stub, which Al-Ko says provides more strength and the ability to adjust the caravan's ride height to suit the towing conditions.
For the first time, the Enduro range will also now include an air suspension option.
"Since we first launched the Enduro range four years ago, Al-Ko's Australian engineers have spent hundreds of hours refining the concept to deliver an engineered suspension system a level above what has been seen in the market to date," Al-Ko Australia and New Zealand managing director Peter Mannfolk said.
He said Enduro X was tested extensively in off-road conditions at the Anglesea Automotive Research Centre prior to release, with tests simulating over 150,000km of real-world towing.
"Consistent with the Enduro range, Enduro X includes the integration of high performance Al-Ko shock absorbers – now with the addition with an upgraded metal casing," Mr Mannfolk said.
Other features include Australian-made coil springs, maintenance-free bushes and integrated tow and camber adjustment.
"Our end goal with the Enduro range continues to be providing a better level of comfort and a better experience for caravanners travelling in a wide range of conditions," Mr Mannfolk said. "The extremely positive initial feedback we are already receiving from caravan manufacturers gives us a strong level of confidence that we have succeeded this."
Enduro X is will be available for caravan manufacturers to integrate into their vans from early 2020.