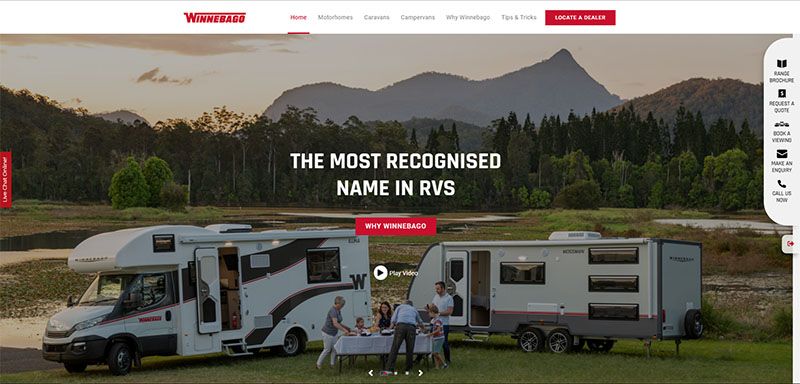 In the market for a new van but finding it all too confusing? Winnebago Australia's new website would be a good place to start this exciting search.
The website includes a number of features that we believe users would find valuable include…
360-DEGREE TOURS
These tours allow the van-searcher to explore the inside of most of Winnebago's models. The level of detail included is quite impressive, too. The Mossman C family van tour is great.
2. FACTORY TOUR
Take a behind-the-scenes look inside the purpose-built Winnebago factory in Brisbane.
3. TOWING TIPS
The site provides a range of towing tips, including videos, on topics such as how to reduce trailer sway, how to hitch a caravan, and trailer braking.
4. TRIP ITINERARIES
The website includes close to 50 suggested trip itineraries departing every major city in Australia. If you're planning a trip, they'd certainly be worth a read.