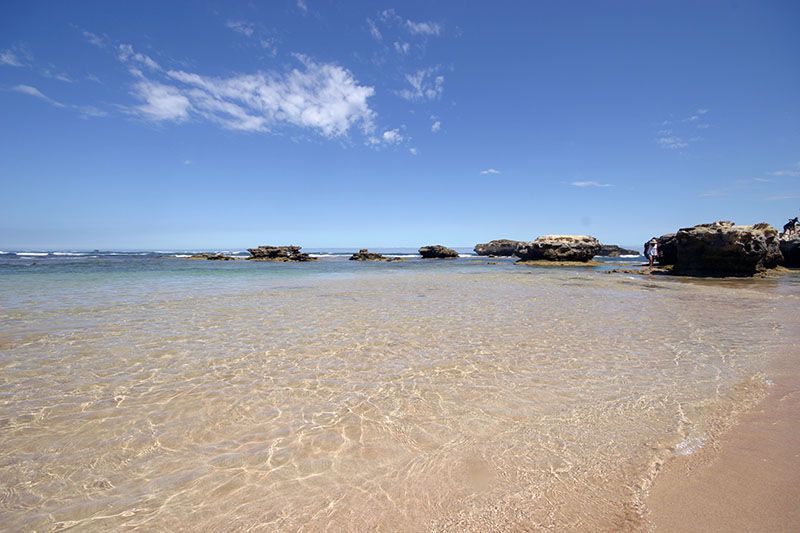 Caravanning in Victoria means at least two places: Wilsons Promontory and the Great Ocean Road. Victoria has no shortage of beautiful destinations to visit, but these two are usually on the top of the list. For good reason. But where to park your caravan and hang your hat when exploring Wilsons Prom and the Great Ocean Road?
WILSONS PROM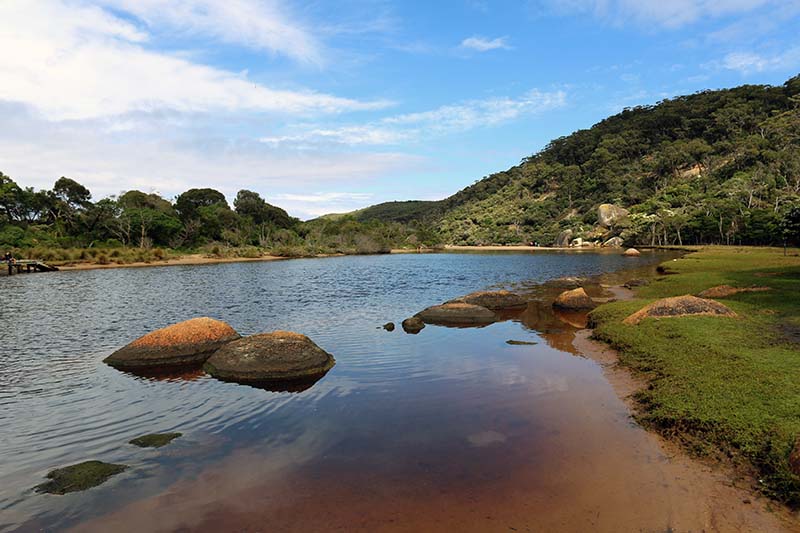 The best place to stay when visiting Wilsons Prom is, without a doubt, Tidal River campground. In fact, Tidal River is an attraction in itself. The namesake river winds inland from the ocean, alongside the campground. It is a safe haven for families, and young children in particular, who can play and swim and explore without the risk of being clobbered by large waves or being caught in a rip.
The campground itself is, in a word, sensational. The facilities on offer are first rate. The Tidal River General Store offers all of the basics and more, from bread and bacon to gas refills. An amenities block, with hot showers, dishwashing stations and a laundry is available and it is kept in good, clean condition.
Tidal River campground features 484 sites for campers and caravanners, each located near the river, while only 20 of these sites are powered. Needless to say, these sites are particularly popular. All other sites are unpowered, with no water or sullage available, but they are grassy, shady and well-kept. With a solar panel or two to keep your batteries up to charge, along with a couple of jerry cans of fresh water (the water taps scattered around the park are bore water; don't drink!), you'll be all set for long, lazy days under the awning, lying on the sand next to the river, or exploring the promontory.
Generators and fires are not permitted at Tidal River campground, but portable gas stoves are allowed, though they can't be used on Total Fire Ban days.
All campsites at Tidal River must be booked and fees apply. Outside of peak periods, it's just a matter of booking your site in advance, rolling in and choosing your preferred site. During peak periods, however, such as Christmas and Easter, travellers will be allocated a numbered site in advance.
Things get more complicated during summer. During the previous June, caravanners and campers are required to enter a ballot for a site at Tidal River during the five-week period from Christmas until late January.
Managed by Parks Victoria, Tidal River campground has a distinct 'caravan park' feel in terms of its facilities, though you won't find a jumping pillow or swimming pool anywhere. The campground has fees to match, too. Even in non-peak periods, an unpowered site can cost upwards of $50 per night. To stay there during Christmas, should you win a site during the ballot, be prepared to well and truly open your wallet.
GREAT OCEAN ROAD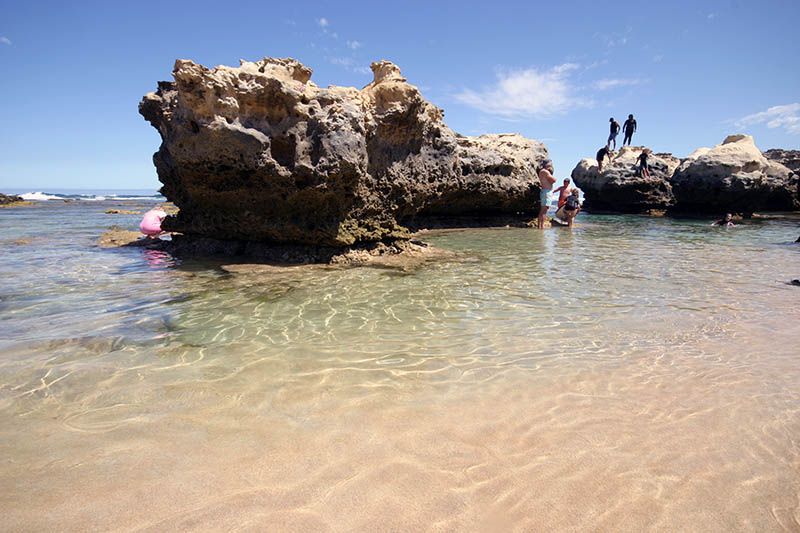 The Great Ocean Road is Victoria's main tourist drawcard, with attractions including the Twelve Apostles, the Otways and more. But drive further west along the Shipwreck Coast, a little past Port Campbell, and you'll stumble upon Peterborough.
This town is the very definition of 'hamlet'. The Great Ocean Road pays barely any attention to Peterborough, it simply passes through, and caravanners who aren't paying attention will miss a rare gem.
The place to stay in the Great Ocean Road Tourist Park, which has all the facilities you'd expect of a coastal holiday park, such as plenty of unpowered sites, a well-appointed camp kitchen, powered sites, cabins, an a well-kept amenities block. The owners are friendly, too.
Backing on to Curdies Inlet, in which you'll find flathead and the occasional bream, Great Ocean Road Tourist Park is a five to 10-minute walk to the Peterborough beach. True, there's not a great deal to do in this town (though it does have a golf course!). But that's half the point. Visit the township's cafe, general store, unwind on the beach… people visit Peterborough because they want to do as little as possible, and to do it in paradise. A surf beach, rock pools, fishing in the inlet, exploring sand dunes… Peterborough is quiet and uneventful. Amazing in summer.