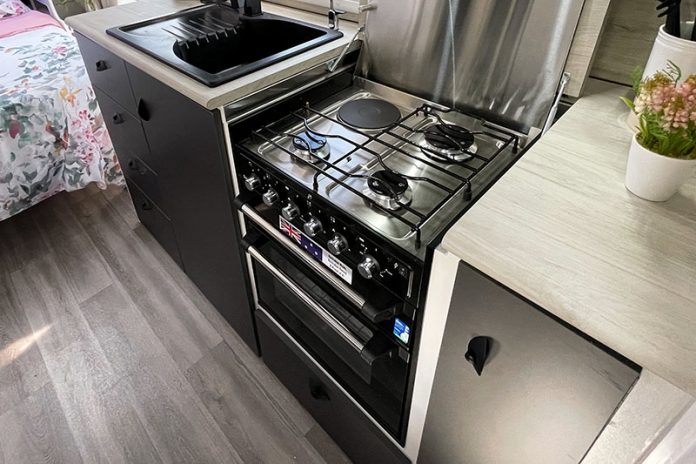 Swift Appliance Group has informed customers that all Swift 500 Series gas cookers must not be used until further notice after being notified by Western Australia's Department of Mines, Industry Regulation and Safety about a 'serious safety issue'.
"Examination carried out by Building and Energy on samples of (the Swift 500 Series) that incorporate aluminium tubing and compression fittings within the cooker revealed that a circumference fracture of the aluminium tube at the flare compression fitting on the front left burner existed," the department wrote to Swift Appliance Group on May 13.
"Additionally, a worn-out location was also observed on the opposite side of the respective tube. This could result in a gas leak and subsequent explosion."
According to the letter from the WA government, Building and Energy became aware of this issue following two incidents in which these appliances 'exploded'. One incident occurred in July last year, while the other occurred in April this year.
The Western Australian government notified the company that it was prohibited from selling or hiring the 500 Series in WA; however, it appears that this now applies Australia-wide.
"Swift Appliance Group Pty Ltd is currently liaising with the ACCC, WA DMIRS and Resources Safety and Health Queensland regarding gas explosion safety risks in the 500 Series caravan gas cookers," the company posted to its website. "We will provide more information as soon as possible after conferring with the regulatory bodies. Consumers must immediately cease using the products until tests determine the cause of the explosion and the products are deemed safe.
"Please be informed the electrical element can still be used."
More information: www.swiftappliancegroup.com.au/notices