The festive/New Year season is here and you can bet there are plenty of holiday-makers taking advantage of the state borders opening up again. So much so that, if you haven't booked a place to stay, you will struggle to find a vacancy. Well, we have a few destinations in mind where it might not be too late…
SHEEPYARD FLAT
Victorian High Country
Getting away in Victoria during the summer usually means finding a caravan park site at one of the many popular beachside destinations. Places like the Bellarine and Mornington peninsulas, as well as the Gippsland coast, are all popular this time of year. Even without the effects of covid restrictions, you need to book a caravan park site in these areas months in advance. Ove the New Year, it will be almost impossible to secure a site at the last minute.

But who says you have to go to the beach to escape the summer heat? Victoria is blessed with some of the most spectacular alpine country in the world, much of it accessible to caravanners. Sheepyard Flat, in the Howqua Hills Historic Area near Mansfield, is one of the best places you can take your caravan free-camping.
To get to Sheepyard Flat, you need to drive to Merrijig, which can take about three hours to get to from the city. Soon, you'll come to the turn-off to Howqua Track, which is also conveniently signposted to Sheepyard Flat. From there it is a 17km drive along a winding dirt road that is usually in good condition. Be very careful driving along this section as some of the corners are sharp and there can be a lot of traffic heading in both directions.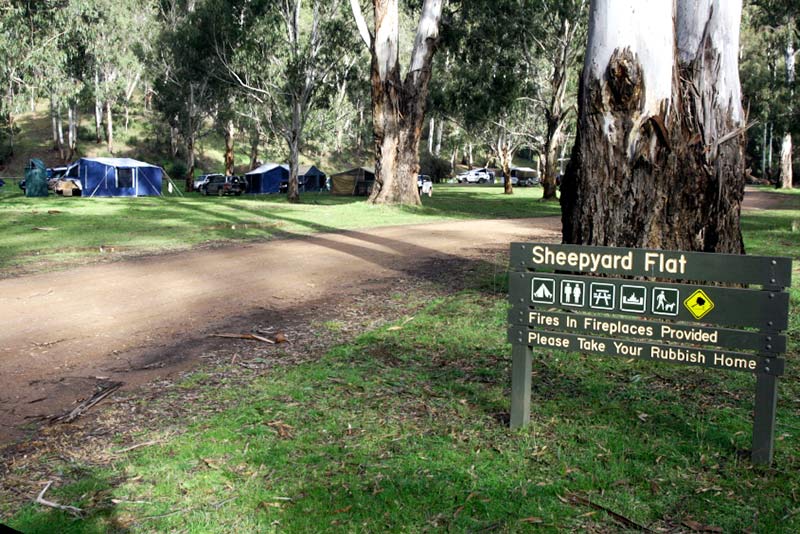 Sheepyard Flat is in a natural valley, with very easy access to the Howqua River. The area has numerous places to set-up camp. There are lots of trees to provide cover; however, be extremely careful as some of these trees are notorious for dropping their limbs.
There are plenty of things to do, including bushwalking, trout-fishing and lots of great 4WDing, including the drive up to the famous Craig's Hut on top of Mount Sterling. That said, Sheepyard Flat is a great place to just set up camp for the New Year, light a fire and relax in a beautiful and safe Victorian bushland environment.
STREAKY BAY
South Australia's Eyre Peninsula
A couple of years ago, we found ourselves in South Australia looking for somewhere to stay during the Christmas/New Year's break. Someone had recommended we check out Streaky Bay on the Eyre Peninsula. That was one of the best recommendations we have ever been given in our years of travelling. It was amazing.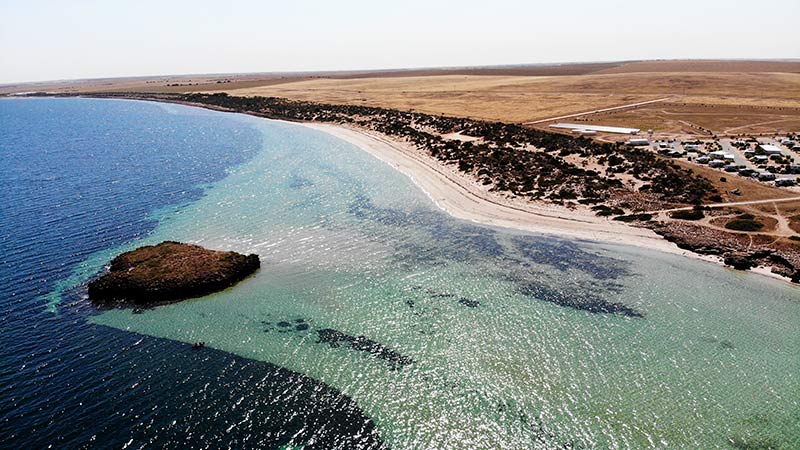 The township of Streaky Bay is around 700km from Adelaide. Upon arrival in the New Year, you will realise it is worth the drive. It is a typical seaside village with just enough infrastructure to keep you supplied during your stay. There are a couple of small grocery stores, a hardware store and a great pub with views of the jetty and the bay itself. You really can't go wrong here.
There are three options for caravans and campers. There's the Foreshore Park, which is incredibly popular. There's also a new basic campground near the sports club but it has a 24-hour time limit on your stay. The third option, which would be our recommendation, is the new Islands Caravan Park.
Located about 5km to the north of Streaky Bay, along the Little Islands Road, Islands Caravan Park is one of our absolute favourites and one we keep coming back to. Being relatively new, all the facilities are modern and clean. The individual sites are huge so you can feel free to spread yourself out and take advantage of the space on offer.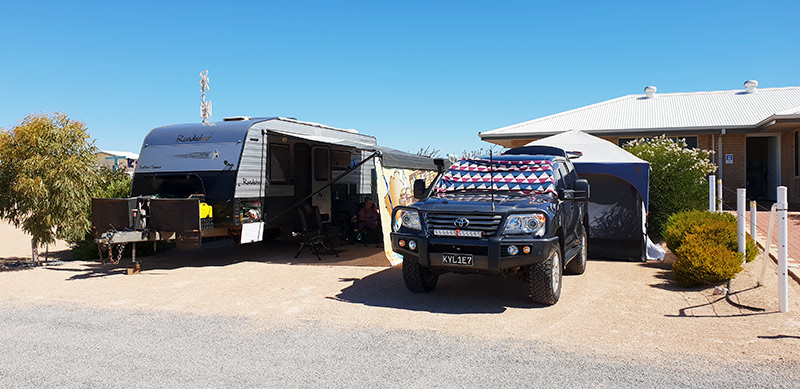 A short walk from the park is a magnificent beach that is dominated by two small islands just offshore. At low tide, you can walk out to these islands and explore the rock pools along the way.
Because the park is located outside of the township, the beach is very quiet, being only frequented by guests of the park. In other words, you will have no trouble finding a secluded spot on the beach away from the crowds.
Fishing is the big thing here. There are plenty of whiting and flathead, as well as some other species that are more sport than food. If you like crabs, you will not be disappointed here.
CAPE KERAUDREN
East Pilbara, WA
I'll admit, you would have to be pretty keen to drive all the way to the Pilbara to find a last-minute camping destination for Christmas or the New Year but, believe me when I tell you it is worth it. The vast campgrounds of Cape Keraudren would be the best option.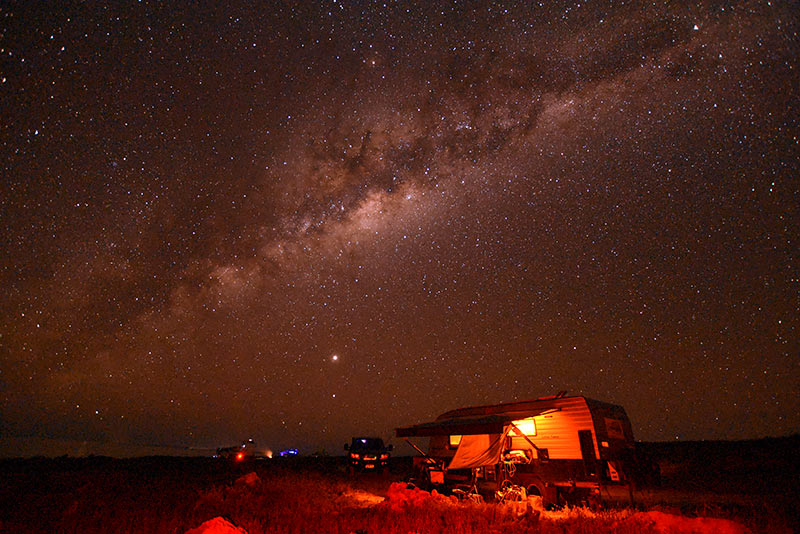 About 150km from Port Headland, the Cape Keraudren Coastal Reserve is a massive 4800-hectare site with vast sandy beaches, red weathered cliffs, tidal creeks and mangroves. The scenery here is some of the most stunning we have ever experienced in our travels. If you want a unique, remote outback experience, this is the place for you.
Cape Keraudren is a very popular destination but the area is so large, even during the busiest of times, you should be able to find a place to prop yourself. Most of the campgrounds have very basic facilities, such as toilets and rubbish bins. Otherwise, you will need to be reasonably self-sufficient. A dump point and potable water is available at the ranger station at the entrance to the park.
This is another very popular fishing destination, and with good reason. The waters here are teeming with fish. Spanish mackerel is the most popular catch here. You can also take a walk along the beaches below the cliffs at low tide and grab a feed of oysters off the rocks. Honestly, this place is heaven.
At night, you'll be treated to some of the most spectacular starry skies you'll ever see. They are so bright, you can see the reflection of the Milky Way in the water. It is just incredible.
TOWNSVILLE
Queensland
I have always said if you want to get away for the summer holidays but don't want to put up with the crowds in the southern states, head far north. Yes, you may have to put up with humid, tropical weather, but once you get north of the Tropic of Capricorn, the tourist numbers drop dramatically and you can have your pick of places.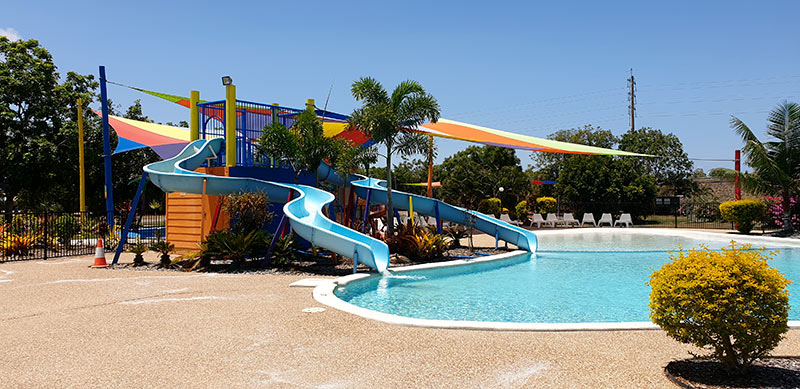 A couple of years ago, we spend the Christmas and New Year break in Townsville and we had the best time. Townsville is 1340km north of Brisbane so you may need to allow a few days' drive to get there. I assure you: the drive will be worth it.
Townsville offers a blend of a modern, cosmopolitan, regional city tucked away in the remote Queensland outback. There's plenty of shopping and places to eat. You can meander along the Strand beach, go fishing off the pier and take in the sights of the city and the surrounding hills from the top of Castle Hill.
There are no shortages of places to stay, including several caravan parks, all of which offer fantastic amenities and facilities.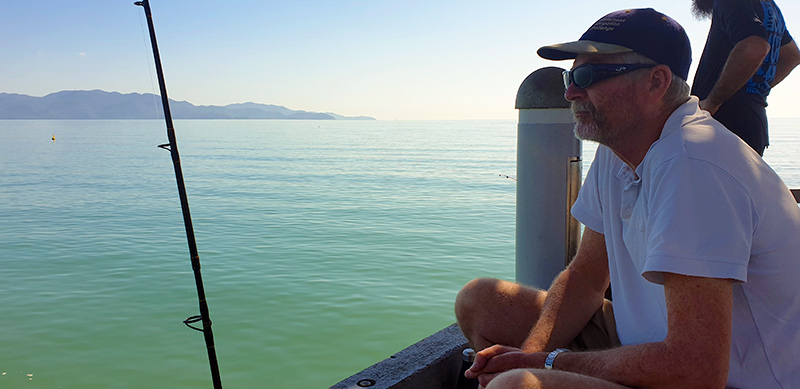 When in Townsville, you have to treat yourselves to a ferry trip to nearby Magnetic Island. You can either take your own car across on the ferry or hire a buggy when you get there.
Magnetic Island has its own mix of secluded beaches, walking tracks, lookouts and a smattering of bars and cafés. You could spend a whole day exploring the island and still not see everything it has to offer.
If you time your visit to low tide, you can walk along the mudflats of Cockle Bay out to the shipwreck of the SS City of Adelaide. She was a grand old steamship from the 1800s that was converted to a cargo vessel before being gutted by fire and run aground in 1912. Today she is an oasis of wildlife and a popular photographic subject for drone pilots and Instagrammers from around the world.
If you're in Townsville for New Year's Eve, be sure to secure an early position on Castle Hill where you can watch the city's famous fireworks display.
DUNBOGAN
New South Wales' Central Coast
Never heard of Dunbogan? Don't feel bad – neither had we until a few years ago after we went there for a caravan club gathering. When you talk about New South Wales' Central Coast, you think of destinations such as Port Macquarie, Crescent Head or Nambucca Heads, and that's why we reckon Dunbogan is such a good choice for a last-minute festive-season destination. This quiet, laid-back area is perfect for a relaxed festive getaway.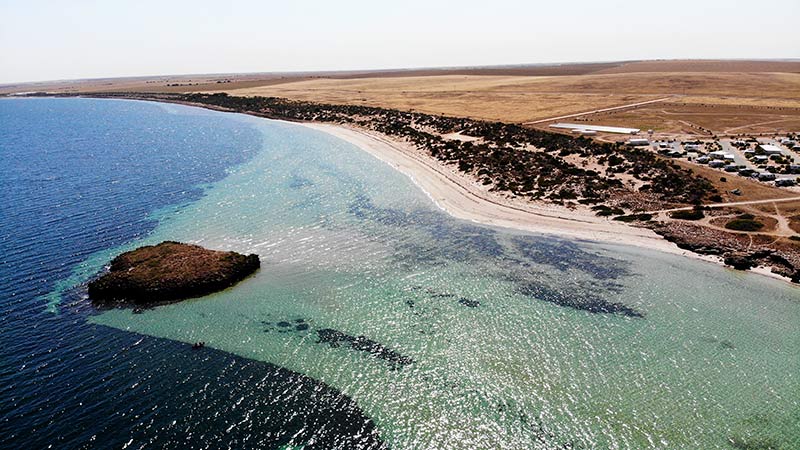 About 370km north of Sydney, Dunbogan is on the opposite side of the Camden Haven Inlet from the small township of Laurieton and close to Diamond Head and Crowdy Bay National Park.
There are a couple of caravan parks in the area but our choice is Diamond Waters Caravan Park on Diamond Head Road. Situated on the banks of the inlet, the park offers amazing sites that are shaded by trees and covered with lush grass.
There is a small population of permanent residents at the park that would have to be the friendliest bunch of people you could find anywhere. The managers are also amazing, going out of their way to ensure our time here was comfortable.
Dunbogan and its surroundings are perfect for nature lovers. Take a long walk along the picturesque Pilot Beach, or if you want something more challenging, try the Perpendicular Point walking track. If walking is not your style, a drive up North Brother Mountain to the lookout is an absolute must. The views are spectacular.
This area is also known for its oyster farms where they grow the world-famous Sydney Rock Oyster. Be sure to try some at the nearby Rockin' Oysters farm.