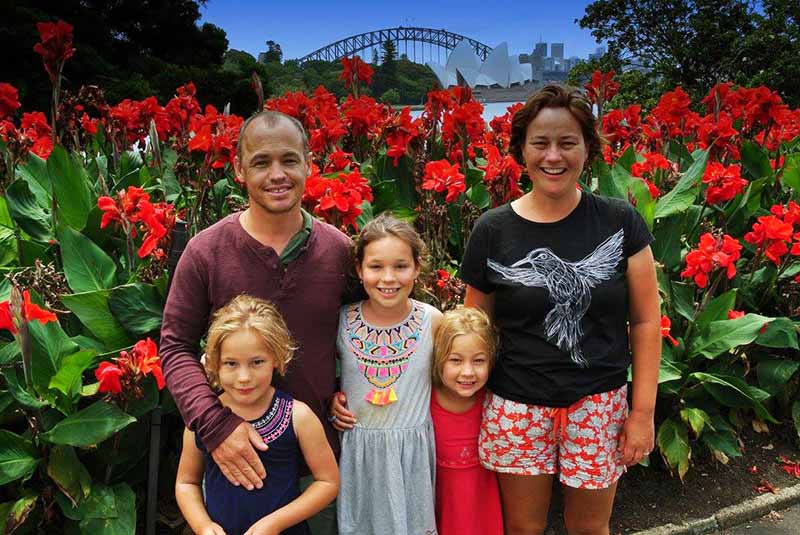 So you're thinking about giving free-camping a go. You would like to travel without having to pay for caravan parks every night but you're not sure whether your camper is equipped to do so. Well I can tell you, based on many years of experience, that with my top 10 RV modifications that not only will you be able to, you will do it with ease and comfort.
[If you like this article, Like Go RV on Facebook!]
1. WATER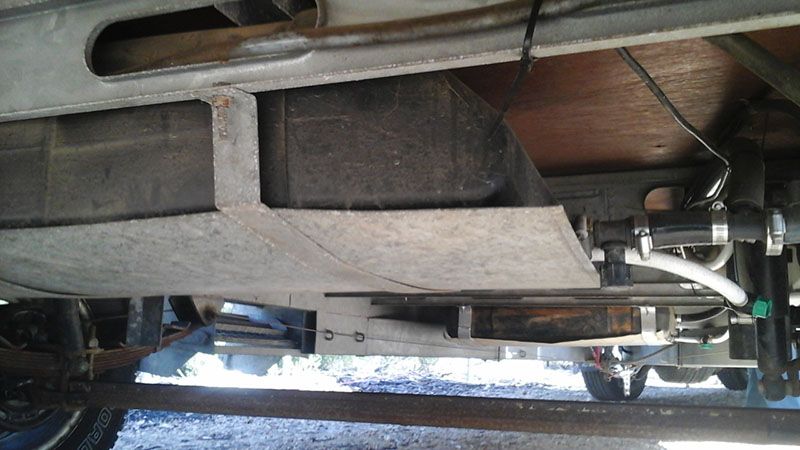 You are going to need water and lots of it. Many vans, and especially camper trailers, only come with one water tank and often it is not very big. I like to carry at least 100L but it really depends on how many of you there are. I'm travelling with my wife, three daughters and three dogs. So the easiest way to solve this problem is to fit another water tank under your van. Get the biggest one that will fit without putting you over your weight limit once the tank has been filled.
2. POWER
This is also important when free-camping. So let's talk solar: you're going to need to spend some money here but it will ultimately pay for itself with the money saved elsewhere. I have a 400Ah battery bank made up of four 100Ah batteries that run parallel with each other.
3. SOLAR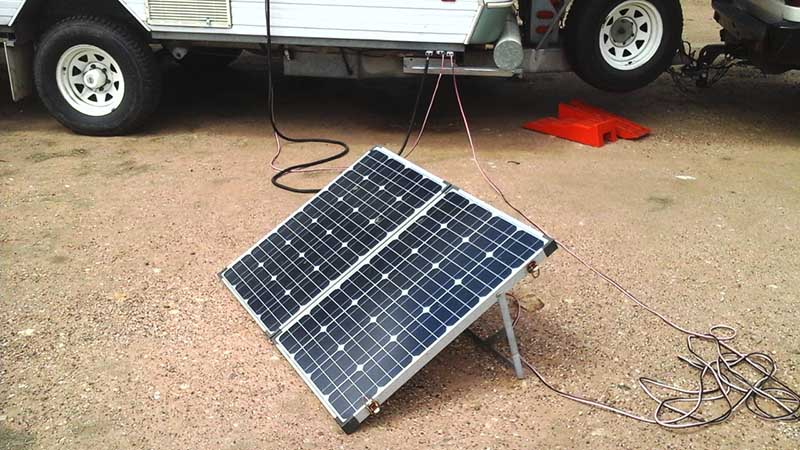 So you've got your batteries, now you need to charge them. It depends on what you want to run. I have a three-way fridge, a 120L dual zone fridge/freezer, a toaster (the girls like their toast), a coffee machine (the only way I like my coffee) and a mixer (my wife likes to use her mixes). Then you have lighting, fans, tablets, phones, TV, laptops, etc.
I have 620W of solar with 250W panels on the roof and an 8m-long twin-core cable to allow the length needed when the camper is wound up.
On the end of the leads I use Anderson plugs. Then I have a 120W portable solar panel with a 10m-long cable and Anderson plug that allows me to chase the sun during the day.
4. SOLAR CONTROLLERS
Most solar panels, unless portable, don't come with controllers. If you want to get the most out of your solar panels, don't buy a cheap controller. I use a C-Teck DC-DC charger; this means I can charge my batteries from the sun and my car's alternator, which is very useful on those long drives.
5. GENERATOR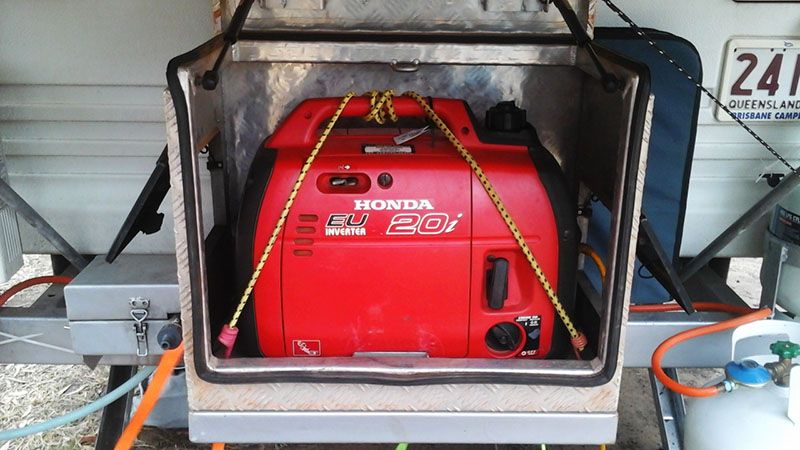 Now, this one is not a necessity but it depends on the individual. For me, I live on the road so even though I don't use it much, when I do need it, I'm thankful for it. Remember, the sun doesn't shine every day. So what size and brand should you get? I recommend a 2kVA Honda as they are the quiet and efficient. I've been using mine for three years without any issues.
6. INVERTER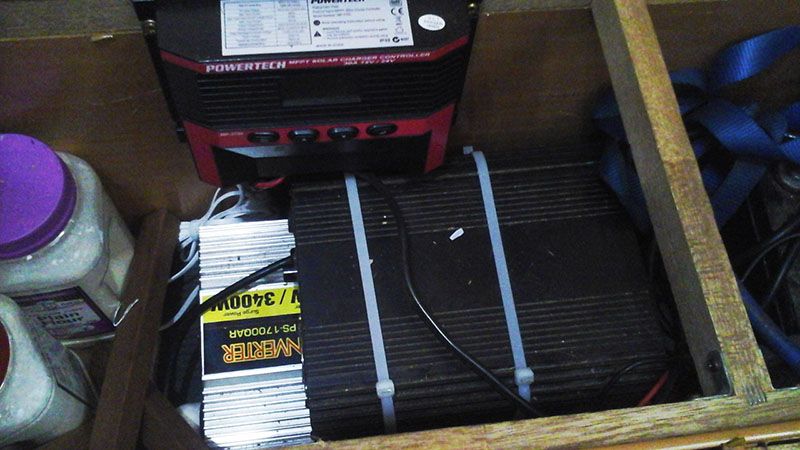 I find an inverter to be necessary. I use it for my coffee machine, toaster, and laptop and to run our twin-tub washing machine. With three girls, I need a washing machine. My inverter is a 1700W Giandel pure sine wave inverter with 3400W maximum power. The size you need depends on what you want to operate with it. It is important to get a pure sine wave as this will protect your electrical goods.
7. ONBOARD BATTERY CHARGER
A battery charger is always good to have. I use a 25Ah charger that is always connected to my batteries so when I start my generator, or I am connected to mains power, the battery charger automatically kicks in.
8. HOT WATER SYSTEM
If your camper or van is not rigged with a hot water system, then I have a simple and not overly expensive solution. I bought a Joolca Hot Tap (a portable hot water service) and a drawbar mount on eBay for about $400. I also bought a 4kg gas cylinder and holder, and a 12V pump.
I then found a good welder and had him make a box for the pump and weld the gas cylinder holder and 12V pump box to the drawbar.
After that it was just a matter of hardwiring the pump to the batteries and putting a switch on the lead to turn the pump on and off. Now I can have hot showers wherever I am!
9. BATTERY MANAGEMENT SYSTEM
By installing a battery management system for your van, you will be able to charge your batteries off your car's alternator while your car is running, which is good on those long drives, while also receiving charge from the roof-mounted solar panels. A good BMS, such as the Redarc, offers the most efficient way to keep your batteries charged.
10. FRIDGE FAN
I have installed a fan behind my three-way fridge to draw the heat out from behind it, and another inside the fridge to circulate the cold air. You can get such fans from Jaycar or any good caravan uses very little power.
So there are my top 10 RV modifications. They are not in any order, but these would be the first 10 things I would do to make free camping more enjoyable and comfortable. And please, wherever your travels take you, don't destroy what you have come to enjoy!