My 90th birthday started five hours early! I was at a muster of my Australian Caravan Club's Gippsland Gypsies branch at Maryborough and after a great weekend we had gathered in the indoor area to have dinner.
"Come Lionel, come for a walk but ask no questions!" said a lady.
"Why?" I asked.
"No questions – just come for a walk."
So I went for a walk with a few others, knowing something was planned but not expecting there to be a lovely 90th birthday cake with candles, plus a birthday card with many messages and some birthday gifts.
They sang the 'happy birthday' song and I carried on singing with "Why was he born so beautiful – why was he born at all?" A great night.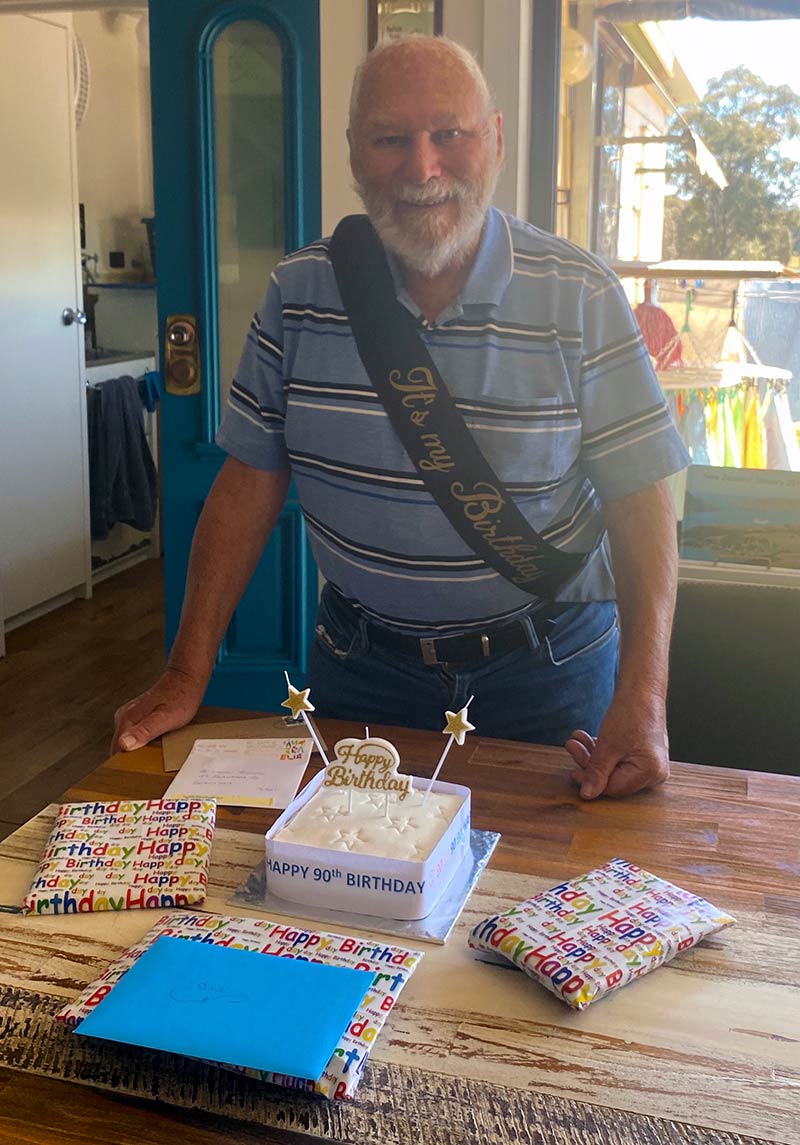 After driving home in bright sunshine through the glorious Victorian countryside, I arrived home at the same time as my grandson, Reece, who had driven from the Mornington Peninsula to share my birthday.
Dinner was at Sue and Shaun's place, just a few metres from my house, and they had cooked a lovely dinner – one of my favourites and, once again, there was an iced birthday cake with candles. Just two, in case you were wondering.
BEST OF ALL!
Reece had gone home and Wednesday looked like being just an ordinary day. I was busy organising lunch when the phone rang. It was my daughter, Jackie, and she said, "Look out the window and you will see us turning into your driveway!"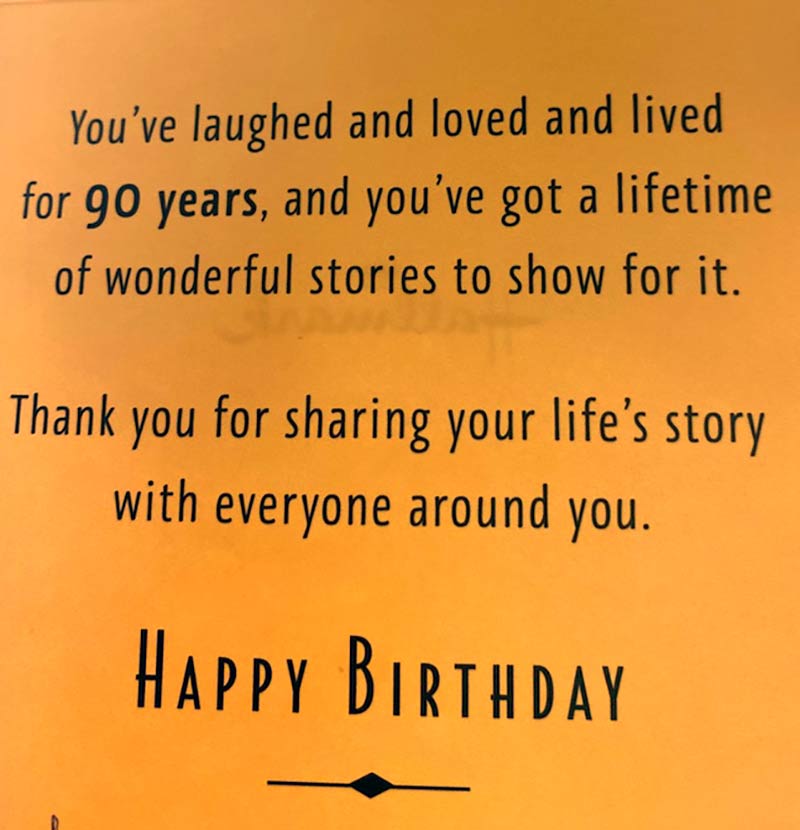 I thought they were still in Alice Springs waiting to travel north but here they were wishing me happy birthday. What a fantastic surprise that was, and best of all I think they will be here until after Christmas.
There birthday card was so apt.
The birthday isn't over yet because, as I write, two more grandsons with their families are on their way here today for the weekend to continue celebrating my birthday.
THE WEDDING
I believe I told you last month that my son's stepson was getting married in Adelaide. I think that means I am bridegroom Jason's step grandfather.
It was a great wedding, with the photographers there from early morning until late at night.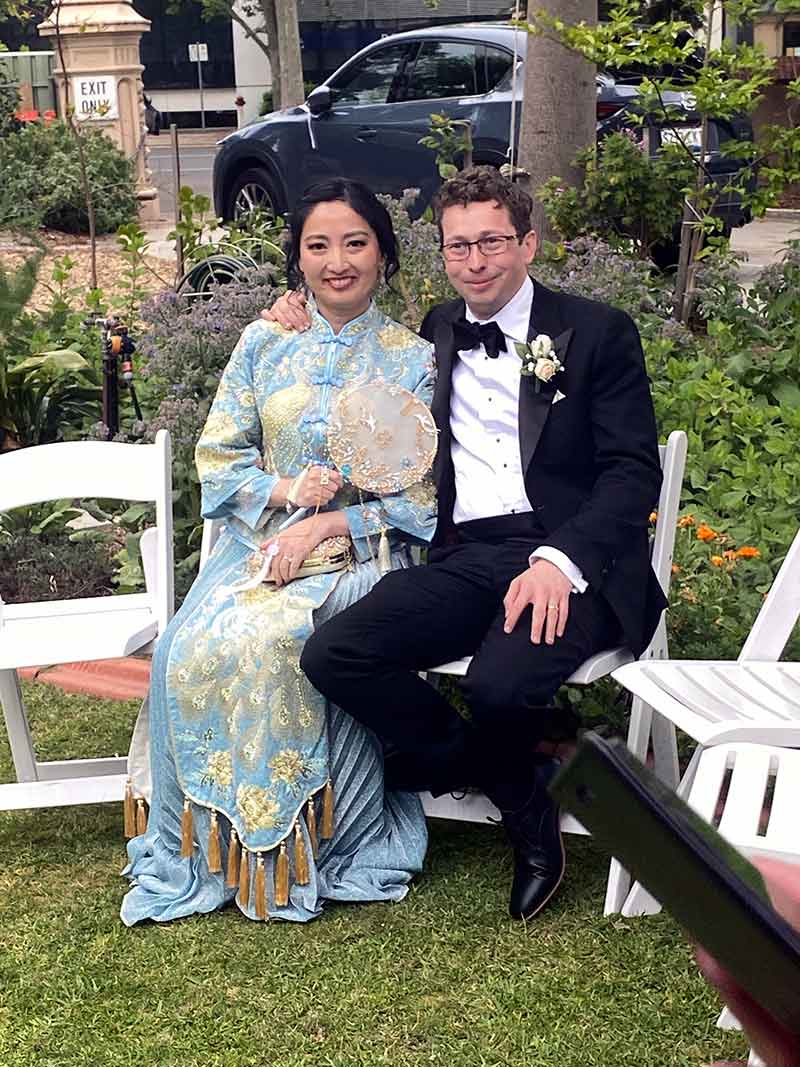 There was a proviso that all the gents had to wear a dinner suit for the reception and, as I don't carry such gear in Yemmy, I hired one and Chris took a photo as I was getting fitted. 
This appeared on Facebook and one comment was "how elegant"!
That inspired me to back 'Verry Elleegant' in the Melbourne Cup – a great choice as it won and I collected $800!
The car used by the bridal couple was an immaculate Mark 5 Jaguar Coupe – I once owned a four-door Mark 5 Jag but it was nowhere near as nice as this one. Yes, I was a little bit jealous!
My Jag was a great tow car. With our caravan on the back, it only increased the fuel consumption from 16 mpg to 15 mpg.
A VISIT TO A FISH SHOP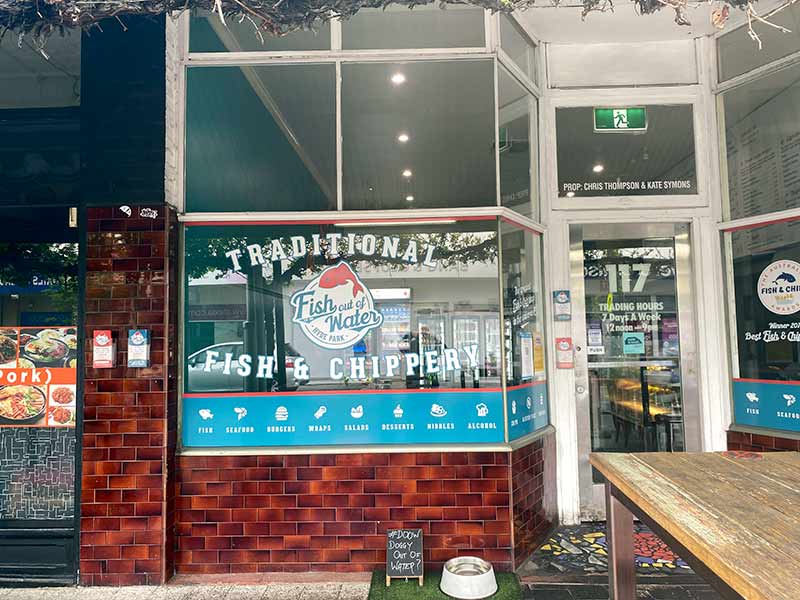 It wasn't just any old fish and chippery – it's owned by my Lone Trekker friend Sue's son and his partner. While I was in Adelaide, Sue and I met up for lunch and sampled the food – it was lovely!
MY TRIP HOME
I told you last month that I travelled home from Queensland through the Northern Territory and South Australia. It was a great trip, although from Alice Springs to Port Augusta was a bit boring. It was livened up a bit when I was confronted by a huge water tank on a low loader that took up the whole road. The policeman in front warned me: "Get right off the road or the wide load coming will cut you in half!" I got off!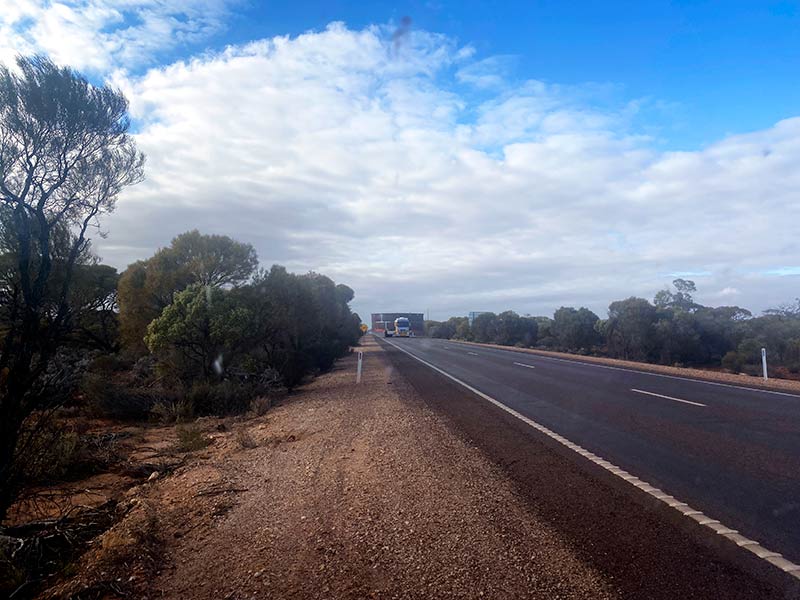 I added up my kilometres travelled from leaving home the Friday of Anzac weekend and getting home. It doesn't include the many kilometres I did as a passenger with lots of friends in various places.
It was 10,177km. Not bad for an old guy with Yemmy 2, a 2002 Mercedes Sprinter motorhome.
Yemmy rested at Walkamin from May 26 until September 8! The pic is of Yemmy outside Chris's place in Adelaide.
HEARTY NEWS
I had my annual health check-up recently and my doctor was very pleased that I had got my weight down from 85kg two years ago to under 80kg now. She wasn't so pleased that a murmur in my heart she thought was more pronounced than last year and suggested I should have a cardiac check to be sure it wasn't serious enough to need an operation to clear a blockage.
When I fronted at the hospital for the check, the technician said, "I remember you from four years ago."
After about half an hour with various pictures appearing on a screen, we were done and he gave me the welcome news that he thought it was much the same as four years ago and I wouldn't  need any operation. Phew! Great news that still has to be confirmed by my doctor.
WHAT WAS THAT?
Yesterday, I drove to Ballarat for a hearing test. It seems I have lost one of my hearing aids and was using an earlier one from a few years back. Don't ask me how I lost it!
Having signed a Statuary Declaration today, I'll be getting new aids soon. 
A BUSY NOVEMBER
With a muster of my ACC branch way down at Bemm River, followed by a Lone Trekkers muster at Lakes Entrance immediately afterwards, it looks like the rest of November is going to be very busy – I'll tell you about it next month.
MY BOOK
My new autobiography is getting good reports – a lady who bought one is taking her copy to Melbourne this weekend for a friend to read. Send an email to lionelmussell7@gmail.com if you would like one.